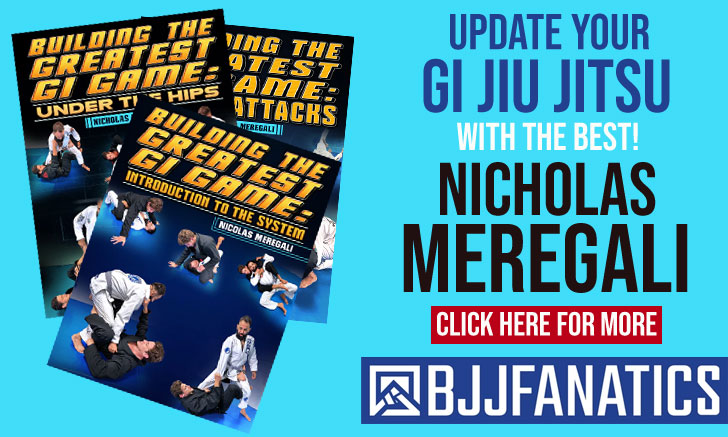 QUINTET: GRAPPLING TEAM SURVIVAL MATCH started out only a few months ago in Japan, and it has quickly gained notoriety among the submission grappling community, particularly inside the jiu-jitsu circuit.
Supported by the incredible star power of the event's creator, MMA legend Kazushi Sakuraba, Quintet has also benefited from a strong network of friends inside the combat sports game, namely the creators of Polaris and EBI. Two strong brands who have publicly expressed their love for the Quintet team format, having collaborated with the show by bringing their own selection of talent to the past 2 tournaments.
With momentum on its side, Quintet is now launching its 3rd event, one that promises to bring even bigger names to challenge the two reigning Quintet champion teams of the 2 previous shows (Polaris and 10th Planet).
Held on October 5, the weekend of UFC 229 (Conor McGregor vs Khabib Nurmagomedov), Quintet Grappling 3 is bringing team Alpha Male to the show, which will feature some of the famous MMA squad's biggest names, including Urijah Faber himself, as well as formidable grappler, Mansher Khera – former student of Marcelo Garcia.
The Alpha Male group will face Quintet 2 champions 10th Planet as well as Quintet 1 champs Polaris. The UK based organization is returning to Sakuraba's show and is bringing in another huge name to strengthen their team, none other than Vitor 'Shaolin' Ribeiro, who is replacing Caol Uno from their previous squad. The fourth group to close the team challenge will be the host team, representatives of Mr Kazushi (who himself is also competing). This fantastic card will also bring two exciting super-matches in a Japan vs USA type challenge, where teenage grappling sensation Nicky Ryan will face the veteran Hideo Tokoro. The full list of athletes can be found below.
QUINTET INVITATIONAL RULES
– No-Gi Matches, rashguard is required
– 10 minute sub-only
– If the weight difference between challengers is over 15 kg, the match will be 5 minutes only
– No heel hooks allowed (boo)
– Limited time allowed in closed guard
– Each team has 5 members
– The total weight of the team will not exceed 420 kilograms (926lbs)
TEAM POLARIS
– Daniel Strauss
– Craig Jones
– Gregor Gracie
– Marcin Held (late replacement for Charles Negromonte)
– Vitor 'Shaolin' Ribeiro
TEAM SAKURABA
– Kazushi Sakuraba
– Josh Barnett
– Marcos Souza
– Robert Satoshi
– Daisuke Nakamura
TEAM ALPHA MALE
– Urijah Faber
– Dustin Akbari
– Mansher Khera
– Gordon Ryan (late replacement for Kelly Anundson)
– Antoine Jaoude
TEAM 10TH PLANET
– Richie 'Boogeyman' Martinez
– Geo Martinez
– PJ Barch
– Adam Sachnoff
– Amir Allam
SUPER FIGHTS
– Nicky Ryan vs Hideo Tokoro
– Frank Mir vs Satoshi Ishi