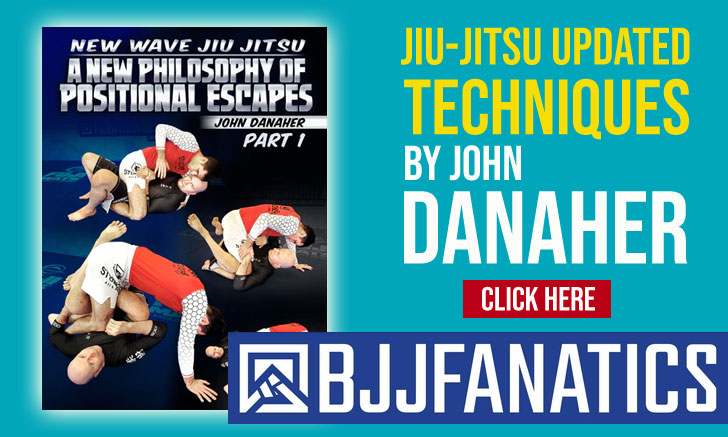 The ACB Jiu Jitsu promotion will be hosting its 4th event of 2018, and this time taking place on one of the busiest grappling hubs in the world today, Long Beach – California, May 5 2018.
Not known for making "light" jiu jitsu cards, ACBJJ is returning with force. Yet another talent filled card, this time with two mega title matches: Marcus Almeida (challenger) vs João Gabriel Rocha (champion) at ultra heavyweight and Leandro Lo (challenger) vs Gabriel Arges (champion) at middle. The rematch between Gabriel and Leandro being one of the most anticipated clashes to be made in the sport today.
Title matches aside, ACBJJ 13 is also bringing sub-only's frontman Gordon Ryan to the mats. The DDS member will be battling veteran grappler Vinny Magalhães for the first time under this rule-set, albeit without the gi. Good news for Ryan fans who will be able to see the big man compete against a quality opponent, under a rule set that has both a point tally and allows for heel-hooks.
The line-up will also include other big match-ups, particularly in the 75 and 85 kilogram division given that the next title challengers might very well come from one of these matches. Below is the full line-up for the ACB 13.
MARCUS ALMEIDA (challenger) vs JOÃO GABRIEL ROCHA (champ) [95+KG TITLE]
The most accomplished grappler of all time, Marcus "Buchecha" will be making his second appearance at ACB and is likely to be seen as a heavy favorite to steal the ultra heavyweight belt from the hands of João Gabriel Rocha. The two have met 5 times at black belt, all clear-cut victories for the 10x IBJJF world champion Almeida.
This is not to say that Rocha will be an easy target. João is a hard nose competitor and laying down is not in his nature. The last two matches between these two men have been absolute barn burners, with Marcus edging the win in the end after slow starts in which Rocha got ahead. If João manages to impose his will early on like he did in their previous outings – the 5 minute rounds may very well come to his advantage.
⠀⠀⠀⠀
LEANDRO LO (challenger) vs GABRIEL ARGES (champ) [85KG TITLE]
To say we are excited to watch this one would be the understatement of the year. Arguably the most anticipated match-up to be made at ACB, both Leandro and Gabriel are at the top of their games and always improving.
The only time these two met was in Gabriel Arges' debut year at black belt (2016), one of the better matches that season. Since then Gabriel evolved heaps and bounds having settled himself as one of the most dominant middleweights in the world. On the other side Lo is arguably the best pound for pound gi competitor in the sport today so expect fireworks.
VINNY MAGALHÃES vs GORDON RYAN [95+KG only no-gi match]
Although on the descending phase of his grappling career, having collected 7 losses out of his last 10 matches, Magalhães is still one of the most technical ultra heavyweights in nogi – particularly within the athletes currently available in ACB. He will also be one of the few with good knowledge of heel hook defence and offence, a true master of that craft much like Gordon.
Although this will be Gordon Ryan's ACB debut, he is still the heavy favorite, having only lost to two men in the past 2 years (Leandro Lo and Felipe Pena). The big riddle here in this match will be if the 3x 5 minute round set up will affect in any way the rhythm of these grapplers.
ERBERTH SANTOS vs ROBERTO CYBORG [95+KG]
One of the latest bouts added to the ACBJJ in California is that of Erberth Santos and Cyborg, two of the baddest men on the planet who have met on two occasions with one win each.
This match will mark Roberto Abreu's debut with the Russian promotion, another huge name in this sport added to the ultra-heavyweight division. One that already counts all the top 5 athletes in the world at this weight. The outcome of this bout will depend a lot on which Erberth shows up on game day, an athlete with tremendous potential but fairly inconsistent as of late.
AJ SOUSA vs RÔMULO BARRAL [85KG]
A match with tons of potential, this bout will see Florida's own AJ Sousa, a versatile competitor who always puts on a good show, versus one of the living legends of our sport in Rômulo Barral.
Although both athletes have been more focused on their coaching jobs rather than their competitive record during this past year, they are both well in the race for the ACB belt and a win here would definitely nudge them much closer to a title shot.
YURI SIMÕES vs KEENAN CORNELIUS [95KG]
Another match that should bring out the very best version of each athlete. Two men who have faced each other on the mats with and without the gi, with none of their 4 face-offs being uneventful affairs.
With styles diametrically opposed to one another, Yuri is a bull – powerful, explosive and relentless. Keenan on the other hand, has all the precision of a matador (even in his use of the lapel to confuse his opponents much like a torero does with his blanket). So far the bull has gotten the upper hand – 2 wins Simões, 1 draw, 1 win Cornelius, we will see how the match plays out, but entertainment is almost a certainty.
RICARDO EVANGELISTA vs LUIZ PANZA [95+KG]
2018 has not been a year of high activity for leg locking machine Luiz Panza. His only match so far was his ACBJJ 10 performance, one where he lost his ultra heavyweight title to João Rocha. Panza will return in May to face Ricardo Evangelista, a powerful man with a dangerous closed guard.
LUCAS ROCHA vs EDWIN NAJMI [75KG]
Another explosive encounter ahead. Both these athletes are not know for their stalling, and although with very different grappling styles, each play very open games. Always keeping the doors open for engagement and scrambles.
Expect Rocha to press hard on the pedal and Najmi to play the counter game, two strategies they have applied throughout their careers.
IGOR SILVA vs JACKSON SOUSA [95KG]
Huge contrast of styles here with Igor being the ruthless closed guard player, against the powerful tactician and top game player that is Sousa. Both athletes are among the most active heavyweights in the game today being also on the prime of their careers. An interesting clash.
ISAAC DOEDERLEIN vs AUGUSTO MENDES [65KG]
Isaac is coming from a victory over Kim Terra while Mendes is coming off a loss for the ACB title. A win here would likely place Doederlein as the next contender to Paulo Miyao's belt later this year. To achieve this Doederlein will have to face a stylistic nightmare in Tanquinho. An conservative athlete who doesn't make mistakes and has an unbreakable base.
VICTOR SILVÉRIO vs MICHAEL LANGHI [75KG]
Silverio will be dropping weight class at ACB, something he had done in the IBJJF circuit a while ago. Although none of these two competitors is known for pushing for the submission, there is still an interesting style clash here between one of the impenetrable guard of Langhi vs Silverio's fast top game.
JOÃO PEDRO "SOMÁLIA" vs ARY FARIAS [60KG]
Somália is one of the most underrated athletes in the light featherweight division but he will have his hands full against the former IBJJF world champion Ary Farias. The multitalented Aryzinho will be looking to make an impression and open his way to a title challenge sooner rather than later.
NICOLLAS WELKER vs BRUNO FRAZATTO [65KG]
Climbing the ranks of the ACBJJ organization is Frazatto, who took great care of himself during his victorious debut earlier this year. Bruno will face Welker, a match that does not make a whole lot of sense on paper, given Nicollas' poor record with the promotion and the fact that he likely ranks lower than Frazatto at the moment. Be that as it may, expect veteran IBJJF World podium placer Frazatto to take one more step towards a title challenge.
GABRIEL MARANGONI vs TBD [65KG]
One of the toughest featherweights in the world should be expecting a high caliber opponent, given his status within the ACBJJ rankings.