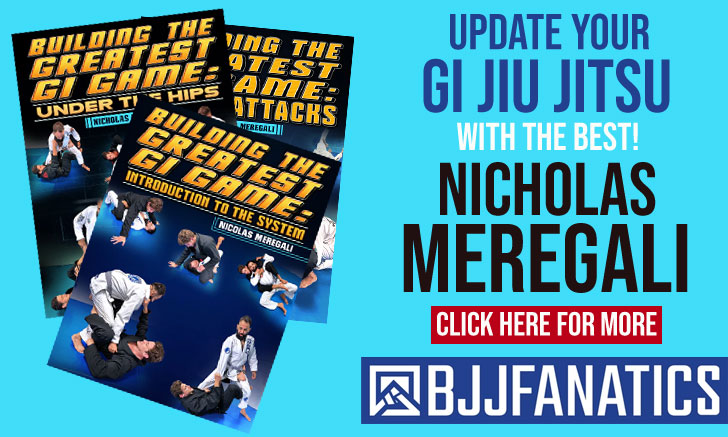 MAY 15, DENVER, COLORADO, USA, held another edition of the ADCC Open under the guidance of Mo Jasim, arguably, the most well-known promoter in submission-grappling today. Although there are many open tournaments throughout the world using the ADCC brand name, these "special" open under Jasim's leadership do have a special allure to them for the weight they carry in the ADCC league and how well prepared, presented, and organized they are. The level of detail poured into these tournaments has paid off with many of the big names on the US circuit joining into the pro-divisions and this tournament was no different with names such as UFC super-star Rose Namajunas, New Wave's Oliver Taza, and a few others joining in on the fun. Check out the full report on the professional division below.
MALE, 60KG
A fairly easy day for 18yo purple belt Sebastian Oyervidez who submitted every opponent in under 2 mins, this included Bryce Fragala (white/blue belt), Anthony O'Dell (purple belt), and – in the final – 33-year-old Brian Borst (brown belt)
Podium
#1. Sebastian Oyervidez
#2. Brian Bost
#3. Ben Rhoton
MALE, 65KG
16-year-old Tristan Sainz conquers the ADCC pro-division, showing great talent and potential. Sainz is a high-school wrestler and a purple belt whose skills appear to be perfectly aligned with the ADCC ruleset.
Sainz only had one black belt in his path, whom he met in the final, veteran Suraj Budhram. Tristan did well there, showing great composure after being swept by Budhram, going on to take the Miami-based grappler's back in the final seconds of the match, after a scramble, to take home the gold.
Podium
#1. Tristan Sainz
#2. Suraj Budhram
#3. Anthony Molina Valdes
MALE, 70KG
In the 70-kg weight class, we saw fairer competition for a tournament of this magnitude and brand recognition. More black belts on the mats but none that could challenge the world-class talent that is Deandre Corbe of Standard Jiu-Jitsu. Corbe dominated all 4 of his opponents, submitting 3 of them and never being scored on.
Podium
#1. Deandre Corbe
#2. Robert Parish
#3. Reese LaFever
MALE, 76KG
Fantastic to see Michael Liera Junior back in action for the second weekend in a row. After competing with the Gi in the IBJJF Denver Open last weekend, where he earned a silver medal, Liera jumped right back to it, this time in no-gi.
We hadn't seen Liera do a no-gi event since the IBJJF European No-Gi Open back in 2018, a sign of the weight these ADCC events are carrying at the moment. Liera dominated the 76-kilogram division with two submissions and two points victories with comfortable leads. A great performance.
Podium
#1. Michael Liera
#2. Tristan McDonald
#3. Kade Tsitsos
MALE, 83KG
Another great performance by New Wave's Oliver Taza. 4 matches, 2 subs, and very technical exchanges throughout the tournament, particularly in the final against 10th Planet's Elijah Carlton. We had not heard about Carlton in the past, but he proved himself to be a very technical leg-locker and someone to keep an eye on in future events.
Podium
#1. Oliver Taza
#2. Elijah Carlton
#3. John Combs
MALE, 91KG
A sight for sore eyes, Matheus Lutes returned to competition. Lutes was one of Marcelo Garcia's top brown belts back in 2018, who did very well in the pro-circuit at the time, using solid fundamentals, great athleticism, and timing. We had not seen him compete since the mid-2019s, nearly 4 years ago, but were very happy to see him back.
Lutes showed no signs of mat rust, controlling all his matches well, against a few rising stars of the sub-only ruleset such as New Wave's Abraham La Montagne & Ryan Aitken. A very worthy performance, which we hope to see more of.
Podium
#1. Matheus Lutes
#2. Ryan Aitken
#3. Sam Kilmer
MALE, 100KG
Legion's Breylor Grout took the gold medal in a balanced division.
Podium
#1. Breylor Grout
#2. Kevin Berbrich
#3. Antonio Zuazo
MALE, +100KG
Way ahead of the curve was ADCC veteran John Hansen who put double-digit leads on every opponent in a weight class that didn't have many familiar faces. An easy day for the Pedigo SF representative.
Podium
#1. John Hansen
#2. Amir Allam
#3. Walker Madden
MALE, OPEN WEIGHT
Although none of the big names signed up for the open weight class, this was a fun category to follow with many entertaining matches. The victory came to local brown belt Yeppie Tomasian.
Podium
#1. Yeppie Tomasian
#2. Luis Terrazas
#3. Henry Zachary
FEMALE, 60KG
A fantastic day for Morgan Black who had two strong performances on her way to the gold medal, beating the former UFC strawweight champion Rose Namajunas (6×2) and VRMA's Jasmine Rocha.
Despite the outstanding day by Black, all eyes were on MMA's superstar, "Thug" Rose Namajunas. As expected, Rose showed a solid skillset on the ground, particularly with regard to defensive grappling, taking home 3 wins in the 60kg weight class via points and one loss to the champ, also via points. Namajunas would also conquer a bronze medal in the open weight, where she had 5 matches and was only surpassed by IBJJF World No-Gi silver medalist Jasmine Rocha (kneebar). Not a bad day for a grappling hobbyist.
Podium
#1. Morgan Black
#2. Jasmine Rocha
#3. Rose Namajunas
FEMALE, 65KG
South Africa's Peyton Letcher dominated her weight class in Denver with 2 subs and a strong performance in the final.
Podium
#1. Peyton Letcher
#2. Stephanie Cline
#3. Emma Sojo
FEMALE, 70KG
A small weight class had teenager, Helena Crevar win her two matches in under 30 seconds, using a straight ankle lock and a dead orchard style armbar.
Podium
#1. Helena Crevar
#2. Christina Hansen
#3. Katie Hooven
FEMALE, OPEN WEIGHT
16yo Helena Crevar continued her path of destruction in the open weight class, winning all matches via submission, including a submission win over the talented and experienced Jasmine Rocha. The sky is the limit for this young woman.
Podium
#1. Helena Crevar
#2. Jasmine Rocha
#3. Rose Namajunas