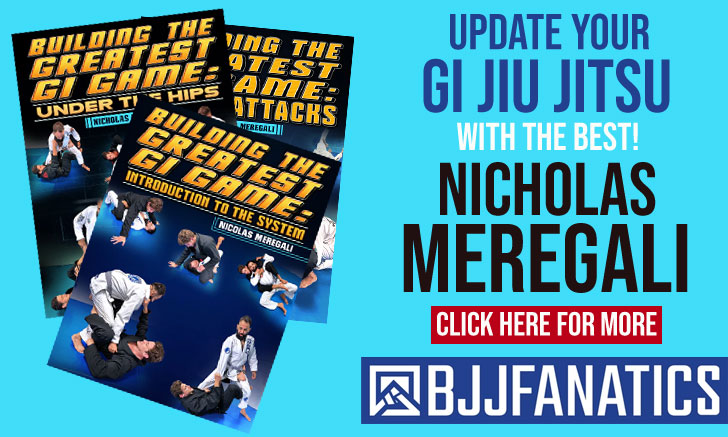 Cássio Felipe Sousa Costa, commonly known as Felipe Costa or by the nickname "Laranjinha" (meaning Little Orange in Portuguese), is a professional jiu-jitsu player and a black belt under Alexandre "Xande" Ribeiro, who represents the Six Blades team in the sport's global circuit. Costa first made waves in grappling as a brown belt (2021), competing in the International Brazilian Jiu-Jitsu Federation (IBJJF) circuit where he conquered numerous important titles, a trend he maintained as a black belt.
Felipe "Laranjinha" Costa Jiu-Jitsu
Full Name: Cássio Felipe Sousa Costa
Nickname: Felipe is commonly known as "Laranjinha" (little orange), a label that dates back to Costa's childhood and early beginnings in jiu-jitsu. At the time, the kids' group was just starting, and Felipe was the only orange belt in the squad, so the senior teammates began calling him little orange. The name transpired in a few tournaments leading other squad members to use it as well, and later friends and family.
Lineage: C. Gracie > H. Gracie > Royler Gracie > Saulo Ribeiro > Alexandre Ribeiro > Felipe Costa
Main Achievements:
1st Place IBJJF American Nationals (2023)
2nd Place IBJJF Pan Championship (2023)
3rd Place IBJJF World Championship NOGI (2022)
3rd Place IBJJF Pan Championship NOGI (2022)
Main Achievements (Colored Belts):
1st Place IBJJF Pan Championship NOGI (2021 brown)
2nd Place IBJJF World Championship NOGI (2021 brown)
3rd Place IBJJF World Championship (2021 brown)
3rd Place IBJJF World Championship NOGI (2021* brown)
Favorite Position/Technique: Well Rounded
Weight Division: Super Pesado (100,50 kg / 222.0 lbs)
Team/Association: Six Blades
Felipe Costa Biography
Felipe Costa was born on October 29, 1999, in São Luís a town located in Brazil's northeastern region of Maranhão.
As a child, Felipe was a big football (soccer) fan and practitioner, a sport he played alongside BJJ for a number of years. Costa competed for a local team and won a few MVP awards at the time but as he developed into his teenage years, his love for the grappling pajamas drove him away from the pitch.
Felipe started training jiu-jitsu at the age of 10 (2010). At the time a new martial arts gym had opened near his home – Gracie Barra affiliate – and Costa' s sister decided to give it a try. Felipe was younger and curious about the combat sports offered on the school's schedule, so he decided to tag along as well. Although there were different styles on offer, Felipe was immediately drawn to jiu-jitsu.
Ivaldo Alves was Felipe Costa's first instructor at Gracie Barra São Luís do Maranhão and the man who led Laranjinha from white to brown belt. Despite his desire to become a full-time jiu-jitsu athlete from early on, he was convinced by his mother to finish his academic studies before leaving his town to pursue his grappling dreams.
At the age of 16, Felipe met fellow BJJ athlete, Victor Hugo, through a common sponsor for some time. The two became close friends and remained in contact even as Hugo moved to the United States to pursue his pro career. In 2020, Costa finally finished his degree in physiotherapy and was gearing up toward making jiu-jitsu his full-time occupation. Through Victor, Laranjinha was able to connect to BJJ legend Xande Ribeiro and was invited to become a part of the Six Blades team.
Felipe Costa joined the Six Blades squad at the start of 2021 and earned his black belt from Xande Ribeiro on June 2022.
Felipe Costa Grappling Record
33 WINS
BY POINTS


BY ADVANTAGES




BY SUBMISSION




BY DECISION




BY PENALTIES




BY DQ



19 SUBMISSIONS WINS
#86e620
Choke from back
26
5
#fad11b
Mounted X choke
11
2
#f58822
Straight ankle lock
5
1
14 LOSSES
BY POINTS


BY ADVANTAGES




BY SUBMISSION




BY DECISION




BY PENALTIES




BY DQ



7 SUBMISSIONS LOSSES
#214eb8
Choke from back
29
2
#d1212a
Outside heel hook
14
1
#f58822
Arm in Ezekiel
14
1
Felipe Costa Fight History