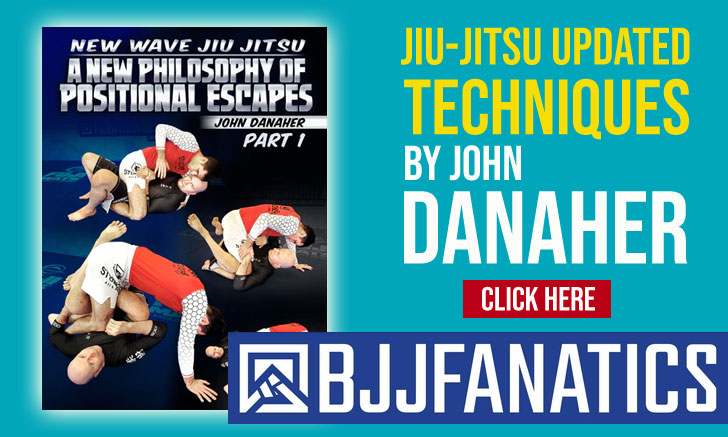 MAY 14, 2023, HOUSTON, TEXAS, USA. The NRG Center was the location set for the return of the International Brazilian Jiu-Jitsu Federation (IBJJF) to Texas. This was an Open tournament, but not just any IBJJF event as it brought forth, arguably, the biggest and most competitive line-up of the year with regard to the Open circuit of the federation in the adult black belt division. Every male weight class was stacked to the bring with world-class talent, a sign that the World Championship is around the corner, and the top athletes are ramping up their preparation for the event. Below is our report on the tournament.
MALE, ADULT BLACK BELT DIVISION
LIGHT-FEATHERWEIGHT
An impressive 64-kilogram division with a star-studded cast delivered very even matches. Every inch of the mats was fought tooth and nail, but the gold medal ended up around the neck of the current European Open champ, Team Lloyd Irvin's Malachi Edmond with two matches won by advantages and the final via referee decision.
PODIUM:
#1 Malachi Edmond (TLI)
#2 Jordan Vaisman (AOJ)
#3 Isaias Higino (Dream Art)
#3 Reon Niwa (AOJ)
FEATHERWEIGHT
Another interesting division, particularly due to the two finalists, Diego Pato & USA's rising star, Sebastian Serpa. Pato is a world star and a finisher who was expected to cruise through the division, but Serpa came in well prepared with his own superb spider guard and proved himself to be a very worthy challenger with their match ending up being decided on advantages.
PODIUM:
#1 Diego Oliveira (AOJ)
#2 Sebastian Serpa (Outer Heaven)
#3 Nicholas Martinez (Rodrigo Pinheiro)
#3 Felipe Brito (LEAD)
LIGHTWEIGHT
The outstanding line-ups kept coming up and the 76-kilogram weight class was one of the best. Every match-up was a possible Worlds or Pans final. Nevertheless, the favorite here was well outlined in Checkmat's 2x world champion Matheus Gabriel. Gabriel had 3 tough matches this weekend, finishing Gracie Barra's Lucas Silva in the quarter-finals and beating his remaining opponents on points.
PODIUM:
#1 Matheus Gabriel (Checkmat)
#2 Richar Nogueira (Rodrigo Pinheiro)
#3 Youngseung Cho (John Frankl)
#3 Carlos Henrique (Dream Art)
MIDDLEWEIGHT
Well, it seems as though Jackson Nagai is back in the game in full force, this being his third IBJJF tournament in two weeks after a 2-year layoff.
Always the buzzsaw, Nagai looks as if he never left the mats, with his forward pressure and aggression keeping him among the most entertaining athletes to watch in the game, today. Unlike the other competitors on the bracket who had 3 fights to the final, Jackson "only" had two matches this weekend, the first he won by a 30-point lead against a seasoned veteran (Detanico) and the second a finish over Ecuardor's rising star, Guevara of AOJ.
PODIUM:
#1 Jackson Nagai (Checkmat)
#2 Sebastian Guevara (AOJ)
#3 Arthur Detanico (BJJ Revolution)
#3 Eduardo Avelar (Double Five)
MEDIUM-HEAVYWEIGHT
Although the whole tournament had plenty of our sport's stars across the board, it was at medium-heavy that the big bulk of talent was kept. Manuel Ribamar, Sebastian Rodriguez, Francisco Lo, Mateus Rodrigues, Rodrigo Lopes, Matheus Oliveira, etc. Everywhere you looked there was a big name to look forward to watching. In this very balanced weight class, the victor was Francisco Lo, the dynamic and highly entertaining grappler from Manaus, who beat his fellow Manauara & former teammate at PSLPB, Ribamar, in the final, by 3 points.
PODIUM:
#1 Francisco Lo (PSLPB)
#2 Manuel Ribamar (Rodrigo Pinheiro)
#3 Matheus Oliveira (Gracie Barra)
#3 Sebastian Rodriguez (Unity)
HEAVYWEIGHT
The Natural, Roberto Jimenez, does it again. Another flawless and highly entertaining performance by the Ecuatorian stud. 3 matches, 3 submissions.
PODIUM:
#1 Roberto Jimenez (Studio 76)
#2 Carlos Neto (Six Blades)
#3 Carlos Santos (Checkmat)
#3 Filipe Pimentel (Vision)
SUPER-HEAVYWEIGHT
The smallest male weight class in the adult black belt division saw Sex Blades' Laranjinha take gold.
PODIUM:
#1 Felipe Costa (Six Blades)
#2 Marcos Goulart (GFT)
#3 Jackson Douglas (Checkmat)
#3 N/A
ULTRA-HEAVYWEIGHT
Another superb weight class with tons of world-class talent.
This was also Pedro "Bombom" Alex's second adventure on American soil. A very successful grappler in Brazil, Alex competed in the US at last year's Mundial but was injured in his second match of the open weight and was not able to continue in the ultra-heavy. Although disappointed by his luck in 2022, he was able to show what he is capable of this weekend with a double gold medal performance.
PODIUM:
#1 Ricardo Evangelista & Pedro Alex closed for GFT
#2
#3 Igor Schneider (BTT)
#3 Guilherme Augusto (Alliance)
OPEN WEIGHT
After his dominant matches in the ultra-heavy, Pedro Alex proceeded to do the same in the open weight, taking out Josh Cisneros (points), Roberto Jimenez (points), Rodrigo Tatu (points), & Guilherme Augusto (points).
PODIUM:
#1 Pedro Alex (GFT)
#2 Guilherme Augusto (Alliance)
#3 Rodrigo "Tatu" Lopes (Double Five)
#3 Eduardo Avelar (Double Five)
FEMALE, ADULT BLACK BELT DIVISION
Arguably, the big winner here was Thamires Monteiro of Checkmat, who made it through in a very competitive weight class, beating Victoria Montrezor (advantage) and Margot Ciccarelli (points) in well-fought clashes.
LIGHT-FEATHERWEIGHT
#1 Mariangel French (Triton)
#2 Jazmin Hamuy (Checkmat)
#3 N/A
#3 N/A
FEATHERWEIGHT
#1 Nathalie Ribeiro (Checkmat)
#2 Heather Morgan (Atos)
#3 Kathleen Egan (One JJ)
#3 Camila Roque (Atos)
LIGHTWEIGHT
#1 Thami Monteiro (Checkmat)
#2 Margot Ciccarelli (AOJ)
#3 Yasmim Pinheiro (PSLPB)
#3 Victoria Montrezor (Gracie Barra)
HEAVYWEIGHT
#1 Fernanda Cristo (Evox)
#2 Maria Ruffatto (BTT)
#3 N/A
#3 N/A
SUPER-HEAVYWEIGHT
#1 Mayara Custodio (Checkmat)
#2 Heather Dunn (Team Jucao)
#3 N/A
#3 N/A
OPEN WEIGHT
#1 Maria Ruffato
#2 Mayara Custodio
#3 Heather Dunn
#3 Mariangel French