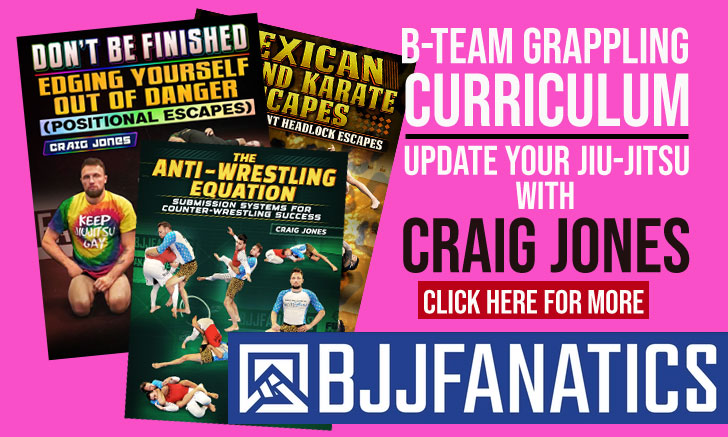 This weekend was an important one for the ADCC World Championship, as one of the organization's toughest trials just took place, selecting the first batch of South American challengers for the finals which will take place on September 2019 in California.
Unsurprisingly, the event was dominated by Brazilian athletes, who surpassed all other nationalities with a large margin. Gathering some of the sport's finest competitors, the tournament was absolutely stacked with athletes, making these trials a real marathon for the champions who had to surpass 6-8 athletes in one day.
But who are the winners? Well, the tournament did produce a fair share of upsets. One of the biggest was that of brown belt phenom Ruan Alvarenga, who conquered the 66-kilogram division, taking out his fair share of black belts on the way. But lets go through each champion one-by-one.
MALE 66 KILOGRAM DIVISION WINNER
RUAN ALVARENGA (Alliance) is a brown belt under Iran Brasileiro, a school with a long tradition of developing high-level athletes such as Marcelo Garcia, Rousimar Palhares and Paulo Rezende.
Alvarenga has conquered 2 IBJJF World No-Gi titles previous to his ADCC trials victory, both as a purple and as a brown belt.
MALE 77 KILOGRAM DIVISION WINNER
SERVIO TULIO (Gracie Barra) is one of the rising black belts of the middle to medium-heavyweight division, having a wealth of talent and experience. Servio trains with Felipe Pena most of the time but also has a close relationship with Romulo Barral's Gracie Barra Northridge Academy.
A well-rounded competitor, Tulio plays well from the bottom and passing, with a style that is well suited for both gi and no-gi competition, given that he does not rely too much on guards that use sleve or lapel work. We are very excited to see Tulio rise up to the challenge and can't wait to see how far he can go at the finals event.
MALE 88 KILOGRAM DIVISION WINNER
GABRIEL ALMEIDA (Checkmat) is a product of Rio de Janeiro's Checkmat Academy, having trained extensively with Rico and Leo Vieira, as well as Thiago Sá. Almeida is another newcomer to the black belt scene, a "young blood" trend that was running strong at this ADCC Trials event.
Very much in tune with modern day jiu-jitsu, Almeida conquered 4 heel hooks on his way to the final, where he met the extremely durable Valdir Araujo, AKA "BBMonstro", who took Gabriel to a decision. Gabriel is another very well-rounded athlete, who plays well from a bottom and top position. Athletic and with great mat awareness, expect Gabriel to do well in this division come September.
MALE 99 KILOGRAM DIVISION WINNER
PAULO JOSE (Commando Group), commonly known as Paulinho Baraúna, is a real veteran of the game who's been working in the United Arab Emirates since 2013, helping the development of BJJ's school program in the region.
A product of the Alliance Academy, Paulinho is known for his conservative approach to jiu-jitsu. Extremely hard to score on, and nearly impossible to submit, adding to this a strong takedown game.
MALE +99 KILOGRAM DIVISION WINNER
ANTÔNIO BRAGA NETO (Gordo JJ) is a former IBJJF World and Pan American champion as well as one of the best grapplers of his generation.
A very early bloomer, Neto conquered his first Pan title, at black belt, at the age of 21 going on to semi-retire from BJJ to focus on MMA during the mid-2000s. Braga Neto has been competing sporadically in grappling events since that time and proved once again he may still have a few rounds left in his tank.
FEMALE 66 KILOGRAM DIVISION WINNER
FRANCIELE NASCIMENTO (Alliance) is a black belt under Melqui Galvão (father of the blue belt phenom Mica Galvão), and has a stong mix of Brazilian jiu-jitsu and luta livre esportiva in her background.
Nascimento earned her black belt on August 2018 and has competed mainly in the North-Eastern Brazil grappling circuit, as such she is still a dark horse in this race.
FEMALE +66 KILOGRAM DIVISION WINNER
CARINA SANTI (G13) is a monster with and without the gi, a fantastic competitor from São Paulo, Brazil, Santi is also one of the top representatives of the G13 training camp, while being the wife of Diogo Almeida – founder of the Almeida JJ academy, and team member of Atos JJ.
With the gi, Santi is an omoplata hunter, though her game is more varied and top position focussed without the gi, though still submission oriented. Very exciting to see Santi in the ADCC.