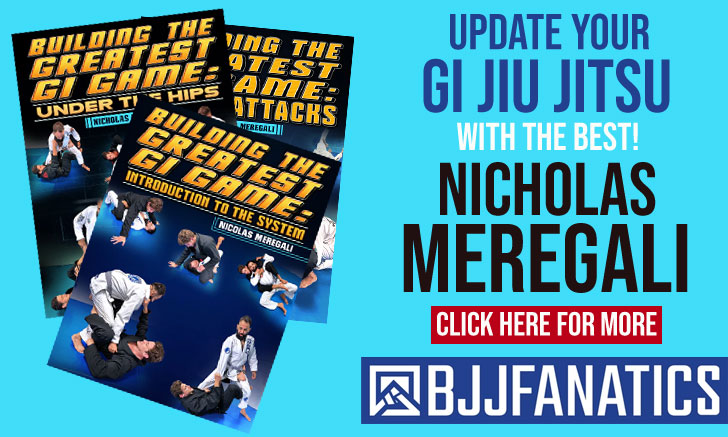 Another day of amazing jiu jitsu in the United Arab Emirates. On the 3rd day of the 2016 Abu Dhabi World Pro tournament, the black belts entered the arena to prove who was the best open weight competitor as we witnessed a fair share of upsets. None was more upsetting than watching two (usually) highly entertaining grapplers such as Victor Honório and Erberth Santos getting disqualified for stalling in their 1/4 finals match.
The two have a long history, particularly during their rise to black belt with Victor outscoring Santos in 6 out of 7 matches and Santos submitting Honório in his only head to head win. Erberth recently had spoken to the media of Honório's stalling tactics, which had thus far forced Santos to push the pace of the matches and suffer from his own impatience. This time, the former Luiz "Guigo" athlete decided to call Victor on his bluff, ending in a somewhat tragic DQ for both after 3 minutes of non action.
Victor had an amazing run to the quarter finals match, beating Cesar Miyahira (6×0), Thiago Aragao (3×0) and Leandro Lo (0x0 pts, 1×0 adv), while Erberth had done the same on the other end of the bracket, defeating Thiago Sá and Andre Galvao.
On the oposite side  we witnessed a roller-coaster of upsets with José Junior defeating the odds against the heavy favorites Jackson Sousa, Luiz Panza and Ricardo Evangelista. A magical day for the Brazilian who adopted the UAE as his home a few years ago and benefited from the DQ of Honório and Santos to reach the final.
The other man to reach a the final was Felipe Pena. The Gracie Barra star had a tremendous run, beating four oponents before reaching Alexander Tráns in the semis. The Danish grappler had himself beaten Cyborg, André Campos and Keenan Cornelius to get the match. A very even semi final that went Pena's way by two (2) points, a lead established early on.
On the women's division, Alliance's new star Tayane Porfirio made her way through to the final. The brown belt beat none other than Mackenzie Dern in the quarter-final (5×2) and will be meeting Bia Mesquita for her final match.
Cover photo taken by FloGrappling.