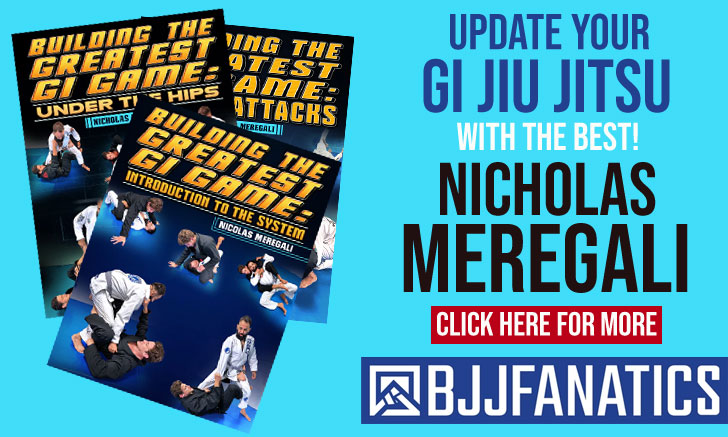 OCTOBER 22, 2017 – And the Eddie Bravo Invitational (EBI) 13 has just passed us. Widely regarded as one of the toughest tournaments inside the realm of sub-only jiu jitsu, the thirteenth edition of event was designed to crown the promotion's lightweight (155lbs / 70kg) division champion.
The high number of last minute replacements left the tournament with three 10th Planet lightweight contenders and lacking high end talent, with just a few familiar faces. Nevertheless the tournament did have good moments and delivered a few very entertaining matches. The performance of the night was undoubtedly that of the defending champion Garry Tonon who ran through the division making quick work of his opponents. We knew coming into EBI that these rules were where Garry shines brightest, and the New Jersey born grappler proved it once again.
Below are the full results for the tournament.
ROUND1
– Garry Tonon defeated Chance Braud by inside heel hook
– Ross Keeping defeated John Battle by inside heel hook
– Lucas Valente defeated Andreas Perales by kneebar
– Keith Krekorian defeated James Gonzalez in overtime (fastest escape)
– Vagner Rocha defeated Issa Able in overtime (fastest submission)
– PJ Barch defeated Jason Soares in overtime (fastest escape)
– Mike Padilla defeated Mike Main by inside heel hook
– Nathan Orchard defeated Mike Walenski in overtime (fastest submission)
¼ FINALS
– Garry Tonon defeated Ross Keeping by armbar
– Lucas Valente defeated Keith Krekorian by RNC
– Vagner Rocha defeated PJ Barch in overtime (fastest escape)
– Nathan Orchard defeated Mike Padilla by RNC
SEMI-FINALS
– Garry Tonon defeated Lucas Valente by heel hook
– Vagner Rocha defeated Nathan Orchard in overtime (fastest escape)
FINAL
– Garry Tonon defeated Vagner Rocha by inside heel hook
COMBAT EBI TOURNAMENT RESULTS
Richie Martinez defeated Bobby Emmons by darce choke
Thiago Moises defeated Max Rohskopf by armbar
Richie Martinez defeated Thiago Moises in overtime
Danny Prokopos defeated Kevin Widdoes in overtime