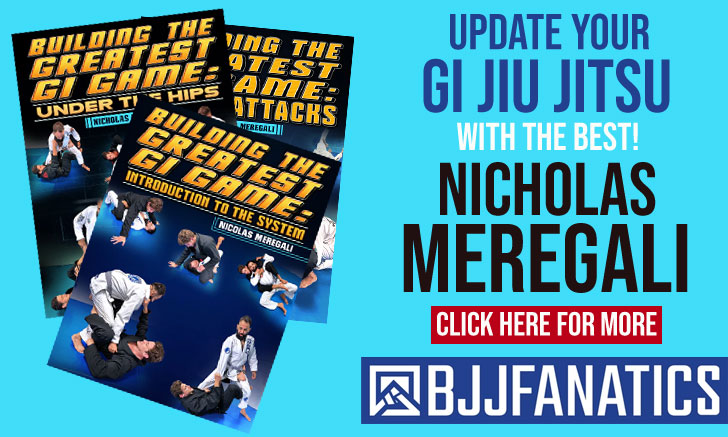 The 4th edition of the Eddie Bravo Invitational took place yesterday, Saturday – August 15, 2015 at the The Orpheum Theatre in Los Angeles – California. The 16 man tournament included a few of the top athletes in today's grappling scene, eager to earn the $20,000 possible prize money. The event also had the added bonus of featuring possible matches between 3 of the 2015 66kg ADCC contenders (Geo Martinez, Eddie Cummings and João Miyao).
Though these match-ups ended up not happening with two out of the 3 contenders being surprisingly taken out of the competition by Joe Soto, the tournament was well worth the pay-per-view with exciting matches through and through.
Eddie Cummnings came out the victor with a flawless performance. After a failed attempt at gold in the 3rd edition of the event, he came back to submit all 4 opponents with his deadly heel hooks, a position he has been known for, for quite some time. Like a lighter and more cerebral version of Toquinho, Cummings proved that he will be a tough athlete for anyone willing to step their heels on the mat at the upcoming ADCC tournament.
The tournament in itself was well run and did a great service to the sport, showing high class grapplers in an unusual but highly entertaining set of rules with a submission only format where all submissions are allowed for 10 minutes which (if there is no sub) goes to overtime. With the overtime rules, the athlete starts from a bad position (chosen by the attacker) for 3 overtime rounds, which will combine quickest submission and escape times.
Below are the full results of the EBI 4 Bantamweight Tournament.
EDDIE BRAVO INVITATIONAL 4 RESULTS
| Winner | Loser | Method | Weight | Round |
| --- | --- | --- | --- | --- |
| Randall Dolf | Joe Murphy | Fastest Sub Escape (overtime) | 61KG/135LBS | RD1 |
| Geo Martinez | Sergio Perez | Mata leao | 61KG/135LBS | RD1 |
| Joe Soto | Eddie Fyvie | Heel hook | 61KG/135LBS | RD1 |
| Geoff Real | Dane Molina | Kneebar | 61KG/135LBS | RD1 |
| Joao Miyao | Mike Main | Mata leao | 61KG/135LBS | RD1 |
| Eddie Cummings | Kevin Berbrich | Heel hook | 61KG/135LBS | RD1 |
| Russ Miura | Alexis Alduncin | Heel hook | 61KG/135LBS | RD1 |
| Baret Yoshida | Dennis Dombrow | Kneebar | 61KG/135LBS | RD1 |
| Baret Yoshida | Randall Dolf | Mata leao | 61KG/135LBS | 1/4F |
| Eddie Cummings | Russ Miura | Heel hook | 61KG/135LBS | 1/4F |
| Joao Miyao | Geoff Real | Mata leao | 61KG/135LBS | 1/4F |
| Joe Soto | Geo Martinez | Fastest Sub Escape (overtime) | 61KG/135LBS | 1/4F |
| Joe Soto | Joao Miyao | Fastest Sub Escape (overtime) | 61KG/135LBS | SF |
| Eddie Cummings | Baret Yoshida | Heel hool | 61KG/135LBS | SF |
| Eddie Cummings | Joe Soto | Heel hool | 61KG/135LBS | F |
SUPERFIGHT RESULTS
Talita Alencar vs Kyra Batara: Armbar (Overtime)
Alyssa Wilson vs Cora Sek: Wilson took the win