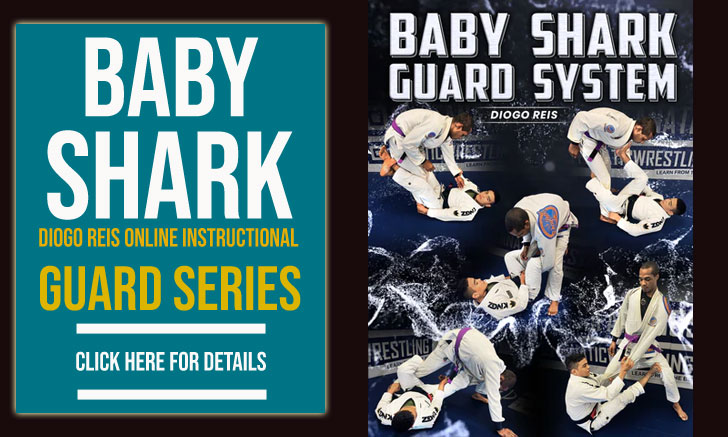 The noun "average" is not part of the Miyao dictionary, never has been. At the age of 24 João and his brother Paulo are known for being as reserved as they are successful, in a time where the new generation of jiu jitsu athletes is fully embracing social media to market themselves and earn a living in this growing sport.
Where charisma and sassiness seems to be the growing trend, the Miyao's opted to go back to the origins of martial arts where outspoken personalities are layered down by hard work and stoicism. It was this hard work that led us to write this piece.
João Miyao is about to take part in the ADCC for the second time in his life, a tournament that is regarded as the biggest no-gi event in the sport. When following the vast majority of fellow ADCC competitors through their media profiles, it is easy to assess that they are predominantly focusing on the event, going through their training camps and avoiding competitions and injuries with less than 1 month away from the ultimate jiu jitsu proving ground. But yet again, we see João doing things his way.
Like Randall's Honey Badger, João Miyao "don't care", he does things differently. Over the past month he withstood a true grappling marathon, travelling all over the US, competing in tough tournaments against high level opposition of all sizes, and the marathon isn't over yet!
Here is a small run down of Miyao's activity for the last 30 days alone:
– July 10-11: IBJJF American Nationals – 2nd place
– July 18: IBJJF New York Summer Open: Champion
– July 19: IBJJF New York No Gi Summer Open: Champion
– July 26: IBJJF Austin Open: Champion
– August 2: FIVE Pro League Superfight
– August 9: IBJJF Las Vegas Summer Open: Champion in weight & absolute
This weekend (August 15) Miyao is competing at the Eddie Bravo Invitational 4 (EBI), an interesting submission only type event, where he will possibly face two of his fellow ADCC challengers: Geo Martinez (10th Planet) and Eddie Cummings (Renzo Gracie). The event will also have other well known grapplers such as former Bellator Featherweight Champion Joe Soto, ADCC veteran Baret Yoshida and former 2x ASP Longboard World Champion Joel Tudor.
Stories of the Miyao brothers insane 24/7 training regime are well documented. Above all, berimbolo master João Miyao is a natural born competitor, win or lose he will always come back for more. This never die attitude is what is quickly earning him the well deserved legend status in this ever growing sport.
Original banner picture taken by William Burkhardt of BJJPix.com