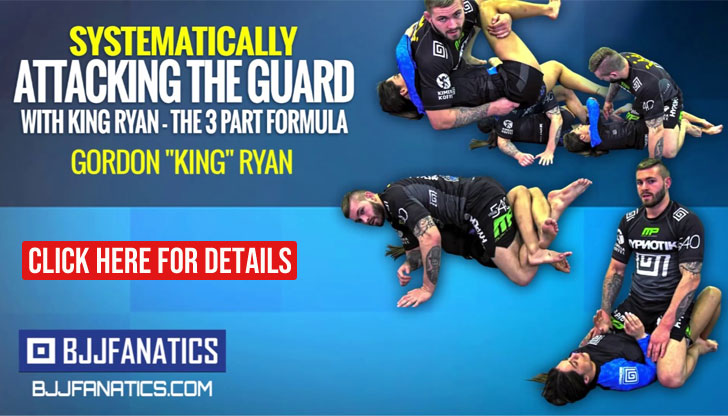 In a little over two weeks' time, on Sunday, February 26, 2023, grappling fans will have a chance to witness the 4th and, likely, final installment of the Gordon Ryan x Felipe Pena saga. One of the most heated rivalries ever in the sport of jiu-jitsu, with the current score between the two athletes standing at 2 wins for the Brazilian, Pena, and 1 for team New Wave's captain, Ryan.
The match will be broadcasted by FloGrappling, and it should be a treat for the fans as both competitors appear to be highly motivated ahead of their face-off. If you are not an avid fan of jiu-jitsu or don't follow the sport closely, it is safe to say that Ryan and Pena are two of the best grapplers to have ever graced the sport. Ryan is, arguably, on his way to becoming the Greatest Of All Time, with an ongoing 54-match undefeated run, holding 5 ADCC titles and countless other important trophies at the age of 27.
On the opposite side of the mat will be Felipe Pena, a former ADCC champion himself and an IBJJF world champion, who is the only competitor to have ever beaten Ryan more than once. He's been at the forefront of the sport in both gi and no-gi for the best part of a decade, holding a 153-23 record with only 6 submission losses.
Stylistically speaking, neither athlete relies too much on speed and athletic movement. They are torque-based grapplers with plenty of power and technical ability, but even though scrambling is not a method often used by either, it is most certainly a tool in their arsenal.
Despite being of similar sizes and paces, Ryan and Pena opt for very different positional approaches on the mats. When passing, for example, Pena applies a "hips forward" style, looking for leg drags and high posture toreando passing which is a trend more often seen in gi jiu-jitsu, as per the graphic below.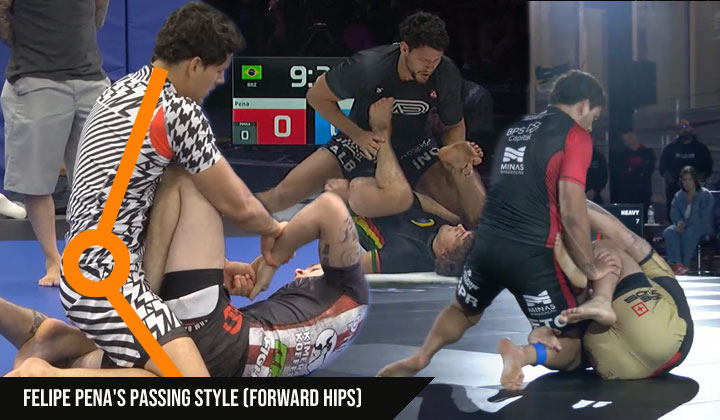 Gordon on the other hand is more reliant on a low-posture approach, looking for a chest-to-chest connection or body locks. This is, obviously, not to say that either of these athletes solely relies on these approaches, they have very complete games. Nevertheless, these are patterns we see when assessing their preferred paths to victory.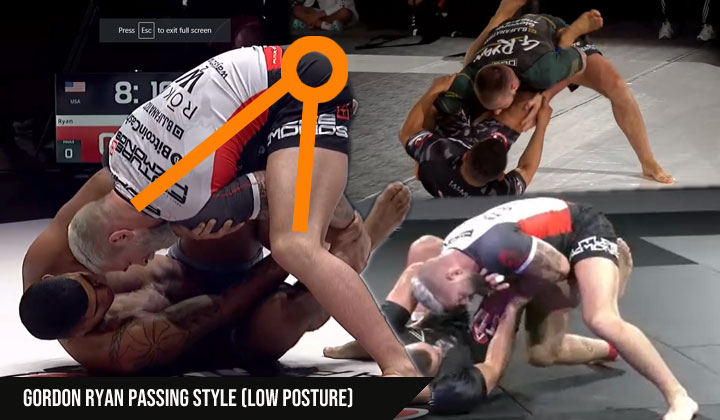 The guard playing is also very different between the two rivals. Felipe more often than not, plays with his back on the mat, looking for 50-50, Single X, or Bear Trap leg entanglements against Ryan's more traditional Sit-Up style of guard playing, which he mixes with his Knee-Shield guards, using off balances through gripping sequences to arm drag, trip, or wrestle up.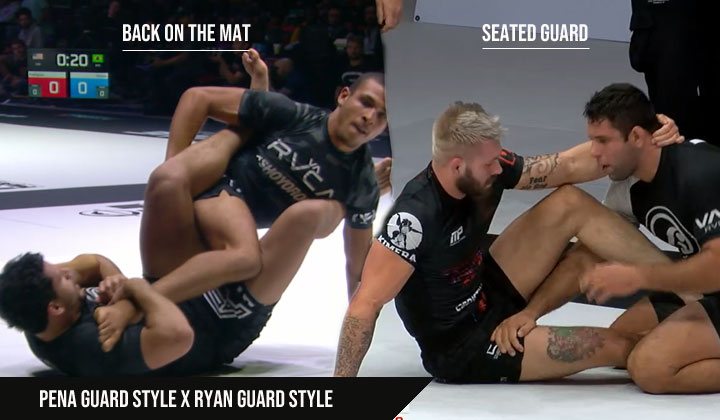 We often say "Styles Make Fights" in the combat sports world, and evidence shows that Felipe Pena's style clashes well with Gordon Ryan, or at least it did at the start of Ryan's professional career when the New Jersey native relied more heavily on his saddle control as a path to victory. A leg entanglement Pena used to win the first two matches of this rivalry.
Pena's performance over their last 3 clashes: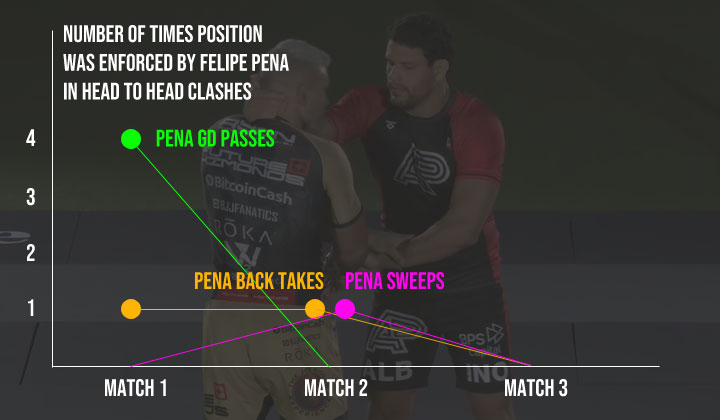 This stylistic advantage, at this moment in time, seems diminished in comparison with their first two outings, if we consider how their last match played out. In the graph below, you can see how much Ryan has adapted from match one (1) to match three (3), and how the tables have turned in his favor.
Ryan's performance chart, over the last 3 clashes: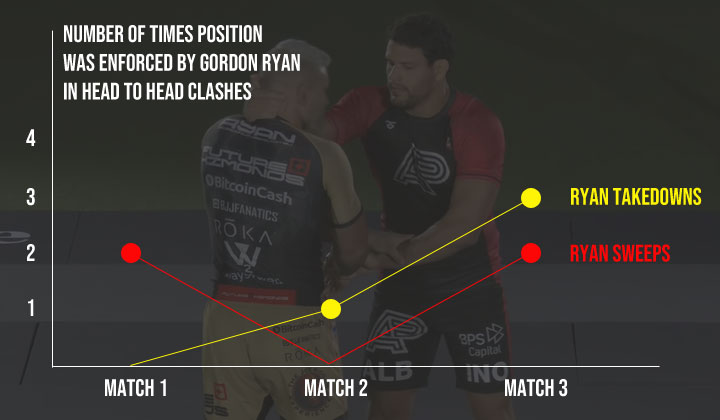 Adding to this apparent shift in momentum, we can also address both athletes' last 10 no-gi matches to check where their careers stand at this moment in time. Here, we see Felipe Pena's 6-4-0 record, with two submissions, against Gordon Ryan's 10-0-0 and 8 submissions. Another indicator that hints toward a more favorable career period for the American.
As explained, evidence suggests Gordon Ryan is the odds-on favorite here, this much may be hard to deny, even to Felipe's most hardcore fans. But the world of sports can throw a few curve balls and combat sports is rarely a linear equation.
Felipe certainly appears to be doing everything right to prepare for Ryan, as he joined Atos HQ for his training camp, arguably New Wave's biggest rivals from a competitive standpoint on the no-gi circuit. Pena has also counted on the help of Gordon's former teammate and training partner, Craig Jones, to help him prepare for the big show, an athlete who will likely know more about Ryan's perceived weaknesses than most. Will these efforts succeed in taking down the most dominant no-gi athlete the sport has ever seen? We will find out in two weeks.