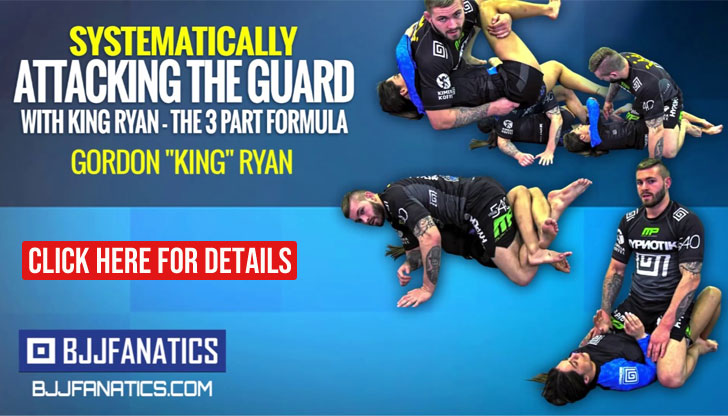 FEBRUARY 12, 2023, SOUTH KOREA held another edition of the Spyder Korea "Road To The Black" tournament, arguably, the prime jiu-jitsu event in the East Asian country. In this edition of RTTB, Spyder's GP came in a collaboration with Chaance, another Korean lifestyle brand. Together these promoters offered a grand prize of 10k US Dollars for the winner of the championship.
This Spyder Korea show saw contenders in two (2) weight classes, 65-kilograms, and 75-kilograms, although the event's weigh-in dynamics – weighing in on the previous day to the event, as opposed to jiu-jitsu's traditional same-day weigh-ins – meant that a few athletes from higher weight classes could compete. This was certainly the case in the 65-kg category, where most challengers are often seen competing as featherweights (70 kg). Namely Jamil Hill-Taylor (former 70 kg IBJJF world champion), Fabrício Andrey (former 70 kg IBJJF world champion), Samuel Nagai, and Diego Sodré (70 kg IBJJF World silver medalist).
Below are the full match results and report on the action.
65-KILOGRAM DIVISION
One glance at this weight class and the talent there displayed and likely not many would have pointed to light-featherweight Meyram Maquiné as the odds-on favorite, given that he has competed as low as 62-kg in the AJP circuit and was one of the smallest grapplers on the bracket, nevertheless, the Dream Art prodigy from Manaus looked absolutely tremendous out there, always pushing the pace – as is his style – and showing that his speed and athleticism are a real match against the bigger challengers he faced.
This was also an opportunity to see Meyram meet two athletes he was yet to compete against as a black belt, namely Samuel Nagai and Jamil Hill-Taylor. He surpassed these challenges with flying colors, taking the back of Jamil and nearly finishing TLI's "Bruxo", while beating Nagai by a narrow 2 points, despite appearing to be in control of the dynamics for most of the time. Does this mean Meyram will make a challenge at featherweight this year? Time will tell.
On a side note, very good to see South Korea's Wanki Chae back competing. Chase had severe spinal issues for a few years, which demanded surgery and we were happily surprised to see Asia's berimbolo master back in action, despite his close loss to World silver medalist Diego Sodré in the first round of the event.
Quarter-Finals:
– Fabrício Andrey def. Lucas Pinheiro via 4×0
– Jamil Hill-Taylor def. Keven Carrasco via penalty (0x0 pts)
– Meyram Maquiné def. Samuel Nagai via 4×2
– Diego Sodré def. Wanki Chae via 3×0
Semi-Finals:
– Meyram Maquiné def. Jamil Hill-Taylor via 4×0
– Fabrício Andrey def. Diego Sodré via decision (2×2 pts)
Final:
– Meyram Maquiné def. Fabrício Andrey via 2×0
75-KILOGRAM DIVISION
Andy Murasaki is the man to beat at this weight class. Another outstanding performance by the Atos HQ ace who put on a cerebral display of jiu-jitsu, threading the line between strategy and entertainment perfectly.
In the final of the event, Murasaki faced Natan Chueng, an athlete whose guard put a real challenge for Murasaki earlier this year at the European Open. Intelligently, Andy opted to pull guard first this time around, sweeping to a more dominant position and advancing from there with a sizeable point difference by the curtain closure time.
Quarter-Finals:
– Jhonathan Marques def. Inseong Jang via decision (6×6 pts)
– Natan Chueng def. Boncheol Koo via advantages (0x0 pts)
– Andy Murasaki def. Seungmoon Baek via choke from the back
– Márcio André def. Lucas Valente via 4×2
Semi-Finals:
– Natan Chueng def. Jhonathan Marques via choke from the back
– Andy Murasaki def. Márcio André via 2×0
Final:
– Andy Murasaki def. Natan Chueng via 19×0
SUPERFIGHT
– Demian Maia def. Sangwook Kim via katagatame