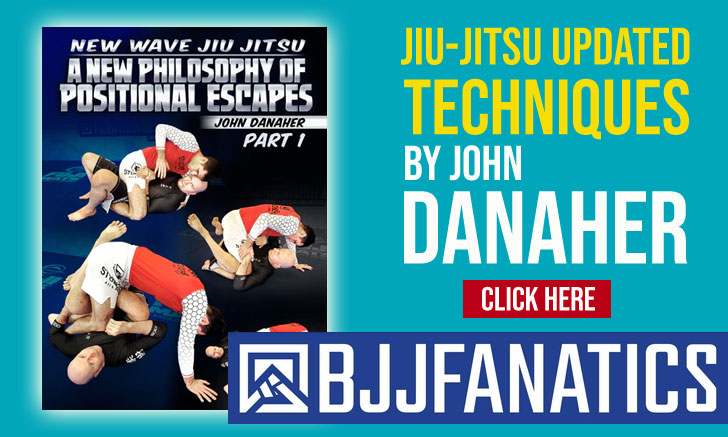 Thaís Loureiro Felipe is a jiu-jitsu black belt under Wilson Ulhôa and Christofer Biude who trained extensively with Leonardo Lyra (MJJ Team) in the early stages of her competitive career. Thaís Loureiro made a name for herself as one of the sport's rising rooster-weights as a colored belt while representing team CTE Domo, an affiliate of Atos Jiu-Jitsu, of Vitoria, ES, Brazil, for whom she conquered important medals of the IBJJF (International Brazilian Jiu-Jitsu Federation) and AJP (Abu Dhabi Jiu-Jitsu Pro Tour) circuits. Loureiro later moved to Lima, Peru, where she became an instructor at the Mekka Jiu-Jitsu Academy.
Thaís Loureiro Jiu-Jitsu
Full Name: Thaís Loureiro Felipe
Nickname: N/A
Lineage: Carlos Gracie > Reyson Gracie > Osvaldo Alves > Luis Dagmar >André Galvão > Wilson Ulhôa > Thaís Loureiro
Main Achievements:
1st Place IBJJF European Open (2022)
2nd Place IBJJF European Open (2023)
2nd Place AJP South America Team Cup (2022)
Main Achievements (Colored Belts):
1st Place Brazilian Nationals (2019 brown)
1st Place Brazilian Nationals NOGI (2018 purple)
2nd Place Brazilian Nationals (2017 purple)
3rd Place Brazilian Nationals NOGI (2019 brown)
3rd Place AJP Grand Slam, RIO (2018 purple)
Favorite Position/Technique: Well-Rounded
Weight Division: Peso Galo (48,50 kg / 107.0 lbs)
Team / Association: Mekka Jiu-Jitsu Academy / Atos
Thais Loureiro Biography
Thais Loureiro was born on March 17, 1997, in Aracruz, a city in the Brazilian state of Espírito Santo.
A sporty person by nature, Loureiro decided to try jiu-jitsu at the age of 14, in her hometown, with coach Leonardo Lyra, of the MJJ Team, and immediately felt at home on the mats. Her love for the sport influenced her academic life as Thais went on to study nutrition, an option that led her to be accepted by the Universidade Federal de Espirito Santo, the country's public university.
To attend the Federal University of Espírito Santo, in 2017, Thaís Loureiro moved to the state capital, Vitória. As she was well embedded into grappling culture by then, Loureiro quickly started looking for a new home for her training. She found her jiu-jitsu workgroup at the Centro de Formação Esportivo Domo (CTE Domo), guided by Wilson Ulhôa, and quickly became a part of the squad's competition team.
With time, Loureiro became an integral part of team CTE Domo, joining the coaching staff there in 2020, and later doing also work as an instructor at the Além dos Tatames Academy. While developing her skills as a coach, Thaís studied the Emotional Intelligence on the Mat (EIM) method, a protocol developed by Ariane Guarnier, who works in the context of jiu-jitsu integrated with emotional intelligence vectors.
Thanks to her success on the mats, competitively, and her good understanding of coaching, Thais Loureiro was promoted to the black belt rank on November 02, 2021, by Wilson Ulhôa and Christofer Biude.
Not long after her promotion, Thais Loureiro moved to Lima-Peru where she finished her nutrition degree and started her work as a Jiu-Jitsu instructor and nutritionist alongside her boyfriend, Daniel Nakamura, at the Mekka Jiu-Jitsu Academy. Thaís is also a level 1 Crossfit instructor.
Thais Loureiro Grappling Record
5 WINS
BY POINTS


BY ADVANTAGES




BY SUBMISSION




BY DECISION




BY PENALTIES




BY DQ



1 SUBMISSION WINS
#214eb8
Choke from back
100
1
11 LOSSES
BY POINTS


BY ADVANTAGES




BY SUBMISSION




BY DECISION




BY PENALTIES




BY DQ



2 SUBMISSIONS LOSSES
Thais Loureiro Fight History
ID
Opponent
W/L
Method
Competition
Weight
Stage
Year
28605

Duda Tozoni

Duda Tozoni
L
Referee Decision
Grand Slam RJ
49KG
SF
2021
28610

Jessica Caroline

Jessica Caroline
L
Pts: 3x0
Grand Slam RJ
49KG
3RD
2021
32052

Mariana Rolszt

Mariana Rolszt
L
Armbar
BJJ Stars
49KG
SPF
2022
32209

Mariana Rolszt

Mariana Rolszt
L
Pts: 0x0, Adv
Brasileiro
49KG
SF
2022
34427

Grasielle Brandao

L
Pts: 6x0
AJP SA Team
49KG
RR
2022
37276

Jessica Caroline

Jessica Caroline
L
Pts: 0x0, Adv
European Open
49KG
F
2023
39581

Giulia Gregorut

Giulia Gregorut
L
Pts: 4x0
Brasileiro
49KG
4F
2023
40667

Flavia Soares

L
Pts: 1x1
Grand Slam RJ
49KG
R1
2023
41088

Maria Luiza

Maria Luiza
L
Pts: 19x2
Betim Open
64KG
F
2023
41264

Shelby Murphey

Shelby Murphey
L
Pts: 4x0
Asian Open
49KG
F
2023
41270

Margot Ciccarelli

Margot Ciccarelli
L
Kimura
Asian Open
ABS
SF
2023
28603

Hanna Tavares

W
Referee Decision
Grand Slam RJ
49KG
4F
2021
28608

Mariana Rolszt

Mariana Rolszt
W
Referee Decision
Grand Slam RJ
49KG
RPC
2021
30657

Kaori Hernandez

W
Adv
European Open
49KG
F
2022
37275

Nini Hoang

W
Points
European Open
49KG
SF
2023
41087

Marina Monteiro

W
Choke from back
Betim Open
64KG
SF
2023