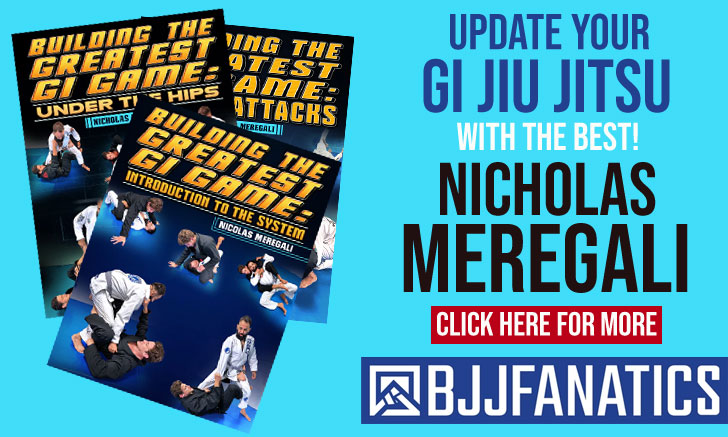 This past September 24-25 (2022) the Georgia International Convention Center witnessed the return of the International Brazilian Jiu-Jitsu Federation (IBJJF) to Atlanta with another edition of the promotion's International Open. This tournament featured some of the top athletes in the sport such as Sebastian Serpa, Malachi Edmond, Ismael Santos, Brian Mahecha, Pablo Lavaselli, Elijah Dorsey, Kevin Mahecha, Alef Brito, Angelo Claiborne, Fellipe Andrew, Davi Cabral, to name a few.
Despite there being no shortage of world-class talent on the mats this weekend, at the IBJJF Atlanta Fall Open there weren't many calculated/tactical matches throughout the event as every athlete truly delivered on the entertainment factor. One of the most fun tournaments in recent memory, the championship saw a very high number of submissions, 59.7% to be precise.
The main figure of the tournament was Fellipe Andrew of team Alliance San Diego, with 5 matches, 4 submissions, and two gold medals in the gi. Andrew repeated the deed the following day in no-gi with two gold medals and only one athlete escaping his submissions, Hunter Colvin, who succumbed to a hefty 27×2 score in the semi-finals of the absolute.
Also impressive were the performances of Pablo Lavaselli in the lightweight, who had to overcome some serious opposition, particularly in the semi-final (an all-out war with TLI's new hot prospect Elijah Dorsey) and in the final where the Argentinian talent met one of Florida's most formidable guard players, Kevin Mahecha, whom AOJ's new team member beat by two points.
Another athlete to keep an eye on in the future is Lucas Lisboa. The former Cicero Costha representative is now competing for Fight Sports in the US and has been stacking positive results, particularly since moving up in weight. Currently fighting in the medium-heavy and heavyweight divisions, Lisboa took out two very tough opponents in veteran Alec Baulding and powerhouse Angelo Claiborne in the final.
In the No-Gi portion of the tournament, we saw the Scramble King, Emilio Hernandez submit his way through to a gold medal in the featherweight division, then going on to make the final of the absolute (after a near miss in the gi, where he was stopped in the semi-finals by the aforementioned Elijah Dorsey). In the open weight class of the no-gi tournament, Hernandez had to face the medium-heavyweight champion – Unity's Italo Moura – an extremely tough task that Emilio overcame in style with a quick submission via RNC after a beautiful back take, off a takedown attempt. Supremely entertaining watching this Zenith player at work.
LIGHT FEATHERWEIGHT
Semi-Finals & Final:
– Bebeto Oliveira DEF. Marcus Beddor via 6×4
– Malachi Edmond DEF. Aidan Collins via Cross choke
– Bebeto Oliveira DEF. Malachi Edmond via Advangates
FEATHERWEIGHT
Semi-Finals & Final:
– Ismael Santos DEF. Brian Mahecha via 10×4
– Sebastian Serpa DEF. Emilio Hernandez via 4×2
– Ismael Santos DEF. Sebastian Serpa via Advantages
LIGHTWEIGHT
Semi-Finals & Final:
– Kevin Mahecha DEF. Colon Santana via 8×2
– Pablo Lavaselli DEF. Elijah Dorsey via Decision
– Pablo Lavaselli DEF. Kevin Mahecha via 2×0
MIDDLEWEIGHT
Semi-Finals & Final:
– Lucas Brito advanced via WO (opponent injured/no-show)
– Alef Brito DEF. Caio Caetano via Advantages
– Lucas Brito DEF. Alef Brito via RNC
MEDIUM HEAVYWEIGHT
Semi-Finals & Final:
– Lucas Lisboa DEF. Alec Baulding via Toe hold
– Angelo Claiborne DEF. Matheus Oliveira via 3×0
– Lucas Lisboa DEF. Angelo Claiborne via Decision
HEAVYWEIGHT
Semi-Finals & Final:
– Fellipe Andrew DEF. Robert Dunn via Shoulder lock
– Italo Costa DEF. Charles McGuire via Triangle
– Fellipe Andrew DEF. Italo Costa via Choke from back
SUPER HEAVYWEIGHT
Semi-Finals & Final:
– Davi Cabral DEF. Adilson Souza via Armbar
– Jackson Douglas DEF. Jae McIntosh via No-arm triangle
– Davi Cabral DEF. Jackson Douglas via Kneebar
OPEN WEIGHT
Semi-Finals & Final:
– Elijah Dorsey DEF. Emilio Hernandez via Toe hold
– Fellipe Andrew DEF. Pedro Pessoa via Advantage
– Fellipe Andrew DEF. Elijah Dorsey via Katagatame
FEMALE FEATHERWEIGHT
Final:
– Morgan Huang DEF. Sayri Toledo via Armbar
FEMALE LIGHTWEIGHT
Final:
– Suellen Souza DEF. Thamires Monteiro
FEMALE OPEN WEIGHT
Semi-Finals & Final:
– Melissa Cueto DEF. Thamires Monteiro via Verbal tap
– Suellen Souza DEF. Michelle Welti via Armbar
– Melissa Cueto DEF. Suellen Souza via Verbal tap