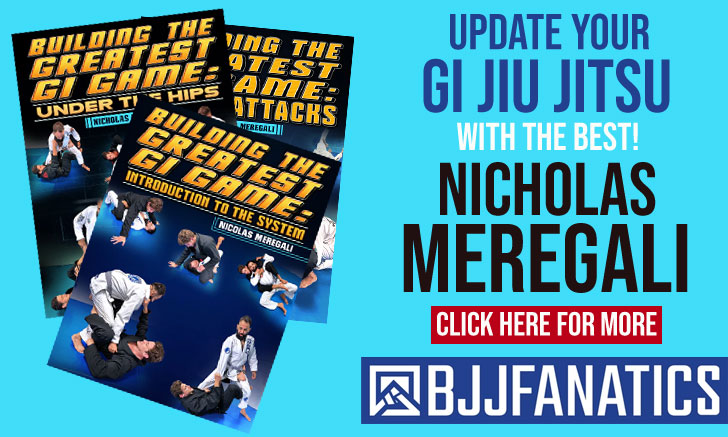 Elijah Dorsey is a professional jiu-jitsu athlete and a black belt under Lloyd Irvin who worked extensively with Donald Achnick and represents Team Lloyd Irvin (TLI) in the sport's global circuit. Dorsey became widely recognized as one of grappling's hottest prospects during his colored belt career when he conquered numerous titles in the International Brazilian Jiu-Jitsu Federation's (IBJJF) league, including World and Pan American gold medals.
Elijah Dorsey Jiu-Jitsu
Full Name: Elijah Amir Dorsey
Nickname: Elijah is often labeled as "Big Breakfast" a tag he also uses across his social media platforms. The name derived from his insatiable appetite and for being known to finish other people's meals after finishing his own.
Lineage:  Carlos Gracie > Helio Gracie > Rickson Gracie > J. Pereira > Leo Dalla > Lloyd Irvin > Elijah Dorsey
Main Achievements:
1st Place IBJJF Pan Championship (2021 / 2022 brown)
1st Place IBJJF Pan Championship NOGI (2019 purple)
2nd Place IBJJF World Championship (2022 brown)
Main Achievements (Juvenile):
1st Place IBJJF World Championship (2017* / 2018**)
1st Place IBJJF Pan Championship (2018*)
2nd Place IBJJF Pan Championship (2018)
2nd Place IBJJF World Championship (2017)
Favorite Position/Technique: Well Rounded
Weight Division: Peso Leve (76,00 kg / 168.0 lbs)
Team/Association: Team Lloyd Irvin
Elijah Dorsey Biography
Elijah Dorsey was born on September 9, 2001, in Annapolis, MD, USA, but grew up in neighboring Upper Marlboro.
During his formative years, Dorsey was incredibly active in the local competitive sports scene, playing football, baseball, basketball, and track racing throughout his scholastic career. It was also during his early age that Elijah began his martial arts career with his first steps being taken at a Summer camp at the age of 6.
At the Summer camp mentioned above, Dorsey was introduced to Muay Thai and a few self-defense concepts. This first experience with combat disciplines led the young Maryland native to continue his martial arts training at Team Lloyd Irvin's training center, where he worked through the academy's kids program, finally joining Donald Achnick's jiu-jitsu class at the age of 7.
After his first taste of jiu-jitsu, young Elijah became hooked on the sport, gradually becoming one of the top colored belt athletes in jiu-jitsu under Achnick's and Lloyd Irvin's tutelage.
Interestingly, when addressing his choice to follow the professional path at the age of 19 for BJJ Heroes, Elijah said of the reasoning behind his career option: "the COVID pandemic was probably the main thing that propelled me to want to become a pro. It gave me time to reflect on what I want to do for my life and helped me realize what I absolutely love to do". His performances on the mat led Dorsey's coaches to promote him to black belt in June 2022.
Elijah Dorsey Grappling Record
25 WINS
BY POINTS


BY ADVANTAGES




BY SUBMISSION




BY DECISION




BY PENALTIES




BY DQ



7 SUBMISSIONS WINS
#d1212a
Straight ankle lock
14
1
#fad11b
Choke from back
14
1
9 LOSSES
BY POINTS


BY ADVANTAGES




BY SUBMISSION




BY DECISION




BY PENALTIES




BY DQ



5 SUBMISSIONS LOSSES
Elijah Dorsey Fight History
ID
Opponent
W/L
Method
Competition
Weight
Stage
Year
33778

Enderson Dias

Enderson Dias
L
Botinha
Orlando SMO
ABS
8F
2022
35198

Pablo Lavaselli

Pablo Lavaselli
L
Referee Decision
Atlanta FO
76KG
SF
2022
35222

Fellipe Andrew

Fellipe Andrew
L
Katagatame
Atlanta FO
ABS
F
2022
37191

Andy Murasaki

Andy Murasaki
L
Katagatame
European Open
76KG
SF
2023
37836

Johnatha Alves

Johnatha Alves
L
Pts: 15x0
IBJJF GP
76KG
SF
2023
38384

Natan Chueng

Natan Chueng
L
Pts: 2x0
Pan American
76KG
4F
2023
40252

Pedro Maia

Pedro Maia
L
Cross choke
World Champ.
76KG
8F
2023
41926

Oliver Taza

Oliver Taza
L
Submission
ADCC Arizona
76KG
F
2023
42876

Natan Chueng

Natan Chueng
L
Pts: 1x0
ADGS Miami
77KG
R1
2023
33750

Kevin Mahecha

Kevin Mahecha
W
Pts: 4x2
Orlando SMO
76KG
4F
2022
33753

Marcus Phelan

Marcus Phelan
W
Armbar
Orlando SMO
76KG
SF
2022
33754

Israel Sousa

Israel Sousa
W
Referee Decision
Orlando SMO
76KG
F
2022
33774

Ricardo Rezende

Ricardo Rezende
W
Pts: 2x0
Orlando SMO
ABS
R1
2022
35215

Jae McIntosh

W
Pts: 5x0
Atlanta FO
ABS
R1
2022
35219

Clay Mayfield

W
Pts: 6x0
Atlanta FO
ABS
4F
2022
35220

Emilio Hernandez

Emilio Hernandez
W
Toe hold
Atlanta FO
ABS
SF
2022
37176

Sean Whyte

W
RNC
European Open
76KG
R1
2023
37183

Marcio Andre

Marcio Andre
W
Pts: 6x4
European Open
76KG
R2
2023
37186

Max Lindblad

Max Lindblad
W
Pts: 0x0, Adv
European Open
76KG
4F
2023
37839

Carlos Henrique

Carlos Henrique
W
Pts: 5x2
IBJJF GP
76KG
3RD
2023
38383

Fabricio Barbarotti

Fabricio Barbarotti
W
Pts: 0x0, Adv
Pan American
76KG
8F
2023
40250

Leon Larman

Leon Larman
W
Pts: 5x0
World Champ.
76KG
R1
2023
41535

Sean White

W
Straight ankle lock
Orlando SMO
76KG
SF
2023
41537

Kevin Mahecha

Kevin Mahecha
W
Toe hold
Orlando SMO
76KG
F
2023
41557

Jorge Barba

W
Choke from back
Orlando SMO
ABS
4F
2023
41562

Dayvison Calado

W
Armbar
Orlando SMO
ABS
SF
2023
41916

Aaron Wilson

W
Pts: 6x0
ADCC Arizona
76KG
R1
2023
41919

Joshua Dawson

W
Pts: 7x0
ADCC Arizona
76KG
8F
2023
41922

Derek Rayfield

W
Pts: 2x0
ADCC Arizona
76KG
4F
2023
41924

Michael Liera

Michael Liera
W
Pts: 7x0
ADCC Arizona
76KG
SF
2023
42414

Clay Dobson

W
Pts: 12x0
ADCC Chicago
76KG
8F
2023
42417

Zach Cothren

W
Pts: 10x0
ADCC Chicago
76KG
4F
2023
42419

Michael Liera

Michael Liera
W
Referee Decision
ADCC Chicago
76KG
SF
2023
42421

Kevin Beuhring

W
Pts: 11x0
ADCC Chicago
76KG
F
2023