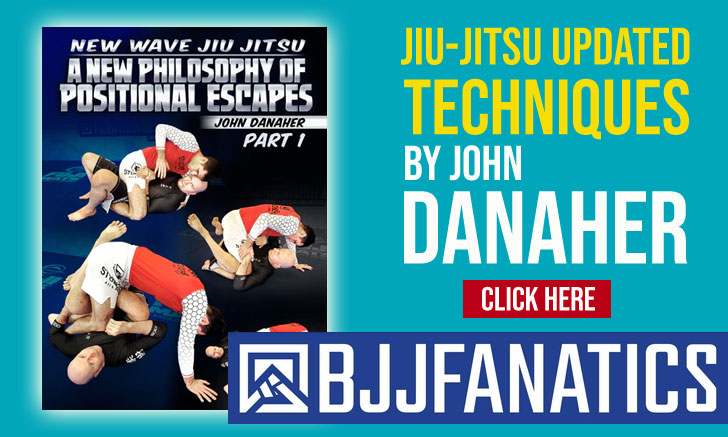 JANUARY 22 – 2017 and the International Brazilian Jiu Jitsu Federation's (IBJJF) European Open has just passed. Held in Odivelas, Portugal (nearby Lisbon) the event has continuously grown and provided excellent matches throughout the years, proving the level of European talent has kept up with our sport's evolution.
This year the black belt divisions were stacked with local talent. Particularly Polish, Spanish, Italian and Scandinavian athletes, all showing a high standard of grappling. A special note to Adam Wardzinski (Polish), Jesse Urholin (Finnish) and Paivi Aittamaa (Finnish) – all medallists in the adult black belt divisions for their respective countries with some really nice high-level performances.
On the United States front this was one of the best performances by the Northern Hemisphere squad in the history of the European Open. 5 American finalists with Kristina Barlaan, Tanner Rice, Alec Baulding, Gianni Grippo and also Mackenzie Dern who lead the way, being the only champion from the group.
Another angle worth mentioning in this year's Euros was the variety of nationalities on the top 3 of this tournament (9), which we believe to be a record for a major IBJJF tournament at adult black belt. Below are the results of the finals in these BB divisions.
ROOSTER/GALO FINAL
Koji Shibamoto defeated Rodnei Barbosa on advantages (2×2 pts)
3rd Place: Guilherme Montenegro/ Vincent Nguyen
LIGHT-FEATHER/PLUMA FINAL
Mikey Musumeci defeated Gabriel Moraes by way of 2×0 pts
3rd Place: Hiago George / João Miyao
FEATHER/PENA FINAL
Rubens "Cobrinha" Charles defeated Gianni Grippo by way of 5×0 pts
3rd Place: Gabriel Marangoni / Isaque Paiva
LIGHT/LEVE FINAL
Luan Carvalho closed the division with Márcio André for Nova Uniao
3rd Place: Andris Brunovskis / Masahiro Iwasaki
MIDDLE/MÉDIO FINAL
Marcos Tinoco defeated Alec Bauling by way of 4×2 pts
3rd Place: Isaque Bahiense / Jaime Canuto
MEDIUM-HEAVY/MEIO-PESADO FINAL
Rodrigo "Pimpolho" Fajardo defeated Horlando Monteiro by way of 2×0 pts
3rd Place: Matheus Spirandeli / Vinicius Garcia
HEAVY/PESADO FINAL
Leandro Lo defeated Tanner Rice by way of Armbar
3rd Place: Adam Wardzinski / Jesse Urholin
SUPER-HEAVY/SUPER-PESADO FINAL
Mahamed Aly defeated Lucio "Lagarto" Rodrigues by way of 2×0 pts
3rd Place: Chris Bowe / Vitor Toledo
ULTRA-HEAVY/PESADÍSSIMO FINAL
Igor Silva closed the division with Ricardo Evangelista for GF Team.
3rd Place: Carlos Farias / Gustavo Dias Elias
OPEN WEIGHT/ABSOLUTO FINAL
Leandro Lo defeated Claudio Calasans by way of 4×0 pts

ROOSTER/GALO FINAL
Serena Gabrielli defeated Outi Jarvilehto by way of Points 4×2 pts
LIGHT-FEATHER/PLUMA FINAL
Gezary Matuda defeated Kristina Barlaan by way of 15×0 pts
FEATHER/PENA FINAL
Mackenzie Dern defeated Emilie Thylin by way of referee decision
LIGHT/LEVE FINAL
Beatriz Mesquita defeated Luiza Monteiro by way of advantages (0x0 pts)
MIDDLE/MÉDIO FINAL
Ana Carolina "Baby" Vieira defeated Paivi Aittamaa by way of slide-in choke from the back
MEDIUM-HEAVY/MEIO-PESADO FINAL
Nathiely de Jesus defeated Ida "Xuxu" floisvil by way of choke
HEAVY/PESADO FINAL
Claudia Do Val by WO
SUPER-HEAVY/SUPER-PESADO FINAL
Tayane Porfirio defeated Venla Luukkonen by way of choke from the mount
OPEN WEIGHT/ABSOLUTO FINAL
Tayane Porfirio defeated Beatriz Mesquita by way of 1 advantage (0x0 pts)