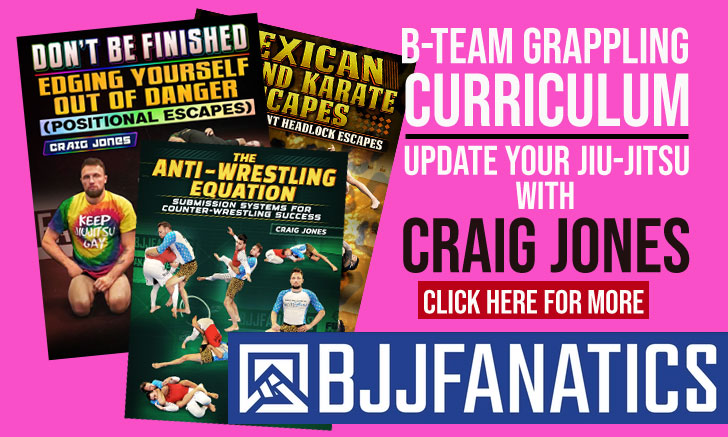 THIS FRIDAY (TOMORROW) The IBJJF convention is bringing thousands of fans and athletes to Las Vegas, Nevada, and to celebrate the sport's biggest week, the International Brazilian Jiu-Jitsu Federation (IBJJF) is providing another spectacular Grand Prix featuring some of the sport's biggest stars in both an open weight tournament format and a few fiery super-fights. Find out what to expect this Friday (tomorrow) here.
Quarter-Finals, Bracket A:
– VICTOR HUGO (84-20-0) VS HORLANDO MONTEIRO (121-26-0)
These are two of the most exciting grapplers on the jiu-jitsu circuit, no doubt, as proven by their high submission ratios.
Although very talented and currently going on a 23-match winning streak (18 subs), Horlando Monteiro will be a massive underdog against the much larger and 2023 double gold world medalist, Victor Hugo.
No one is unbeatable, but Monteiro will have to come in highly prepared to beat one of the tournament's favorites, the Mr. Big Man Flow, Hugo. Both athletes prefer to play from the bottom but pass well as well, Victor is more of a pressure passer, and Horlando is a distance passer.
Wherever this one goes, this should be an exciting match to watch as neither athlete is known to deploy stalling tactics.
– STEFFEN BANTA (9-2-0) VS FELLIPE ANDREW (238-33-1)
The least experienced athlete on the GP against the most tested competitor in the event. Banta has only just arrived in the black belt division late last year, holding just 5 matches in the gi at this level, two of which were losses, while Andrew is currently on a 15-match winning streak with the gi.
Statistically speaking, this could be a long match for Banta, but he will be the bigger man in this clash and is well-known for being one of the grittiest athletes in the sport. if he can turn this match into a scrap, he may very well pull the upset.
Quarter-Finals, Bracket B:
– NICHOLAS MEREGALLI (77-15-1) VS FRANCISCO LO (42-15-0)
Although Meregalli has never won double gold at the IBJJF World Championships, he may very well regarded as the favorite in this tournament given how he has beaten both Victor Hugo (current double gold medalist) and Gutemberg Pereira, the other main threat on his path to this IBJJF GP.
Although somewhat of a favorite here, none of Meregali's past wins over these two athletes were dominant performances or submission wins and Hugo does also hold a win over Nicholas, which makes these match-ups even more attractive to BJJ fans. Will Meregali prove his claim to the #1 position in gi jiu-jitsu? Well, first he will need to overcome Francisco Lo, a very aggressive and submission-oriented black belt.
Francisco is 3 weight classes below Meregali, less accomplished, and less experienced. A very tough climb for him, although jiu-jitsu can be a very unpredictable sport and the Manaus athlete is as explosive as they come.
– GUTEMBERG PEREIRA (70-20-0) VS PAULO MERLIN (9-4-0)
The theme of this first round of the Grand Prix remains intact in this match-up where the rising star of the Gracie Barra squad faces the veteran GFT athlete. Gutemberg may very well be one of the most underappreciated competitors in our sport by the fans as he is not often referenced in the social media realm, but he is a unique athlete with a ton of talent and is as slick in the technique department as they come.
Merlin has only just joined the black belt division but has already conquered medals at the World and Pan American championships. He is very powerful and a challenge for Pereira.
JANAINA LEBRE (20-9-0) VS. EMILY FERNANDEZ (16-9-0)
A fun match ahead between one of the only lapel guard players who are interesting to follow out there (Lebre) and the very talented team LEAD Fernandez. These two have faced in the past and the match turned out to be one of the most interesting bouts of the tournament, hopefully, we get to revisit some of that action here as both are known to push for the submission.
NATAN CHUENG (84-34-0) VS. JACKSON NAGAI (27-9-0)
Originally set as a rematch of this year's World Championship lightweight semi-finals between Johnatha Alves and Nagai, Alves was forced to pull out, and in comes Chueng. Natan is a very different athlete from Alves, stylistically speaking, and may actually make this a more entertaining match to follow.
Talent-wise, these are two athletes who are on similar paths in their careers. Nagai is the submission hunter here, Natan is a sweeping specialist (single-leg wrestle-up). Excited to see who will take it.
COLE ABATE (3-0-0) VS. DUDU GRANZOTTO (0-0-0)
Two superb athletes who are just now initiating their black belt careers. The favoritism here is all on the AOJ prospect, Cole Abate as he has the bigger achievements under his resume and he is also the bigger athlete here.
Eduardo (Dudu) is a very accomplished competitor in his own right in the lower belt divisions where he's had a very long career despite his very young age. At the age of 12, Grazotto was already an accomplished athlete with a long list of tournament wins back in Brazil, earning several mentions in the specialized media at the time. He has maintained his good form over the years making him a worthy challenger to Cole's favoritism.
SEBASTIAN RODRIGUEZ (54-17-0) VS. RONALDO JUNIOR (95-19-0)
A very fun matchup between two athletes very evenly matched. Both competitors are well-rounded and extremely accomplished. Action-wise they are very often involved in barn burners and Match Of The Night awards, so this could be a good one.
TAINAN DALPRA (70-2-0) VS. YAN "PICA PAU" LUCAS (115-49-0)
Pica-Pau is undoubtedly a very tough and seasoned competitor. Very strong and explosive with a strong standing game and quite a few respectable medals on his achievements list. That said, Dapra is still one of the most dominant champions the middleweight division has ever seen and his hiccup against Jansen Gomes at the World Championships should in no way diminish that. Make no mistake, Tainan is a heavy favorite here.