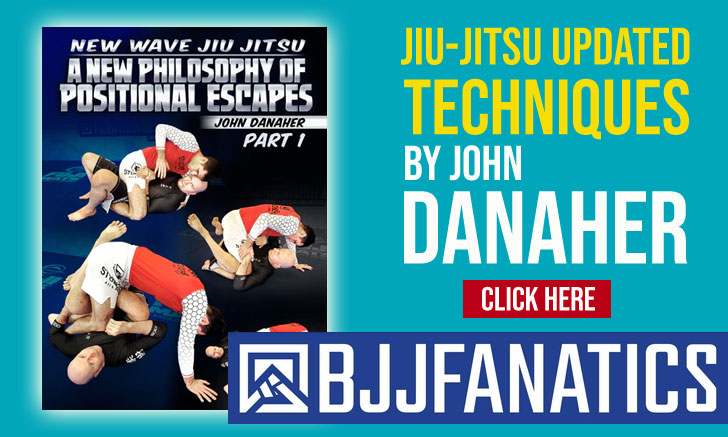 Izaak Michell is an Australian grappler who worked extensively under the guidance of Leo Arruda, John Danaher, as well as Craig Jones. Michell is widely recognized as one of the top no-gi athletes of his generation for his wins over many high-profile athletes in the sport and for his victories in tournaments such as the ADCC Asia & Oceania Qualifiers, the Who's Next open weight show as well as his gold medal in the International Brazilian Jiu-Jitsu Federation (IBJJF) World No-Gi Championship (2022) as a brown belt.
Izaak Michell Jiu-Jitsu
Full Name: Izaak Michell
Nickname: N/A
Main Achievements:
ADCC Match Of The Tournament Award (2022)
1st Place ADCC Asia & Oceania Trials (2022)
1st Place Who's Next Tournament (2022*)
* Absolute
* Weight and Absolute
Main Achievements (Amateur):
1st Place IBJJF World Championship NOGI (2021 brown)
Favorite Position/Techniques: Well Rounded
Weight Division: 88 kg / 194 lbs (ADCC weight classes)
Team/Association: N/A
Izaak Michell Biography
Izaak Michell was born on August 25, 1998, in Adelaide, South Australia's largest city, where he spent his childhood.
Very active as a child, Izaak practiced a variety of sports from a young age but was mostly focused on Surfing and Skateboarding, two activities in which he competed regularly growing up. Also, a part of Michell's weekly practices from the ages of 8-11 was gymnastics. Izaak played at a national level, earning 2 silver medals in Australia's national gymnastics tournament at the time.
Another game that was present during Izaak formative years was Australian Football or Aussie Rules Football, commonly known as the AFL, a sport that is – in broad terms – a mix of rugby with soccer (football) rules where they maintained much of the tackling and ball carrying that is seen in rugby with points being scored with the feet like in soccer.
Submerged in sporting culture, Izaak was equally drawn to the idea of fighting and combat sports. This curiosity led him to a self-defense & kickboxing gym at the age of 15, though this first experience was short-lived due to the lack of sparring.
Izaak Michell returned to martial arts training in 2016 at the Arruda BJJ gym where he trained mostly Muay Thay and joined in on the BJJ class on occasion. With time, however, around the 1-year mark of his training, it became evident that he was naturally gifted in Jiu-Jitsu and he decided to invest all his efforts into this activity.
Coach Leo Arruda was Izaak's instructor from white to purple belt, but during the middle of 2019, Michell moved to New York City and started training under John Danaher.
One of Danaher's senior students at the time of Michell joining the NYC workgroup was fellow Aussie, Craig Jones, an athlete with whom Michell connected very well at the time. This friendship led Izaak to follow Jones out of Danaher's squad when he decided to form his workgroup (B-Team) with a few other students of John.
In November 2022, two weeks before IBJJF World No-Gi Championship Craig Jones promoted Izaak to the brown belt rank, but a few months later, in early 2023 Izaak Michell & B-Team severed ties, with the young Aussie athlete spending some time unaffiliated.
Izaak Michell Grappling Record
10 WINS
BY POINTS


BY ADVANTAGES




BY SUBMISSION




BY DECISION




BY PENALTIES




BY DQ



8 SUBMISSIONS WINS
#214eb8
Inside heel hook
38
3
1 LOSSES
BY POINTS


BY ADVANTAGES




BY SUBMISSION




BY DECISION




BY PENALTIES




BY DQ



0 SUBMISSION LOSSES
Izaak Michell Fight History
ID
Opponent
W/L
Method
Competition
Weight
Stage
Year
35035

Vagner Rocha

Vagner Rocha
L
Referee Decision
ADCC
88KG
R1
2022
32683

Josh Demas

W
Inside heel hook
WNX
ABS
R1
2022
32689

Adam Bradley

W
RNC
WNX
ABS
R2
2022
33182

James Severs

W
Inside heel hook
ADCC AUS Trials
99KG
R1
2022
33185

Jahred Dell

W
RNC
ADCC AUS Trials
99KG
4F
2022
33186

Matt McGuiness

W
Ezekiel
ADCC AUS Trials
99KG
SF
2022
33188

Anton Minenko

W
Pts: 7x0
ADCC AUS Trials
99KG
F
2022
33376

Jansen Gomes

Jansen Gomes
W
Inside heel hook
WNX
ABS
SF
2022
33647

Kyle Chambers

W
Armbar
WNO 13
ABS
SPF
2022
42200

Jo Chen

W
Points
AIGA
83KG
RR
2023
42203

S. Shamil

W
Armbar
AIGA
83KG
RR
2023