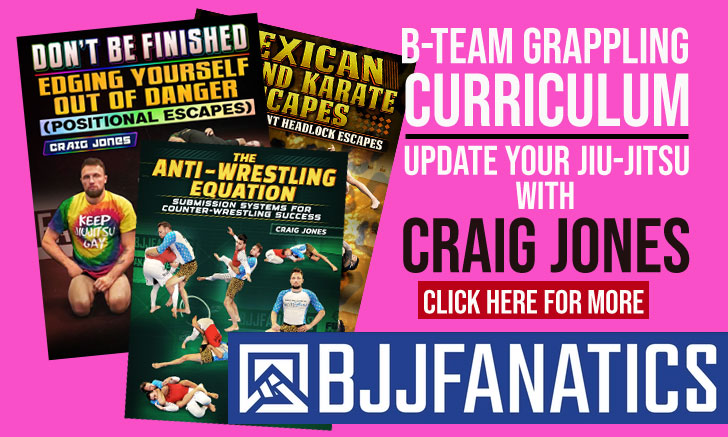 MARCH 6, 2017 – This Saturday we witnessed the 3rd edition of the International Brazilian Jiu Jitsu Federation (IBJJF) London Winter Open, an event that has helped draw attention to the massive work being done towards the growth of jiu jitsu in the United Kingdom.
A sign of the English prosperity in the sport were the wins of British adult black belts such as light featherweight Adam Adshead (Combat Base) and lightweight Ross Nicholls (Roger Gracie Academy), as well in the female division – of Vanessa English (Gracie Barra), and Leoni Munslow – New School BJJ.
The event has traditionally brought a wide range of athletes from all across Europe, particularly large in numbers of Polish and Scandinavian athletes. The big winner, however (and for the second consecutive time) was Checkmat– a team deeply rooted in the the famous English city, particularly East London.
Checkmat had the support of one of its biggest international stars, Jackson Sousa, who we hadn't seen in action this year. Jackson is currently stationed in London and decided to compete, possibly using the London International Open as a tune-up for the upcoming UAEJJF Grand Slam – also taking place in LDN. "Jack" submitted all his matches on the way to a double gold (weight and the open weight), closing out the absolute with team mate Adam Wardzinski.
Although this year's LDN Winter Open didn't have as many athletes as in previous years, it did showcase a few rising stars of this sport, including Carlson Gracie brown belt River Dillon who won heavyweight and absolute, as well as purple belt hot prospect Jonata Gomes of Checkmat.The student of Ricardo Vieira came to London on fire, taking both the featherweight division and the absolute.
FULL RESULTS:
BLACK / Adult / Male / Light-Feather
1 – Adam Adshead – Combat Base UK
2 – Baruc Martin Barrios – BMB Norwich BJJ Team
3 – Enrique de Jesus Villasenor Sarvide – CheckMat
3 – Romulo Godoy De Carvalho – Ribeiro Jiu-Jitsu International
BLACK / Adult / Male / Feather
1 – Lucas de Souza Dantas – Nova União
2 – Abdelkarim Zaid Abdelkarim Alrashid – CheckMat
BLACK / Adult / Male / Light
1 – Ross Nicholls – Roger Gracie Academy
2 – Oliver Johnathon Lovell – Gracie Barra
BLACK / Adult / Male / Middle
1 – Ygor Machado Dantas – UAE Jiu-jitsu Team
2 – Pedro Henrique Weiss Bessa – 99 Nine Nine JJ – International
3 – Oliver Leys Geddes – Roger Gracie Academy
3 – Vinicius de Castro Nascimento – Mandala Jiu-Jitsu School
BLACK / Adult / Male / Medium-Heavy
1 – Santeri Lilius – Gracie Barra
BLACK / Adult / Male / Super-Heavy
1 – Adam Wardzinski – CheckMat
2 – Lucio Furtado Rodrigues – Gracie Barra
BLACK / Adult / Male / Ultra-Heavy
1 – Jackson Sousa dos Santos – CheckMat
2 – Jefté Marques Portes – Gracie Barra
BLACK / Adult / Male / Open Class
1 – Adam Wardzinski – CheckMat
2 – Jackson Sousa dos Santos – CheckMat
3 – Santeri Lilius – Gracie Barra
3 – Vinicius de Castro Nascimento – Mandala Jiu-Jitsu School
BLACK / Adult / Female / Feather
1 – Vanessa English – Gracie Barra
2 – Yasmine Clarisa Wilson – Roger Gracie Academy
BLACK / Adult / Female / Medium-Heavy
1 – Leoni Munslow – New School BJJ
2 – Natali Amaru Salinas Orive – Academia 360 Argentina
BLACK / Adult / Female / Super-Heavy
1 – Tayane Porfírio de Araújo – Alliance RJ
BLACK / Adult / Female / Open Class
1 – Tayane Porfírio de Araújo – Alliance RJ
2 – Vanessa English – Gracie Barra
3 – Natali Amaru Salinas Orive – Academia 360 Argentina