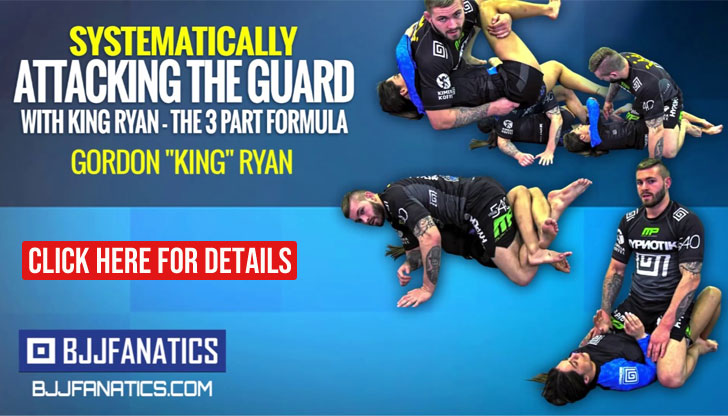 MARCH 6, 2017 – The Eddie Bravo Invitational (EBI) 11 has just taken place, the event that crowned the promotion's new welterweight (170lbs / 77kg) division champion, and which many had called one of the very best cards ever by EBI.
The event did not disappoint its grappling fansbase who, for the most part, witnessed a fast paced event with plenty of action, submissions attempts, awe inspiring escapes and event takedowns. One of the best matches of the night was that between Dan Borovic and Kyle Griffin. A backwards and forwards war that will be worth a revisit at UFC Fightpass in the near future.
Arguably the most impressive performance of the night, in our opinion, went to the recently promoted Aussie black belt Craig Jones who had two of the biggest upsets on the show. His first round submission victory over Eddie Bravo black belt Nathan Orchard, and his quarter final win over Darragh O'Conaill. Craig's run was stopped by Vagner Rocha in the semi finals by overtime (fastest escape), but this was an eye opening performance and we hope to see more of this young man in the future.
The favourite to win the show, Gordon Ryan, who on paper had the easier road to success with one purple and a brown belt on his first two matches, indeed strolled through his 1st matches, hardly breaking a sweat. Against Marcel Goncalves we got a glimpse of Ryan's true talent when facing a real veteran of the sport. There the DDS athlete showed composure, and tremendous offensive power by sweeping, mounting, taking the back and submitting Roberto Abreu's black belt.
In the final match Gordon Ryan met Marcel's team partner Vagner Rocha. Another solid veteran easily disposed by Gordon, who was in full control of the match from the very first minute.
Full results for each bracket of the Eddie Bravo Invitational, welterweight tournament (170lbs).
ROUND 1
Gordon Ryan defeated Jean Paul Lebosnoyani by way of RNC
Chris McKarski advanced as Dustin Akbari suffered a rib injury while attempting to apply a kimura
Marcel Goncalves defeated Oliver Taza in overtime (fastest escape)
Dan Borovic defeated Kyle Griffin by way of mounted triangle/kimura
Sergio Ardila defeated Richie Martinez by way of straight ankle lock
Vagner Rocha defeated Joe Baize in overtime (fastest submission)
Darragh O'Conaill defeated Jose Llanas in overtime (fastest submission)
Craig Jones defeated Nathan Orchard by way of inside heel hook
1/4 FINALS
Gordon Ryan defeated Chris McKarski by way of arm in guillotine
Marcel Goncalves defeated Dan Borovic in overtime (fastest escape)
Vagner Rocha defeated Sergio Ardila by way of palm-to-palm choke
Craig Jones defeated Darragh O'Conaill by way of kneebar
SEMI FINAL
Gordon Ryan defeated Marcel Goncalves by way of cross face choke from the back
Vagner Rocha defeated Craig Jones in overtime (fastest escape)

FINAL
Gordon Ryan defeated Vagner Rocha by way of RNC

Chad George defeated JM Holland with a darce choke
Nick Honstein defeated Sheridan Moran in overtime
Nick Honstein defeated Chad George with the twister