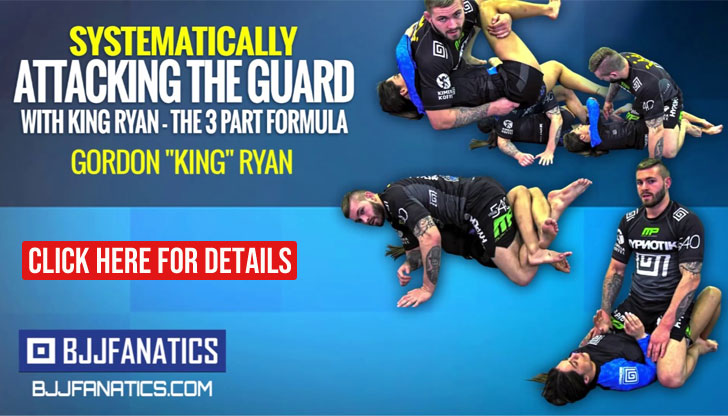 Many may argue that California is the current Mecca of jiu jitsu, though judging by the 2016's IBJJF World Championship results, this myth may be easily debunked. California produced zero (0) black belt world champs, against the 9 that were designed by São Paulo's grappling circuit.
Being the home of teams such as Alliance, G13, Guigo Jiu Jitsu, Barbosa (B9), New School Brotherhood, PSLPB Cicero Costha, to name a few, this state long deserved an IBJJF BJJ Pro. On the 2nd and 3rd of July 2016, Sao Paulo got it!
THE PURPLE BELTS
In the purple belt, Guigo Jiu Jitsu's Eduardo Lopes (A.K.A. Duzão) made his debut. After winning everything there was to win as a blue belt, Lopes proved to be ready for the next level by championing his division and the heavy-absolute: 6 matches and 5 submissions.
In the lower weights we saw plenty of interesting battles between local and Rio de Janeiro's athletes, who covered the distance for a chance to earn IBJJF gold. Tough to point out one big winner as there were plenty of tough matches, though Natan Chueng (Checkmat) and Gustavo Maron (Alliance) looked particularly impressive.
THE BROWN BELTS
The the brown belt divisions were stacked with talent, but three of the sport's top competitors proved to be (yet again) a few steps ahead of their rivals. They were Caio Terra's Rudson Mateus and Alliance's Isaque Bahisense in the heavier weight divisions and Hugo Marques of Soul Fighters in the lightweights.
Mateus won the 88kg division and the heavy-open weight, while Isaque placed 2nd in the absolute and 1st as a super-heavyweight (3 weight classes above his natural weight-class). Hugo Marques won both the light and lightweight absolute on his side with eye opening performances.
THE BLACK BELTS
The male black belts showed up in good numbers with some of the top competitors of turning up for some epic battles; their female counterparts, however, failed to show up with only 4 competitors on the brackets (2 at medium heavy and 2 at heavy). A disappointing turn-out to say the least.
FEATHERWEIGHT CHAMPION: Isaque Paiva (Saikoo JJ)
Isaque proved why he is regarded as one of the top featherweights in the world today, submitting his way through to the final. A very impressive performance.
MIDDLEWEIGHT CHAMPION: Gabriel Rollo (Checkmat)
The middleweight division brought out many tough competitors, some of the sport's bigger names such as Luan Carvalho, Stefano Correa, Diego "Gaviao" Vivaldo or Caio Almeida. Rollo dismissed the toughness of this weight class with ease, putting on clinic after clinic on his way to victory.
HEAVYWEIGHT CHAMPION: Erberth Santos (Ryan Gracie JJ)
One of the smallest divisions on the card, Santos went straight to the final after two WO wins. In the final he met the up and coming star Ruan Oliveira, finishing the young black belt with a flying triangle.
ULTRA-HEAVYWEIGHT CHAMPION: Rodrigo Ribeiro (G13)
A division teeming with talent gave way to Rodrigo Ribeiro. The Roberto Godoi student, passed through each contestant with a great display of technique, from top and bottom, stealing the gold medal from Igor Schneider with a beautiful omoplata finish.
FEMALE CHAMPIONS
MEDIUM HEAVYWEIGHT: Bia Mesquita (Gracie Humaita)
SUPER-HEAVYWEIGHT: Talita Nogueira (Ns Brotherhood)