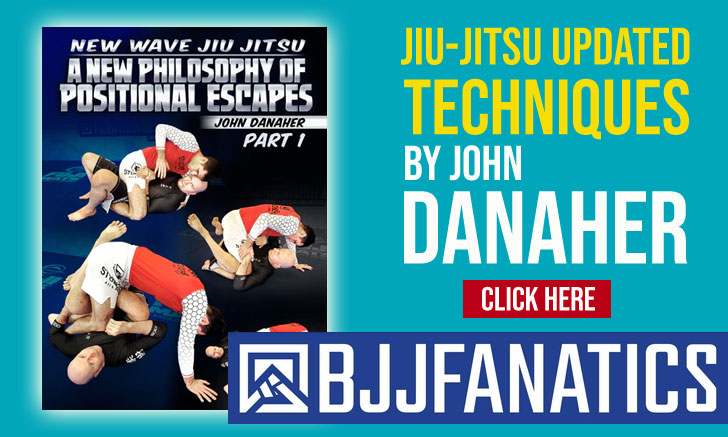 MARCH 23, 2019, Bren Center – Irvine California housed another big event of the International Brazilian Jiu-Jitsu Federation (IBJJF), the 3rd day overall, and the first where we got to see the adult black belt division in action. Below is a run-down of the ABSOLUTE DIVISION, to check how the standard weight classes went, please check here.
As per usual, the open weight class was on a league of its own in terms of match-ups, always interesting, these generated quite a few intriguing clashes. From those bouts, we would like to single out the Leandro Lo vs Gustavo Batista. Batista, also known as Braguinha, was one of Lo's most dedicated students up until his recent team shift to Atos. A bit of uncertainty surrounded this match, as we were unclear if there would be any hard feelings taken to the mat due to the break-up, but the athletes showed true professionalism in a clean victory for Leandro by 2 points.
On the other side of the brackets was Lucas Barbosa, also known as the Hulk, who did the best "Hulk Smash" version of himself, submitting nearly everyone on his way through to the final with his traditional pressure passing method. Barbosa will meet Leandro Lo in the final of the absolute division, a match we have never seen in the past, as these two had curiously never met in their combined match record of well over 400 bouts as black belts.
On the female division, Gabi Garcia proved her game is still on point, demolishing the open weight division with relative ease. Garcia will meet Nathiely de Jesus in another unprecedented match-up.
Men's Open Weight Division Results
ROUND 1
Devhonte Johnson def. Orlando Andavi by Choke from back
Chad Hardy def. Melor Strura by 2×0
ROUND 2
Leandro Lo def. Devhonte Johnson by 2×0
Gustavo Batista def. Charles McGuire by Arm in ezekiel
Rudson Mateus def. Max Gimenis by 0x0 pts, 1×0 adv
Lucas Barbosa def. Chad Hardy by Katagatame
Fellipe Andrew def. Daniel Speirn by Katagatame
Mahamed Aly def. Fernando Reis by Cross choke
Gutemberg Pereira def. Hugo Leonardo by Bow and arrow
QUARTER FINALS
Lucas Barbosa def. Fellipe Andrew by Arm in ezekiel
Gutemberg Pereira def. Mahamed Aly by 4×2
Leandro Lo def. Rudson Mateus by decision, 0x0 pts
Gustavo Batista def. Francisco Iturralde by RNC
SEMI FINALS
Leandro Lo def. Gustavo Batista by 2×0
Lucas Barbosa def. Gutemberg Pereira by 0x0 pts, 1×0 adv
Women's Open Weight Division Results
ROUND 1
Bianca Basilio def. Amanda Alequin
Carina Santi def. Claire France
Alison Trembley def. Hillary Vanornum
Gabrielle Garcia def. Jessica Flowers
Ana Carolina Vieira def. Gabriela Fechter
Maria Malujasiak def. Larissa Campos
QUARTER FINALS
Gabrielle Garcia def. Ana Carolina Vieira
Luiza Monteiro def. Maria Malujasiak
Nathiely de Jesus def. Alison Trembley
Bianca Basilio def. Carina Santi (No Match)
SEMI FINALS
Nathiely de Jesus def. Bianca Basilio
Gabrielle Garcia def. Luiza Monteiro