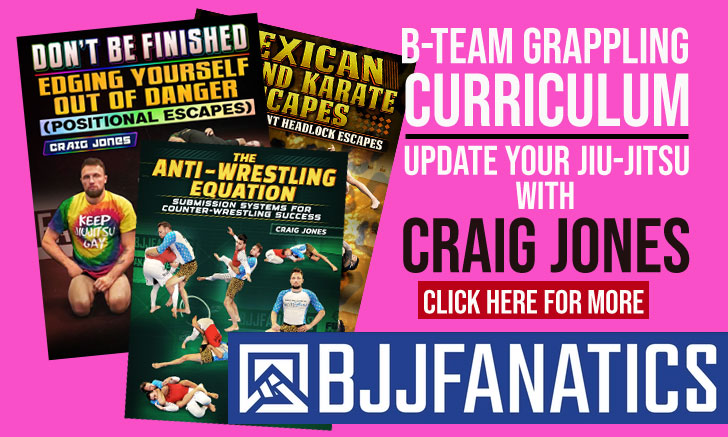 MARCH 23, 2019, Bren Center – Irvine California housed another big event of the International Brazilian Jiu-Jitsu Federation (IBJJF), the 3rd day overall, and the first where we got to see the adult black belt division in action. Below is a run-down on how the action took place in each weight class of the adult black belt division, as we advance for tomorrow's final day.
NOTE: For open weight class report, please click here.
Male Weight Classes Results

ROOSTER ¼ FINALS
Traditionally one of the smaller divisions of the tournament, less than a handful of matches took place today, to establish the final 8 players of the event. Out of these matches, a special reference to Livio "Galinho" who defeated the well respected Kristian Woodmansee by choke, and conquered his place on the quarter-finals list. Livio is a very recent black belt and is set to face another rising star of this weight class in Hiago Gama, next.

Nobuhiro Sawada (Tri-Force) vs Mikey Musumeci (CTA)
Cleber Sousa (Almeida JJ) vs Carlos Alberto Oliveira (GFT)
Livio Ribeiro (Ares) vs Hiago Gama (Alliance)
David Herrera (Soul Fighters) vs Koji Shibamoto (Tri-Force)

LIGHT FEATHER ¼ FINALS
Much like the roosters, there wasn't a whole lot happening in the light feather division, but the matches that did take place were real barn-burners. One of the big surprises of the day came from the hands and feet of Alex Sodré, the rising Nova União star who has been a black belt for less than 1 year and is already taking out big names of the sport. Today's "victim" was Lucas Pinheiro, a former Pan American silver medal, and one of the toughest competitors in the world. Sodré submitted Pinheiro with his trademark armbar from 50/50.

Alex Sodré (NU) vs Fernando Soares (GFT)
Shimon Kagiyama (DLR) vs João Miyao (PSLPB)
Alexis Alduncin (Renzo Gracie) vs Hiago George (PSLPB)
Rene Lopez (CTA) vs Paulo Miyao (PSLPB)

FEATHER ¼ FINALS
One of the best divisions on the Pans this year, the featherweights put on a real show, with plenty of submissions and interesting match-ups, but all have been overshadowed by Matheus Gabriel's performance. The Checkmat standout submitted one of his foes today, and one of the tournament's favorites in Kennedy Maciel by armbar, a lock Maciel tried his hardest to escape, and likely broke his arm from his effort. A gnarly exchange between these two warriors.

Jamil Hill-Taylor (TLI) vs Thiago Macedo (R. Pinheiro)
Isaac Doederlein (Alliance) vs João Mendes (Atos)
Leonardo Saggioro (BTT) vs Matheus Gabriel (Checkmat)
Rafael Mansur (Atos) vs Samir Chantre (Ares)


LIGHT ¼ FINALS
Tough matches all-round today in the 'Peso Leve' class, the only athlete who went through without competing was Francisco Iturralde, who met his good friend Johnny Tama on the ⅛ finals. Tama forfeited to Iturralde after he himself submitted his first opponent.

Aussie guard player, Levi Jones, looked on fire against John Combs – who had been outstanding during the previous rounds. Another big name of the lightweights, Renato Canuto was his usual self, putting on a masterclass of superior movement and timing on his way to tomorrow's show. Breno Bittencourt, Osvaldo Moizinho and Alexandre Molinaro were all forced to work very hard to advance through.

Levi Jones-Leary (Unity) vs Breno Bittencourt (Ares)
Gabriel Rollo (Checkmat) vs Francisco Iturralde (Clark Gracie)
Osvaldo Moizinho (Ares) vs Alexandre Molinaro (Carlson Gracie)
Renato Canuto (Checkmat) vs Athos Miranda (Alliance)

MIDDLE ¼ FINALS
Isaque Bahiense had an absolute war with Dante Leon, coming out on top with a 4×2 scoreboard in his favor, but the men of the hour were Chad Hardy, Manuel Ribamar and Alexandre "Robinho", who left the arena in awe with their performances.

Tennessee based competitor, Chad Hardy had two veterans of the game ahead of him, the extremely competent Ygor Dantas (Checkmat) and Lucas Valle (InFight). The "market value" of these two athletes did nothing to shake Chad's confidence, who submitted both today.

Claudio Calasans' top student Alexandre Jesus came in, in top form. Only recently promoted to black belt, this is "Robinho's" first major tournament, and so far he has looked very impressive, steamrolling through two very experienced competitors, namely Vinicius Garcia (former black belt European champion) and Lucas Rocha.

Finally a special mention to Manuel Ribamar. We have mentioned before, how well he has looked over the past few months, but he keeps impressing us more. Today "Riba" added another big feather to his cap by submitting ADCC and Worlds champ Claudio Calasans by armbar from his (now) famous lapel guard set-up. Outstanding.

Felipe Cesar (Unity) vs Isaque Bahiense (Alliance)
Chad Hardy (Nashville MMA) vs Michael Liera (Atos)
Manuel Ribamar (R. Pinheiro) vs Jaime Canuto (GFT)
Alexandre Jesus (Calasans JJ) vs Otavio Sousa (GB)

MEDIUM-HEAVY ¼ FINALS
All the major players of this weight class advanced with a degree of ease, exception made to Rudson Mateus who had a real war with Nisar Loynab on the first round of this division. Tomorrow this should be a very fun division to follow.

Lucas Barbosa (Atos) vs Tarsis Humphreys (Alliance)
Murilo Santana (Unity) vs Matheus Diniz (Alliance)
Gustavo Batista (Ares) vs Ruan Oliveira (Soul Fighters)
Rudson Mateus (CTA) vs Matheus Spirandelli (Alliance)

HEAVY ¼ FINALS
A small division this year with not too many matches to report. "Tex" Johnson was as wild as ever, submitting his first of the day quickly as did the "Tractor" that is Vinicius Gazola.

Leandro Lo (NsB) vs Vinicius Gazola (Alliance)
Adam Wardzinski (Checkmat) vs Fellipe Trovo (GB)
Aaron Johnson (Unity) vs Patrick Gaudio (GFT)
Arnaldo Maidana (Checkmat) vs Kaynan Duarte (Atos)

SUPER-HEAVY ¼ FINALS
Fantastic to see former world champion Leo Nogueira back on the big stage. Dominant performances by Gutemberg and Fernando Reis, with James Puopolo maintaining his very high submission rate for tomorrow.

James Puopolo (RJJ) vs Tanner Rice (Soul Fighters)
Leonardo Nogueira (Alliance) vs Mahamed Aly (TLI)
Gutemberg Pereira (GFT) vs Helton Jose (Atos)
Fernando Reis (Alliance) vs Fellipe Andrew (Zenith)

ULTRA-HEAVY ¼ FINALS
No matches to report on the "pesadissimo". All matches occur tomorrow.

Gustavo Elias (RJJ) vs Guilherme Augusto (Alliance)
Dany Gerard (Atos) vs Max Gimenis (GFT)
Antonio Braga Neto (Gordo JJ) vs Pedro Agrizzi (Soul Fighters)
Ricardo Evangelista (GFT) advances to semi-finals

Female Weight Classes Results
Due to the smaller numbers of athletes, the female divisions have already defined their finals. The big names to keep in mind from today were the two Gabi's: Gabrielle McComb at lightweight and Gabrielle Garcia at super-heavy, who were dominant in their victories.

One could say the return of Gabi Garcia to the gi circuit is one of the bigger news of this year's Pans, and Garcia once again rose up to the challenge and made it to the final day.

Another special note to Nicole Sullivan of Atos Jiu-Jitsu, San Diego. We had heard of how hard this athlete works on the mats, and that hard work certainly seems to be paying off as she submitted one of the toughest competitors in her weight class, Jena Bishop. Sullivan will face McComb tomorrow in what should be an absolute barn burner, a real clash of styles in body shape and grappling approach. Stay tuned for that one.

ROOSTER FINAL
Serena Gabrielli (Flow) vs Mayssa Bastos (GFT)

LIGHT FEATHER FINAL

Amanda Monteiro (GFT) vs Talita Alencar (CTA)

FEATHER FINAL

Karen Antunes (Checkmat) vs Ffion Davies (ECJJA)

LIGHT FINAL

Gabi McComb (GH) vs Nikki Sullivan (Atos)

MIDDLE FINAL
Laura Hallock (GFT) vs Ana Carolina Vieira (GFT)

MEDIUM-HEAVY FINAL

Monique Elias (Alliance) vs Luiza Monteiro (Atos)

HEAVY ¼ FINALS

Nathiely de Jesus (R. Pinheiro) vs Talita Nogueira (NsB)

SUPER-HEAVY ¼ FINALS

Gabi Garcia (Alliance) vs Carina Santi (G13)