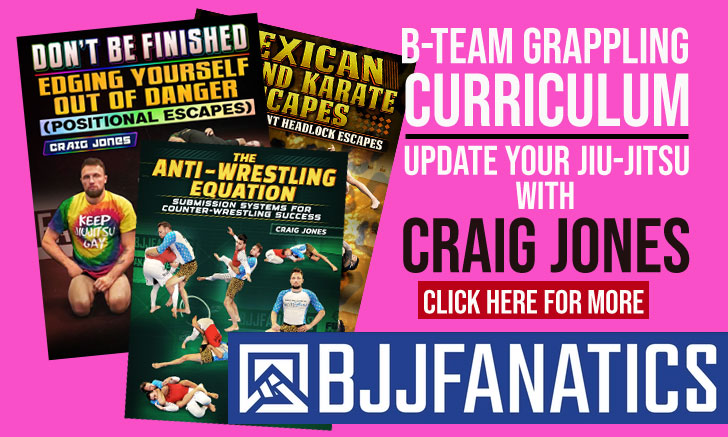 AUGUST 17, 2018 NEW YORK saw the much anticipated Kasai Pro 3, a professional grappling event that gathered some of the top jiu jitsu competitors from around the globe. With an all-star cast supported by an interesting no-gi tournament for the promotion's 170 lbs belt, the show's "Cherry on Top" was that of the super-fight between Australia's grappling star Craig Jones and the controversial Rousimar Palhares, AKA Toquinho.
Although supported by the huge interest that surrounded the Jones v. Toquinho, the proceedings started out on the wrong foot with Rousimar missing the agreed weight by a laughable 28 lbs. The weight difference did not shake Craig's confidence, who accepted the match, though it was not the exciting clash fans had hoped for due to Palhares' stalling tactics, which, in the end, cost him the victory.
In the other main super-fights on the card, Brooklyn's own Jon Calestine defeated Gianni Grippo in one of the best matches of the night. Grippo dominated the distance and the tempo of the encounter, though Jon got closer to the submission with some dangerous leg knot/saddle attacks which earned him the judges nod in the end. Calestine remains undefeated at black belt after the encounter. On the other main super-fight, Gilbert Burns (who also missed weight) out powered AJ Agazarm in a match that was spent mainly on the feet.
At the Kasai Pro 3 170 lbs (welterweight) tournament, the current KASAI lightweight champion Renato Canuto cemented his stance as one of jiu jitsu's most prominent showmen by becoming a two division champ for the NYC promotion. after an acrobatic and spectacular win over Jason Rau, Renato had tough matches against PJ Barch and Victor Silverio, then meeting Vagner Rocha in the final, whom he beat on penalties. The final showed Rocha pushing the boundaries of grapplings rules by repeatedly slapping Canuto – likely attempting to force the 22-year-old to lose his composure. These borderline slaps ended up costing him the match as the referee was forced to intervene and award a match-winning penalty to Rocha.
Below are the full results of Kasai Pro 3.
Round 1
– PJ Barch def Victor Silverio via points 2×0
– Renato Canuto def Jason Rau via points 11×0
– Vagner Rocha def Masahiro Iwasaki via heel hook
– Matheus Lutes def Marcin Held via points 10×0
Round 2
– Jason Rau def Victor Silverio via inside heel hook
– Renato Canuto def PJ Barch 1×0
– Masahiro Iwasaki def Marcin Held via points 3×0
– Vagner Rocha drew with Matheus Lutes
Round 3
– Victor Silverio drew with Renato Canuto
– Jason Rau def PJ Barch via points 10×3
– Matheus Lutes def Masahiro Iwasaki via points 2×1
– Vagner Rocha def Marcin Held via wristlock
Final
– Renato Canuto def Vagner Rocha by penalties 1×2 (1×1 pts)
Third Place Match
– Matheus Lutes def Jason Rau via points 3×0
– Craig Jones def Rousimar Palhares via penalties
– Gilbert Burns def AJ Agazarm via ref. decision
– Jon Calestine def Gianni Grippo via ref. decision
– Silvio Duran def. Edu Gonçalves via botinha