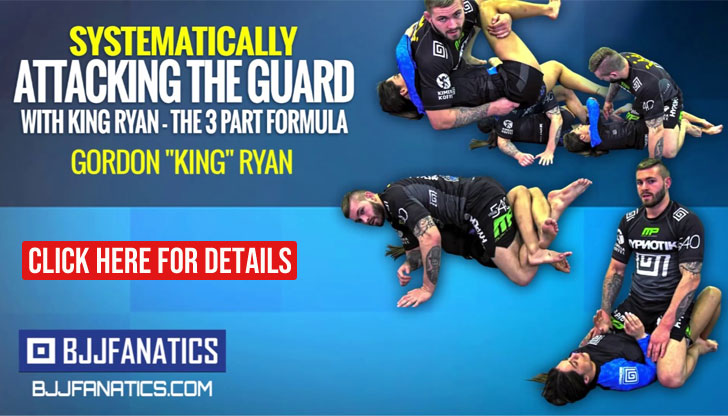 The prodigal son returns to jiu jitsu! The 2015 edition of the World Professional Jiu Jitsu Championship in Abu Dhabi marked the return of the 3 time open weight world champion, Marcus "Buchecha" Almeida to the sport, and what a return it was. Buchecha put on a show, submitting all opponents on his way to the final against his former team mate Alexander Trans, and although the win came by the way of double leg takedown (2 points), Marcus was extremely entertaining throughout the match, not caring for points, always hunting for the submission in crowd pleasing fashion.
The tournament had many exciting moments, the most famous woman in jiu jitsu, Gabi Garcia, showed up in tremendous shape, incredibly slim and faster than usual, making better use of her top game to dominate her weight division once again.
The World Pro Championship did not go without surprises. Joao Miyao, one of the favorites to win the competition lost in his first round against Gilson Nunes, winner of the Natal trials in Brazil. Another favorite was Keenan Cornelius, Keenan started very well, winning by two points against a very game William Dias, then submitting the always game Victor Silverio and putting 7 points on the scoreboard against Clark Gracie. He would lose a tough referee decision to Victor Estima who had a fantastic tournament.
For the open weight results click here.
Below are the results of the tournament:
BLACK BELT ADULT: Over 95KG, male
Final: Marcus Almeida (2) x Alexander Trans (0)
Champion's run:
Semi Final: Ricardo Evangelista (won by Guillotine)
¼ Final: Rodrigo Pereira (won by choke from the back)
BLACK BELT ADULT: Under 95KG, male
Final: Felipe Pena (8) x Jackson Sousa (2)
Champion's run:
BLACK BELT ADULT: Under 85KG, male
Final: Leandro Lo (0 pts, 2 advantages) x Victor Estima (0 pts, 0 advantages)
Champion's run:
Semi Final: AJ Sousa (by points)
¼ Final: Felipe "Sagat" (Toe Hold)
⅛ Final: Igor Basílio (Cross Choke)
Round 1: Max Carvalho (6×0)
BLACK BELT ADULT: Under 75KG, male
Final: Lucas Lepri (Choke from the back) x Gabriel Rollo
Champion's run:
BLACK BELT ADULT: Under 65KG, male
Final: Gianni Grippo (1 advantage) x Isaque Paiva
BLACK BELT ADULT: Over 75KG, female
Final: Gabi Garcia (pts 0, advantages 3) vs Vanessa Oliveira (Pts 0, advantages 0)
BLACK BELT ADULT: Under 75KG, female
Final: Monique Elias (Pts 0, 1 advantage – Ref. decision) x Ana Laura Cordeiro (Pts 0, 1 advantage)
BLACK BELT ADULT: Under 65KG, female
Final: Bia Mesquita (armbar) x Jessica Cristina
BLACK BELT ADULT: Under 55KG, female
Final: Mackenzie Dern (2) x Michelle Nicolini (0)