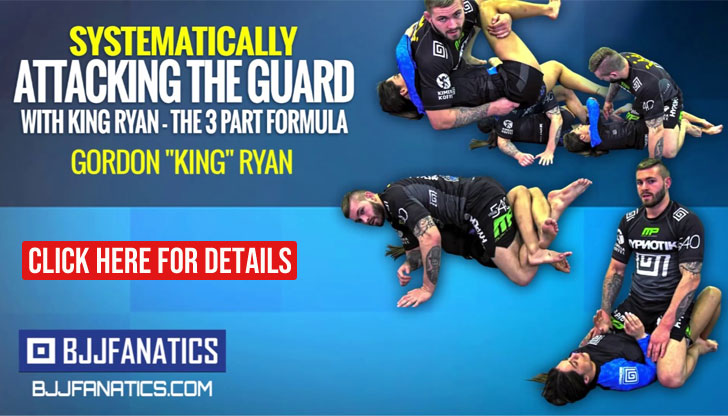 SEPTEMBER 23, 2018, CALIFORNIA was home to one of grappling's newest big events, the King Of Mats (KOM), a production of the United Arab Emirates Jiu Jitsu Federation (UAEJJF), which is now included as part of the media aparatus that is the UAEJJF Grand Slam Tour.
The big prize money of the KOM is generating the interest of the sport's big names, many of whom were invited to this "invitation only" grand prix style event.
In a group style affair, where the category winner and runner-up got to advance to the semifinals; stalling was the law to which the overwhelming majority of athletes abided by. Maybe feeling the length of the tournament (competitors needed to go through 7 matches to win the event), the competitors chose to adopt the strategy of scoring early, and without exposing too much, to then hold on with zero urgencies to do much else. This is the same trend we have seen in 6 minute matches over the years, one that was also seen throughout the ACBJJ pro events, which in the end killed the promotion's willingness to carry on with their jiu jitsu project. Although some of the blame for this could be handed to the refereeing body, for not forcing the athletes to push the action, competitors should also be warned that not working towards making BJJ a spectator friendly sport will only stifle future professional events, and, in the medium run, kill the revenue athletes would make from this sport's pro-leagues. It is short-sighted to think otherwise.
Below are the full results for the UAEJJF King of Mats Heavyweight Tournament.
GROUP A
Ricardo Evangelista def. Tanner Rice by Toe hold
Adam Wardzinski def. Gabriel Arges by 2 x 0
Gutemberg Pereira def. Ricardo Evangelista by 4 x 0
Gabriel Arges def. Tanner Rice by 4 x 0
Adam Wardzinski def. Gutemberg Pereira by 2 x 0
Ricardo Evangelista def. Gabriel Arges by 2 x 0
Adam Wardzinski def. Tanner Rice by 2 x 0
Gutemberg Pereira def. Gabriel Arges by advantages
Gutemberg Pereira def. Tanner Rice by advantages
Ricardo Evangelista def. Adam Wardzinski by advantages
GROUP B
Erberth Santos def. Gerard Labinski by 2 x 0
Jackson Sousa def. Alexandre Ceconi by 4 x 0
Erberth Santos def. Rudson Mateus by Toe hold
Jackson Sousa def. Gerard Labinski by 2 x 0
Rudson Mateus def. Alexandre Ceconi via Armlock
Erberth Santos def. Jackson Sousa by advantage
Gerard Labinski def. Alexandre Ceconi by 2 x 0
Jackson Sousa def. Rudson Mateus by 2 x 0
Erberth Santos def. Alexandre Ceconi via Wristlock
Rudson Mateus x Gerard Labinski (WO due to injury by Mateus)
SEMIFINALS
Jackson Sousa def. Ricardo Evangelista by 2 x 0
Erberth Santos advanced by WO over Pereira due to injury
FINAL
Erberth Santos def. Jackson Sousa by referee decision