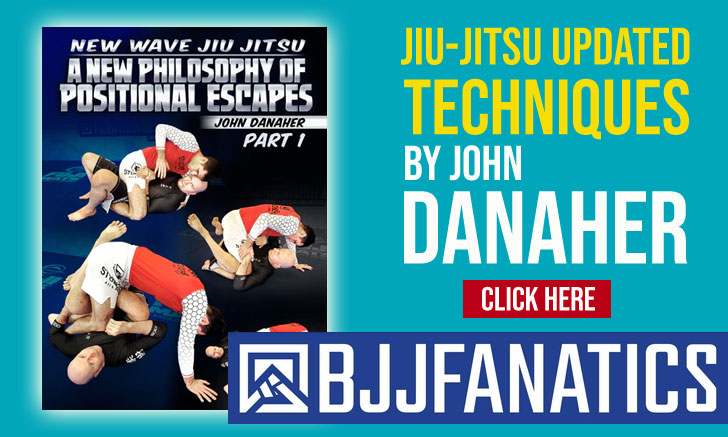 Going on their 3rd event in a little over 3 months, the ACBJJ promotion does not show any signs of slowing down as you can assess by the stacked card we have ahead of ourselves on April 14 in Almaty, Kazakhstan.
Returning to Eastern Europe, where ACB originated, the jiu jitsu and mixed martial arts (MMA) organization is gathering some of our sport's top competitors in a group of elite level grappling superfights. The show will end with 3 earth shaking clashes between the upper echelon of the professional league, the 60, 65 and 95 kilogram title matches. More on the card below:
GABRIEL LUCAS vs MARCOS OLIVEIRA 95+KG
Although both athletes have had unlucky streaks in the ACBJJ professional league, this will undoubtedly be a clash of titans. Lucas and Oliveira are among the ultra-heavyweight elite, with Gabriel being a former IBJJF World Champion and Marcos "Santa Cruz" a highly accomplished judoka and UAEJJF World Pro champion.
Considering these are UH competitors, logic would dictate a long drawn out stand-up battle. Likely this will not be the case, reason being Oliveira had an olympic level judo pedigree which may force Lucas to pull guard.
RODNEI BARBOSA vs RAFAEL FREITAS 60KG
We would place this match as a strong candidate to Fight of the Night. Two athletes with crowd pleasing games and highly motivated to get a win going in the promotion's professional league.
Barbosa is coming in after winning the ACB World Championship (the organization's amateur tournament) which won Rodnei his pro contract. Younger and hungry to make his mark in this sport, Rodnei will be facing the veteran Baratoplata master – Rafael Freitas.
RODRIGO CAPORAL vs MICHAEL LANGHI 75KG
After 3 straight losses in ACB's jiu jitsu league, Rodrigo Caporal will be trying his hardest to stay relevant in the lightweight division. Ahead of him will be a legendary grappler – 4x IBJJF world champion Michael Langhi.
Caporal and Langhi are on opposite spectrums in ACB's lightweight division, with the very exquisite guard player Michael Langhi coming from a strong performance against former #1 ranked lightweight Marcio Andre and Caporal coming in with a losing streak.
MUHAMMAD KERIMOV vs VICTOR HONORIO 95+KG
A clash of titans, the Russia's intimidating Kerimov against the well ranked Honorio. The favoritism should be with the more accomplished Brazilian, who is tough to takedown, agile and very powerful. All assets Muhammad does possess, though (so far shown) to a lesser extent.
But make no mistake, this will not be a walk in the park for Honorio. Whoever gets his opponent to the ground will take this one.
KIM TERRA vs NICOLLAS WELKER 65KG
Good match between two exciting featherweights who are currently holding the rank of gatekeepers in ACB's 65 kilogram gi division.
Kim is a former no-gi grand prix finalist in the Russian promotion, but has not managed to maintain the same level of success with the kimono. He will be hoping to rebound against Alliance's Welker.
ISAQUE BAHIENSE vs CLAUDIO CALASANS 85KG
Another stark contrast of styles here between Alliance's most recent posterboy – Bahiense, a super dynamic guard passer versus the veteran, highly calculated and slow cooked game of Calasans.
The duality in this clash surpasses that of Gung-Ho vs calculated. It is also a duel between the young buck Isaque, who is arriving in Kazakhstan riding high on a 16 match winning streak, against the wounded old lion represented by Claudio. A man who has won 1 of his past 5 matches.
Calasans will have more tools at his disposal being a high level judoka and a very experienced guard player. He will know not to allow Bahiense to run wild, holding the Alliance athlete down is the key to score here while Isaque will have diametrically opposed strategy.
MOKU KAHAWAI vs ERBERTH SANTOS 95+KG
Previously set as a 95 kilogram challenger, Santos' recent struggles with weight have boosted him up a division – something that took effect at ACB 11 against Victor Honorio.
This match will see two completely opposite athletes in terms of momentum. The Hawaiian Moku is coming off a good performance at the IBJJF Pans earlier this month while Erberth's career has taken a dip over the past few months. This is a classic "torque vs horsepower" match, with Joseph Moku bringing the heavy muscle against the Brazilian's speed and agility.
JOSH HINGER vs ARNALDO MAIDANA 85KG
A re-match of last year's no-gi medium heavyweight final, one that went in Hinger's favor. Although smaller in size, Hinger will have the killer instinct, the speed and wrestling advantage. A substantial edge considering the athletes cannot pull guard during the 1st minute of each round without conceding points. expect the Californian to maintain his favoritism in this bout also.
PATRICK GAUDIO vs THIAGO SÁ 85KG
For the past few events we have successfully predicted the fight of the night in ACBJJ's cards. If we were in the betting business, this time we would put money down on this match between Gaudio and Sá earning FOTN honors.
Two extremely dynamic medium heavyweights, Patrick and Thiago have almost mirrored grappling styles. Gaudio being a powerful guard passer with serious wrestling skills and Sá the formidable guard player. Although it is unlikely that these two can finish each other in regulation, expect a fast paced match with a highlight reel of positional exchanges.
LUCAS BARBOSA vs JACKSON SOUSA 95KG
Fun match between the Hulk of Atos Jiu Jitsu against Checkmat's Jackson Sousa. This battle will likely be spent standing given that both athletes have good stand-up games and prefer the top position. Jackson is coming in fresh from his win at the UAEJJF Grand Slam against Barbosa's gold at the IBJJF Pans.
LUAN CARVALHO vs EDWIN NAJMI 75KG
Extremely important match-up for the lightweight division. Luan is the young star rising through the ranks of ACB with two straight wins while Najmi is the former champion who will be hoping to rebound from his last match – a sub par performance that cost him the belt.
Both grapplers here tend to use apply counter attacking tactics, so this match could end up being a battle of sitting games. However, considering how much each will want to take this one home, we might very witness something out of pattern.
MAHAMED ALY vs KEENAN CORNELIUS 95KG
Keenan's debut will be against the man he battled just two weekends prior to ACB, at the IBJJF Pans super-heavyweight final. A natural medium-heavyweight (88 kilograms/208 pounds), lapel wizard Cornelius will be the favorite against the larger yet more athletic Mahamed. Aly – who trains at the Lloyd Irvin Academy, will have a tall task at hand considering the result of their previous affair, however, the ACBJJ rules may completely change the dynamics of this match-up.
Regardless of how this goes, both competitors (although with opposing styles) play forward thinking jiu jitsu, and are a pleasure to watch every time, so you can expect a fun battle here.
ACB 12 Title Matches
The cherry on top of the cake in this ACB 12 line-up will certainly be the titles in dispute, 3 epic matches against very worthy challengers. Below is an explanation
of how those matches might develop.
SAMIR CHANTRE (Challenger) vs JOÃO MIYAO (Champ) >> 60KG TITLE
One of the most active light featherweights in jiu jitsu today, Samir Chantre will have a tall order against the champion Miyao – a man he has battled with unsuccessfully on two previous outings.
With the gi Miyao is riding high on a 27 match win streak and has looked unbeatable. Time will tell if the Ares Academy frontman will have made the necessary adjustments to beat the Paraná native.
OSVALDO MOIZINHO (Challenger) vs PAULO MIYAO (Champ) >> 65KG TITLE
One of the very first men to decipher the Miyao riddle a few years ago, Moizinho holds wins over both João and Paulo. An achievement in itself. Adding to this "Queixinho" had a positive performance at the IBJJF Pans and is coming in well warmed up for ACB's co-main event.
In front of Osvaldo will be Paulo Miyao, arguably the most talented light-featherweight in the world today. Miyao has been on a path of destruction in 2018, and will be looking to make Queixinho another one of his victims.
ADAM WARDZINSKI (Challenger) vs FELIPE PENA (Champ) >> 95KG TITLE
After a weak performance at the UAEJJF Grand Slam in London, Wardzinski is looking to rebound with a bang against one of the top heavyweights in the world today.
Current champion Pena is the likely favorite to retain his title, but expect Wardzinski to put on a serious test to Felipe's capabilities. Two similar styles with excellent guards and passing games, arguably with an edge in wrestling and strength to the Brazilian.
Regardless as to where this match ends, one thing is almost guaranteed. This will be a fun match to watch as none of these athletes knows how to be in a boring duel.