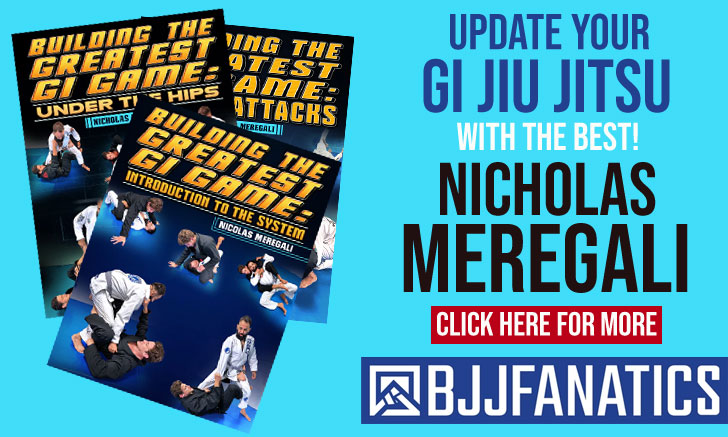 At one point in time, the IBJJF was the only tournament circuit worth investing in for jiu-jitsu athletes, but a lot has changed over the past 5 years. We are now seeing other organizations form their own exciting and thriving leagues and in them, their own stars are being developed. In that regard, no other promotion has been a more fruitful outsider than the Abi Dhabi Jiu-Jitsu Pro (AJP), an organization that has grown so much, it has produced substantially more events and developed a wider reach than the aforementioned IBJJF. This growth has come to create its own crop of outstanding talents such as Zayed Alkatheeri, Julia Alves, Catriel Rodrigues, to mention a few.
Among the top talents currently brewing on the AJP Tour is Maria Luisa Delahaye, a brown belt whose shown incredible potential by consistently conquering important tournaments in the mixed brown & black belt divisions, where she has beaten some big names of the sport. This includes former IBJJF adult black belt world champion Ana Schmitt, the very talented Atos team member Jaine Fragoso, DreamArt's Larissa Martins, to name a few.
This weekend (June 10, 2023) Delahaye will be making another attempt at gold in AJP's Grand Slam tournament in her hometown of Rio de Janeiro, an event she won back in 2021 as a purple belt with a 100% submission rate in 4 matches, and which she closed out with teammate Julia Alves last year.
Although Maria is a native of Rio de Janeiro, her jiu-jitsu career began in Saquarema, a coastal town Delahaye moved to when she was around 13 years old, famous for its clear water beaches and for the development of a few great grapplers such as Beatriz Mesquita and Jaime Canuto.
Delahaye started BJJ in her early to mid-teens but she was already an avid judo player by the time she arrived in Saquarema. In fact, it was only because there were no judo schools for kids in that area that Maria joined a jiu-jitsu class: "I was enjoying judo very much and planned to compete a lot when we moved [to Saquarema]. I got very upset with my parents when I found out there were no places to train near our new home, but my mom promised me jiu-jitsu was the same as judo, so I agreed to join the local school", said Maria about her initiation into the sport.
Maria started her BJJ journey at a local place but quickly joined Richard Neves & Renato "Perninha" Veras' workgroup at the Saquafit Academy, a satellite gym for GFTeam where Delahaye immediately felt at home. "I knew nothing of this gym's history" she explained of her first steps at Saquafit, "but I realized the room was tough and the training, visionary, geared for competition. Every kid was drilling and doing technical maneuvers, I felt at home from that first impression".
Coming into the sport, Maria Luisa was no stranger to a competitor's mindset, after all, she grew up among athletes. Her father was a professional futsal player, her mom also spent her life dedicated to sports, and her older sister finished her university degree in the United States on a soccer scholarship.
The struggles of training out of a smaller gym several miles removed from the biggest training rooms and competitive hubs in the country were felt, but the quality of work produced by Richard Neves and Renato Veras was undeniable. After an incredible job done with Jaime Canuto, these coaches have now three other hot prospects climbing through the ranks in Delahaye, Leonardo Neves, and Caio "Catatau" Carreira.
Even though she was progressing at a rapid pace, as she reached the purple belt level, Maria Luisa was advised by her coaches to visit GF Team's headquarters, and train regularly with the famous Cachanga crew in Rio de Janeiro's Meyer area, this upgrade helped shape her intentions of making a transition to professional jiu-jitsu:
"Uncle 'Ricky' [Neves] thought 'Leozinho' and I should go to Cachanga. Julio [GFT head coach] was super friendly and accepted us with open arms. Jaime [Canuto] and Perninha's son already trained there, so the adaptation was smooth", Maria told us of her early days at Meyer, when she alternated her schedule by training every other week in Rio de Janeiro.
She was still a juvenile athlete at the time, but being in Meyer felt different. "When I got there, training alongside legends like Thamires [Aquino], Baby [Ana Carolina Vieira], Mayssa [Bastos]. This was, like, a slap across the face. It made me think about jiu-jitsu as a profession. These women were traveling and earning money".
Although her long-term goals were clear from those first steps at GFT HQ, her parents never compromised with regard to her education, and currently, the 22-year-old athlete is working on a degree in physical education at one of her country's most prestigious universities (UFRJ). A path she follows in parallel with her jiu-jitsu career.
You will be seeing Maria Luisa Delahaye this weekend at the AJP Grand Slam, Rio de Janeiro, and most certainly many more times in the sport's top events.