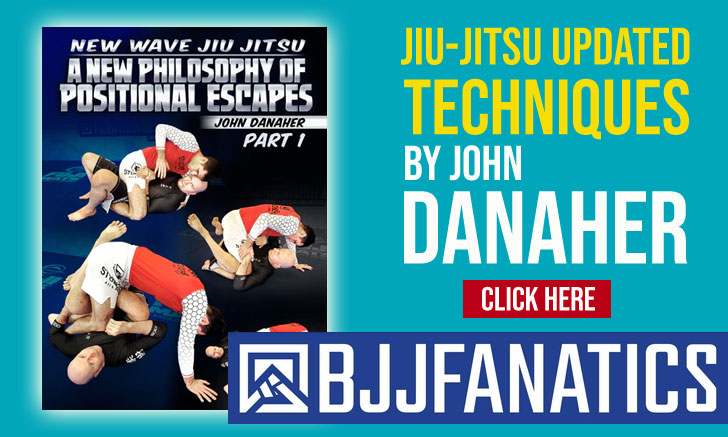 FEBRUARY 06, 2023, SANTA CATARINA, BRAZIL. This weekend marked the return of one of the top events on the Brazilian circuit the Campeonato Sul-Brasileiro (South Brazil Championship), an appetizer for the Nationals held by the CBJJ (the International Brazilian Jiu-Jitsu Federation's agent in Brazil). The tournament has a strong, 14 year, history in the sport and has raised awareness in the past to many of the emerging stars on the South American continent, including Henrique Cardoso (Ceconi), Vinicius Ferreira (Trator), Alex Sodré, Marcos Scooby, Erberth Santos, to name a few.
This weekend's South Brazilian tournament was no exception as the new blood clashed against seasoned veterans for another epic gathering for gi jiu-jitsu fans. Altogether, the championship featured 81 matches at the adult, black belt level, with 39 of those bouts ending in a submission (nearly 50%). Out of the seasoned veterans on deck, one of the most well-known was Patrick Gaudio a former European Open champion and Pan-American medalist, who has not been particularly successful over the past couple of years with his past 10 matches prior to the Sul Brasileiro bringing a mere 3 wins to his record. Competing once again on Brazilian soil, Patrick found his way to a gold medal once again, in a strong performance where he beat the highly rated Hygor Brito of Cicero Costha in the final of the super-heavyweight division.
At the forefront of the new faces of Brazil's black belt elite was Lucas "Foguinho" Tres, the student of Guto Campos, who dominated the middleweight division with an iron fist and 4 submissions in 4 matches. Luca showed nothing but forward pressure, and physical prowess in the obliteration of his peers.
Equally, fun to follow throughout the tournament was the highly underrated Dream Art athlete, Rafael Paganini. The São Paulo native had 6 matches in his double gold performance, submitting 5 of those matches and closing out the medium-heavyweight class with teammate Lucas Gualberto – another athlete who performed very well at the Sul-Brasileiro with a 100% submission rate.
Local talent, Wesley Possamai (The Match Champ) and Victoria Ulrich (Rillion Gracie) were also in peak shape in their outings this weekend, showing very aggressive and fun to follow, jiu-jitsu, and should be on the radar of grappling fans in their future endeavors. Guaranteed entertainment on the mats.
PLUMA / LIGHT FEATHERWEIGHT (MALE)
SEMI-FINALS:
– Anderson Delfino def. Rodrigo Sousa via choke from the back
– Welison Fernandes def. Igor Ribeiro via choke from the back
FINAL:
Anderson Delfino def. Welison Fernandes via 10×8
PENA / FEATHERWEIGHT (MALE)
SEMI-FINALS:
– Douglas Ramos def. Andrey Obawole via kimura
– Wesley Santos def. Bernardo Dib via 2×0
FINAL:
– Douglas Ramos def. Wesley Santos via botinha
LEVE / LIGHTWEIGHT (MALE)
SEMI-FINALS:
– Jose Victor def. Francis Quinn via decision (2×2 pts)
– Wesley Possamai def. Eduardo Jesus via Hashimoto choke
FINAL:
– Wesley Possamai def. Jose Victor via advantages (12×12 pts)
MIDDLEWEIGHT (MALE)
SEMI-FINALS:
– Andre Ygor def. Rhuan Duarte via Guillotine
– Lucas Tres def. Guilherme Fernandes via Toe hold
FINAL:
– Lucas Tres def. Andre Ygor via Choke from back
MEDIUM-HEAVYWEIGHT (MALE)
SEMI-FINALS:
– Rafael Paganini def. Reyson Neves via 2×0
– Lucas Gualberto def. Manoel Porto via botinha
FINAL:
– Lucas & Rafael closed out the division for team Dream Art.
HEAVYWEIGHT (MALE)
SEMI-FINALS:
– Marcus Ruiz def. Lucas Alves via kimura
– Mauricio Cardoso def. David Santos via 5×2
FINAL:
– Marcus Ruiz def. Mauricio Cardoso
SUPER-HEAVYWEIGHT (MALE)
SEMI-FINALS:
– Patrick Gaudio def. Elionai Braz via 4×0
– Hygor Brito def. Estevao Nogara via 2×0
FINAL:
– Patrick Gaudio def. Hygor Brito via 4×2
PESADISSÍMO / ULTRA-HEAVYWEIGHT (MALE)
SEMI-FINALS
– Juares Santos def. Jose Coqueiro via advantages (0x0 pts)
– Miguel Curi def. Leonardo Andrade via WO
FINAL:
– Miguel Curi def. Juares Santos via decision (0x0 pts)
ABSOLUTO / OPEN WEIGHT (MALE)
SEMI-FINALS:
– Rafael Paganini def. Marcus Ruiz via guillotine
– Hygor Brito def. Lucas Alves via botinha
FINAL:
– Rafael Paganini def. Hygor Brito
FEATHERWEIGHT (FEMALE)
SEMI-FINALS:
– Andreza Costa def. Edcleia Beira via 4×2
– Flavia Soares def. Dayane Souza via armbar
FINAL:
– Andreza Costa def. Flavia Soares via decision (0x0 pts)
LIGHTWEIGHT (FEMALE)
SEMI-FINALS:
– Jaine Fragoso def. Amanda Iraha via triangle
– Maria Karolina def. Marcia Souza
FINAL:
Jaine Fragoso def. Maria Karolina via choke
MIDDLEWEIGHT (FEMALE)
ROUND-ROBIN:
– Victoria Ulrich def. Geovana Malta via americana lock
– Juliana Teixeira def. Geovana Malta via choke from the back
– Victoria Ulrich def. Juliana Teixeira via 13×0
SUPER-HEAVYWEIGHT (FEMALE)
ROUND-ROBIN:
– Maria Santiago def. Thais Santos via 3×0
– Mikaela Lima def. Thais Santos via N/A
– Mikaela Lima def. Maria Santiago via decision
ABSOLUTO / OPEN WEIGHT
SEMI-FINALS:
– Thais Santos def. Maria Francine
– Mikaela Lima def. Jaine Fragoso via choke
FINAL:
– Thais Santos def. Mikaela Lima