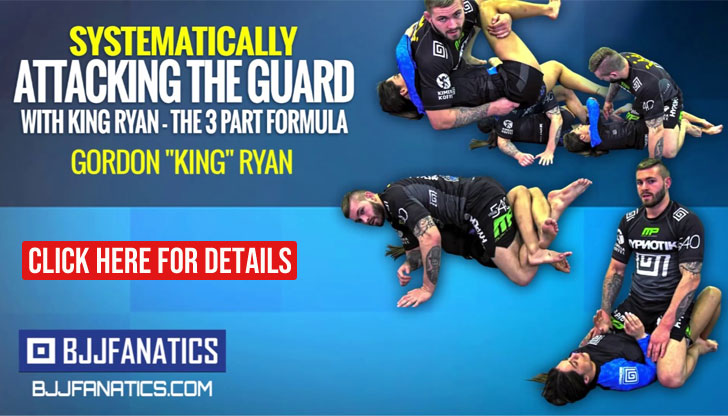 FEBRUARY 06, 2023, SYDNEY, AUSTRALIA, set the tone for the very first edition of the AJP Grand Slam in Oceania. This was an important step for the AJP (Abu Dhabi Jiu-Jitsu Pro Tour), an organization that has spared no effort to extend the reach of jiu-jitsu across the world and is now bringing its second biggest event of the tour to this area of the world after its successful ventures into Central Europe, Easter Europe, North America, South America, and Asia.
The tournament was well received by those competing on the international circuit, with a fair few jiu-jitsu household names making it all the way through to Australia to compete in this historic event. This worldly squad was mostly made up of current and former students of the Cicero Costha Academy of São Paulo, Brazil. A team with strong ties to The Land Down Under thanks to Thalison Soares, Ariel Tabak, and Hope Douglass, all residents of Australia who trained extensively in the iconic coaching facility.
Other athletes from the international circuit were Rodrigo Pinheiro Academy, Thiago Macedo, and Alexa Yanes. The couple won gold in their respective divisions, albeit, in Macedo's case not without controversy as his final against local talent, Ariel Tabak, was the subject of plenty of debate outside the mats, due to the referee's decision of awarding an advantage (1 physical point under the AJP ruleset) for what the judges understood to be a near sweep. The decision by the refs was taken after the end of the match, a clash that was, up to that point, being won by Tabak by 1 point. A tough loss to swallow for Mr. Ariel who was the victim of poor judging in his last tournament only a couple of weeks ago in Paris (IBJJF Euros).
Despite the strong showings of local talent such as the aforementioned Ariel Tabak, Junhyun Park, and Anton Minenko, only one Australian athlete took gold in the professional male black belt category, the formidable Levi Jones-Leary. Arguably, the most successful gi player ever produced in Australia. Levi's good form saw him through two hard matches, coming out with one submission and one match taken by one point against Mario Reis' star pupil, Murilo Amaral. The Aussie's performance did carry through to the female divisions where Wendy Tran, Nikki Lloyd-Griffiths (ADCC veteran), and Shantelle Thompson also took gold medals.
MALE / LIGHT FEATHERWEIGHT (UNDER 56KG)
#1. Haitham Hanawi (A.F.N.T.)
#2. Josh Stolton (Essence BJJ)
MALE / FEATHERWEIGHT (UNDER 62KG)
#1. Hiago George (PSLPB)
#2. Leonardo Mario (PSLPB)
#3. Wagner Chrispim (Byron Bay)
MALE / LIGHTWEIGHT (UNDER 69KG)
#1. Thiago Macedo (Rodrigo Pinheiro)
#2. Ariel Tabak (PSLPB)
#3. Guilherme Bernardi (Alliance)
MALE / WELTERWEIGHT (UNDER 77KG)
#1. Levi Jones-Leary (Unity)
#2. Junhyun Park (Gracie Barra)
#3. Murilo Amaral (Alliance)
MALE / MIDDLEWEIGHT (UNDER 85KG)
#1. Pedro Neto (PSLPB)
#2. Ramon Rosa (Alliance)
#3. Tadeu Lobato (High Rollers)
MALE / LIGHT HEAVYWEIGHT (UNDER 94KG)
#1. Charles Negromonte (SJJA)
#2. Igor Sousa (A.F.N.T.)
#3. Anton Minenko (Garra Bjj)
MALE / SUPER HEAVYWEIGHT (UNDER 120KG)
#1. Rodrigo Ribeiro (A.F.N.T.)
#2. Werique Oliveira (Legacy)
#3. Adam Carle (SJJA)
FEMALE / ROOSTERWEIGHT (UNDER 49KG)
#1. Wendy Tran (Kronos)
#2. Hana Vengrinova (Legacy)
FEMALE / LIGHT FEATHERWEIGHT (UNDER 55KG)
#1. Alexa Yanes (Rodrigo Pinheiro)
#2. Leah Budd (Absolute MMA)
#3. Piia Iivonen (SJJA)
FEMALE / LIGHTWEIGHT (UNDER 62 KG)
#1. Alanis Santiago (Unity)
#2. Hope Douglass (PSLPB)
#3. Mary Wildner (Legacy)
FEMALE / MIDDLEWEIGHT (UNDER 70KG)
#1. Nikki Lloyd-Griffiths (Immersion MMA)
#2. Miranda Okazima (Guigo JJ)
FEMALE / HEAVYWEIGHT (UNDER 95KG)
#1. Shantelle Thompson (Absolute MMA)
#2. Jessica Ng (Legacy)