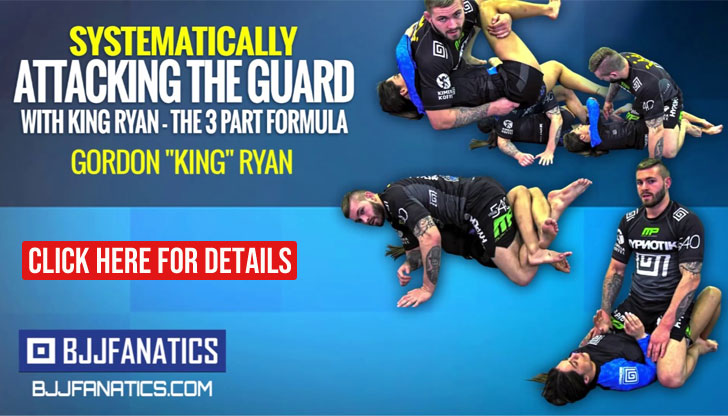 Welerson Gonçalves da Silva, commonly referenced as Welerson Gonçalves (phonetically sounds like Welerson Gonsalves), is a professional grappler and a jiu-jitsu black belt under Polengue Dias who represents team Nova União in the International Brazilian Jiu-Jitsu Federation (IBJJF) and Abu Dhabi Jiu-Jitsu Pro (AJP) Tour's circuits. Gonçalves is well recognized as one of the top players in Brazil, a status earned through his numerous medals in important tournaments such as the IBJJF South American, European, and the Brazilian National Championships.
Welerson Gonçalves Jiu-Jitsu
Full Name: Welerson Gonçalves da Silva
Nickname: N/A
Lineage: Carlos Gracie > Helio Gracie > Carlson Gracie > André Pederneiras > Marlon Sandro > Polengue Dias > Welerson Gonçalves
Main Achievements:
1st Place IBJJF South American Championship (2021)
2nd Place IBJJF European Open (2022 / 2023)
2nd Place CBJJ Brazilian Nationals (2021 / 2022 / 2023)
3rd Place AJP Abu Dhabi World Pro (2022)
3rd Place CBJJ Brazilian Nationals NOGI (2022)
Main Achievements (Colored Belts):
1st Place CBJJ Brazilian Nationals NOGI (2015 blue, 2017 purple, 2019 brown)
1st Place CBJJ Brazilian Team Nationals (2018 purple)
2nd Place AJP Grand Slam, LDN (2019 brown)
3rd Place CBJJ Brazilian Nationals (2016 blue, 2019 brown)
3rd Place CBJJ Brazilian Nationals NOGI (2018 purple)
Main Achievements (Juvenile):
2nd Place CBJJ Brazilian Nationals (2014)
Favorite Position/Technique: Open Guard
Weight Division: Peso Galo (57,50 kg / 127.0 lbs)
Team/Association: Nova União
Welerson Gonçalves Biography
Welerson Gonçalves was born on January 09, 1997, in Rio de Janeiro, Brazil, growing up in the Morro de Santo Amaro a favela (slum) located in the South Zone of the famous South American city.
As a young boy, Welerson was embedded into football (soccer) culture, and like many Brazilian boys of his age, aspired to become a professional player but ended up joining a local jiu-jitsu club at the age of 7, influenced by his older brother who was already a BJJ blue belt at the time.
Gonçalves started competing as a grey belt in internal tournaments as he could not afford any paid events. But these early experiences opened the young Santo Amaro resident to the experience of performing in public and helped shape his desire to follow this sporting path.
Although interested in jiu-jitsu, the sport was not a main goal for Gonçaves, early on. An adolescence spent in a favela can often lead a young man down a dangerous path and many of Welerson's closest friends were living a life outside of the law. It was by watching his friends go to prison and be murdered in the dangerous streets of his favela – including his closest friend – that Gonçalves started rethinking his life and making better decisions for his future. Part of this realization led him to pursue grappling as a career path, a step he took as a blue belt.
Under the guidance of coach Polengue Dias – who taught at a satellite gym of Nova União in Santo Amaro, Welerson Gonçalves became one of the rising stars on the national circuit. His good form and outstanding results helped the Rio de Janeiro native progress through BJJ's belt ranking system, leading to his black belt in a promotion that took place on December 21, 2020.
Welerson Goncalves Grappling Record
37 WINS
BY POINTS


BY ADVANTAGES




BY SUBMISSION




BY DECISION




BY PENALTIES




BY DQ



4 SUBMISSIONS WINS
#214eb8
Choke from back
50
2
21 LOSSES
BY POINTS


BY ADVANTAGES




BY SUBMISSION




BY DECISION




BY PENALTIES




BY DQ



9 SUBMISSIONS LOSSES
#86e620
Choke from back
33
3
#5AD3D1
Arm in Ezekiel
11
1
#d1212a
Inside heel hook
11
1
#fad11b
Cachecol choke
11
1
Welerson Goncalves Fight History
ID
Opponent
W/L
Method
Competition
Weight
Stage
Year
25368

Yago Rodrigues

L
Points
Rio Open NG
67KG
SF
2021
25873

Cleber Sousa

Cleber Sousa
L
Armbar
S. American NG
61KG
F
2021
28027

Yuri Hendrex

Yuri Hendrex
L
Pts: 6x2
Brasileiro
57KG
F
2021
28460

Oziel Santos

L
Pts: 1x0
Grand Slam RJ
56KG
F
2021
30543

Thalison Soares

Thalison Soares
L
Choke from back
European Open
57KG
F
2022
31087

Hiago George

Hiago George
L
Points
Grand Slam LDN
62KG
4F
2022
31841

Rodrigo Otavio

L
Armbar
Rio Fall Open
57KG
F
2022
32136

Rodrigo Otavio

L
Pts: 2x0
Brasileiro
58KG
F
2022
33568

Leonardo Mario

Leonardo Mario
L
Arm in Ezekiel
Betim Open
64KG
F
2022
33908

Zayed Alkatheeri

Zayed Alkatheeri
L
Pts: 6x5
Grand Slam RJ
56KG
SF
2022
33913

Jonas Vasconcelos

L
Pts: 2x2
Grand Slam RJ
56KG
3RD
2022
34270

Felipe Machado

L
Inside heel hook
Brasileiro NoGi
61KG
SF
2022
34481

Everton Souza

L
Choke from back
AJP SA Team
56KG
SF
2022
34488

Klaus Maine

D
---
AJP SA Team
56KG
3RD
2022
35361

Matheus Onda

L
Armbar
Rio BJJ Pro
70KG
4F
2022
36298

Nathannael Fernandes

Nathannael Fernandes
L
Pts: 2x1
World Pro
56KG
SF
2022
37158

Thalison Soares

Thalison Soares
L
Cachecol choke
European Open
58KG
F
2023
38173

Zayed Alkatheeri

Zayed Alkatheeri
L
Pts: 3x3
AJPGD LDN
56KG
SF
2023
38178

Jonas Andrade

Jonas Andrade
L
Pts: 3x2
AJPGD LDN
56KG
3RD
2023
39453

Lucas Pinheiro

Lucas Pinheiro
L
Choke from back
Brasileiro
58KG
F
2023
40549

Yuri Hendrex

Yuri Hendrex
L
Pts: 7x2
Grand Slam RJ
62KG
R1
2023
43000

Felipe Machado

L
DQ
Brasileiro NoGi
61KG
F
2023
25871

Felipe Nacib

W
Points
S. American NG
61KG
SF
2021
27369

Italo Frota

W
Points
Sul Americano
57KG
SF
2021
27370

Oziel Santos

W
Pts: 6x4
Sul Americano
57KG
F
2021
28024

Oziel Santos

W
Points
Brasileiro
57KG
4F
2021
28025

Aniel Bonifacio

Aniel Bonifacio
W
Pts: 12x10
Brasileiro
57KG
SF
2021
28456

Luciano Alex

W
Pts: 5x4
Grand Slam RJ
56KG
4F
2021
28458

Jonas Andrade

Jonas Andrade
W
Pts: 6x4
Grand Slam RJ
56KG
SF
2021
30540

Marko Oikarainen

W
Choke from back
European Open
57KG
4F
2022
30542

Jonas Andrade

Jonas Andrade
W
Pts: 0x0, Adv
European Open
57KG
SF
2022
31840

Wesley Martins

W
Terra lock
Rio Fall Open
57KG
SF
2022
32134

Italo Frota

W
Pts: 6x6, Adv
Brasileiro
58KG
SF
2022
33295

Oziel Santos

W
Points
Rio WO
58KG
F
2022
33566

Kaue Berger

W
Points
Betim Open
64KG
SF
2022
33905

David Souza

W
Pts: 6x3
Grand Slam RJ
56KG
4F
2022
33911

Nilson FIlho

W
Pts: 27x0
Grand Slam RJ
56KG
RPC
2022
34268

Jesse Araujo

W
Pts: 0x0, Pen
Brasileiro NoGi
61KG
4F
2022
34432

Jorge Nakamura

W
Pts: 3x0
AJP SA Team
56KG
RR
2022
34439

Luca Menezes

W
Pts: 5x2
AJP SA Team
56KG
RR
2022
36225

Bruno Borges

W
Pts: 8x5
WP Qualifier
56KG
RR
2022
36226

Bruno Borges

W
Pts: 1x0
WP Qualifier
56KG
RR
2022
36296

Yuri Hendrex

Yuri Hendrex
W
Pts: 3x3
World Pro
56KG
4F
2022
36302

Jeison Mora

W
Toe hold
World Pro
56KG
RPC
2022
36303

Yuri Hendrex

Yuri Hendrex
W
Pts: 8x4
World Pro
56KG
3RD
2022
37157

Frank Cespedes

Frank Cespedes
W
Pts: 8x4
European Open
58KG
SF
2023
38170

Josh Stolton

W
Pts: 2x0
AJPGD LDN
56KG
4F
2023
38177

Marko Oikarainen

W
Pts: 6x2
AJPGD LDN
56KG
RPC
2023
39450

Andre Vitor

W
Pts: 2x0
Brasileiro
58KG
4F
2023
39452

Rodrigo Otavio

W
Pts: 4x0
Brasileiro
58KG
SF
2023
41799

Kaique Maia

W
Points
Vitoria Open
64KG
SF
2023
41801

Anderson Oliveira

W
Points
Vitoria Open
64KG
F
2023
41877

Anderson Oliveira

W
Referee Decision
Vitoria NGO
67KG
SF
2023
41879

Diego Paiva

W
Pts: 4x0
Vitoria NGO
67KG
F
2023
42671

Jose Silva

W
Choke from back
Sul Americano
57KG
4F
2023
42676

Jardson Lima

W
Pts: 2x0
Sul Americano
57KG
SF
2023
42677

Oziel Santos

W
Referee Decision
Sul Americano
57KG
F
2023
42996

Alejandro Gallardo

W
Pts: 20x0
Brasileiro NoGi
61KG
4F
2023
42999

Valor Ulysses

W
Pts: 2x0
Brasileiro NoGi
61KG
SF
2023