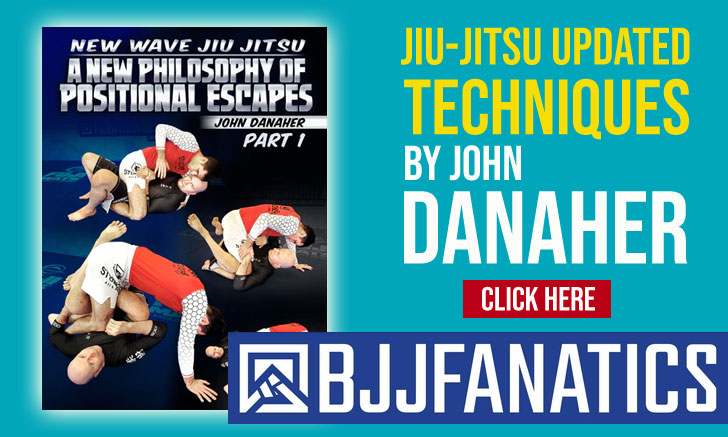 AUGUST 26, 2018 California's Josh Hinger is one of the most well-known competitors in Brazilian jiu jitsu today. A two time IBJJF World No-Gi adult black belt champion and ACBJJ No-Gi middleweight champion as well as a two time placer in our end of year Top Finishers in Jiu Jitsu listing (2016 / 2017), the Atos HQ standout has graced us with numerous outstanding performances which have made him one of our favorite grapplers to watch.
What many people don't know about Josh is that even though he competes regularly in the adult division, he is eligible to do so in the Masters 2 class. A rare example of a 30+ professional athlete in a game that has continuously pushed the average age ceiling down, particularly over the past 5-6 years.
Currently being at the top of his game, this weekend presented an opportunity that was too good to miss for a highly driven competitor such as Hinger. That was the chance to compete in 3 high-level IBJJF tournaments in one single week, all of which happened at the same venue (Las Vegas Convention Center): LV Open, LV No-Gi Open and Master World Championship. As if 3 tournaments weren't enough, Josh decided to set the goal as high as possible by aiming to conquer gold in both his weight class and the absolute… Wait, there is more. Hinger also chose to compete in the heavyweight division (94 kilograms), two weight classes above his usual division (middle).
In a valiant effort, this mammoth task was nearly completed, with Josh conquering 2 silver medals and 4 golds (close outs), nothing short of impressive by the 36 year old André Galvão black belt. Below is a short description of how the challenge went throughout the course of the 3 days in Hinger's own words:
"About a month ago I saw an opportunity that doesn't come up too often. I decided that I would sign up for 3 tournaments that were all happening in the same venue, and that I would do the weight and absolute for each of them. As the brackets progressed and the first day passed, I was feeling worn out and beat up. I started doubting whether it was a good idea to do all the categories. Several times, I tried to talk myself out of doing the open classes. But, my professor, teammates, and friends were always there to encourage me and support me (…) I know everyone likes to hate on close-outs, but my team is like my family, and family is more important than gold. I take no pleasure in competing against my teammates or professors. The support and encouragement I get from my team is priceless. Medals don't mean much to me, I'm just here for the experiences, the memories, and to hunt submissions." said Josh in a statement wrote on his Instagram.
After all was said and done, Josh's stats are not less impressive and they are worth sharing. Huge props to him, this is the stuff legends are made. Josh Hinger Weekend Stats:
– 13 Matches
– 11 Wins (5 Masters, 6 Adult)
– 2 Losses (1 Masters, 1 Adult)
– 8 Submissions (2 Masters, 6 Adult)
– 3 Wins by Points (all in Masters)
Josh's Hingertine Instructional Available Here.