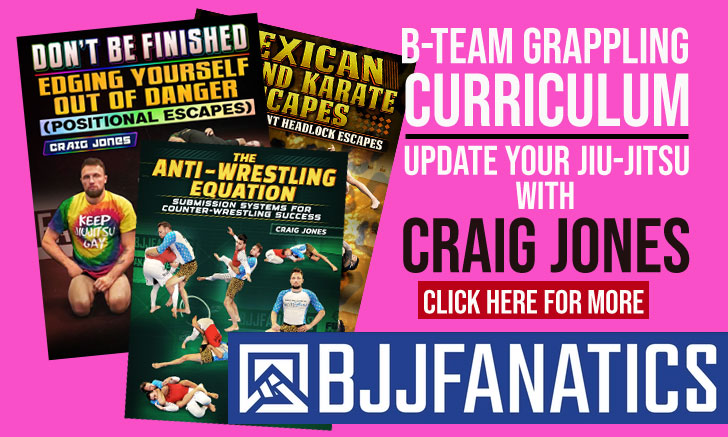 FEBRUARY 27, 2023, This weekend we saw another edition of one of Japan's prime jiu-jitsu events, Unrivaled. The tournament follows a unique set of rules with penalties for guard passing and features super-fight style match-ups with gi and no-gi divisions, gathering local talent with a few international stars.
For the second edition of the Unrivaled event, promoters called upon 3 rising American stars to compete against 3 of Japan's top talent, who completed the main event of the show. These superfights featured recently promoted black belt Andrew Tackett against the youngest of the famous Souza brothers (Roberto Satoshi Souza & Marcos Yoshio de Souza), Murilo Takeshi Souza in the 77 kilo weight class (170 lbs), William Tackett vs rising B-Team talent Kenta Iwamoto, and Pedigo SF's own Jacob "The Hillbilly Hammer" Couch vs Igloo's Igor "Fat Ninja" Tanabe in the 90 kg division (198.4 lbs).
Every single one of these 3 superfights delivered entertainment in droves, though all for different reasons. In Andy Tackett vs Takeshi we saw complete domination by the American, who took Murilo down quickly, and amassed a hefty scoring advantage from guard passes, mount position, submission attempts, and back control before getting the finish.
Fat Ninja and The Hillbilly Hammer was another action-packed match. Jacob spent the majority of the time attacking from his back, attempting leg-locks, with Igor Tanabe showing a complete poker face on every occasion, dismantling the entanglements set by Couch. These exchanges remained up until the time when Tanabe saw an opening for the back and masterfully took full control of the match and sunk in the match-ending submission.
This was Tanabe's 23rd match at black belt, and he remains undefeated. Check Tanabe's record here.
The main event of the show, set between William Tackett and Kenta Iwamoto, on the other hand, was a balanced backward and forward match decided by two points. William started out better, taking Kenta down and controlling the back from that exchange. Iwamoto escaped and tried his hardest to pass the guard of Tackett to regain control of the scoreboard but to no avail. An action-packed, but highly technical, display by both athletes.
MAIN CARD RESULTS
– William Tackett def. Kenta Iwamoto via 8×6
– Igor Tanabe def. Jacob Couch via RNC
– Andrew Tackett def. Murilo Takeshi via Kimura
– Takuma Sudo def. Takahito Yoshioka via Aoki lock
– Shuya Kamikubo def. Takahito Yoshioka via penalties
– Yuma Nomura def. Seiichiro Ito via 4×0
– Shoya Ishiguro def. Yosuke Saruta via Kneebar