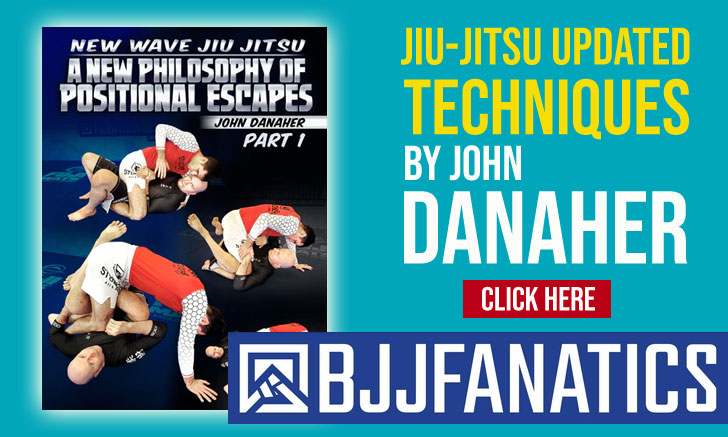 Lucas Souza, commonly known by the nickname Foguinho (pronounced Fog-ee-ño), is a jiu-jitsu black belt under Guto Campos, and a representative of the Guetho Academy & Atos team coalition. Foguinho first made waves in the sport as a colored belt, through his wins in the International Brazilian Jiu-Jitsu Federation (IBJJF) circuit, a good form he would carry through to his debut year as a black belt (2022-2023), further cementing his name as one of the top players in the middleweight division (82,30 kg / 181.5 lbs).
Lucas Souza Jiu-Jitsu
Full Name: Lucas Tres Arena de Souza
Nickname: the "Foguinho" name, which means Small Fire or Little Firery One in Portuguese, dates back to Lucas' early childhood and is commonly used by the majority of people in his circle of acquaintances for as long as he can remember. When asked about the origins of the nickname by BJJ Heroes on February 2023, Lucas mentioned that it had been such a long time since the genesis of the tag he no longer remembered.
Lineage: Carlos Gracie > Reyson Gracie > Osvaldo Alves > Sérgio Penha > Walter Matos > Gustavo Campos > Lucas Souza
Main Achievements:
1st Place IBJJF Sul Brasileiro (2023)
Main Achievements (Colored Belts):
1st Place IBJJF European Open (2022** brown)
1st Place IBJJF South American Championship (2020 purple)
1st Place IBJJF Pan Championship (2017 blue)
1st Place IBJJF American Nationals (2018 purple)
1st Place CBJJ Brazilian Nationals (2021 brown)
1st Place CBJJ Sul Brasileiro (2020 purple)
3rd Place IBJJF Pan Championship (2018 purple)
3rd Place IBJJF American Nationals (2018* purple)
3rd Place IBJJF American Nationals (2018 purple)
3rd Place CBJJ Sul Brasileiro (2021 brown)
Favorite Position/Technique: Open Guard Wrestle Up
Weight Division: Peso Médio (82,30 kg / 181.5 lbs)
Team/Association: Ghetto / Atos
Lucas "Foguinho" Souza Biography
Lucas "Foguinho" Souza was born on November 11, 1995, in Porto Alegre, Rio Grande do Sul, Brazil.
As an early child, Lucas started practicing football (soccer), a sport he played until his mid-teens, reaching a very note-worthy level in the game by playing for the Grêmio Foot-Ball Porto Alegrense (commonly known as Grêmio), one of the strongest teams in the country.
During his mid-teens (2013), Foguinho found jiu-jitsu. He had always been a fan of mixed martial arts and was curious to try it when he had a chance at coach Thiago Minu's gym. His love for grappling was immediate, and after that first experience, he was hooked on the sport.
Although happy at Minu's gym, the academy was more focussed on MMA. For that reason, Foguinho soon switched to a more BJJ oriented academy, choosing Guetho Jiu-Jitsu, with coach Guto Campos.
Although highly invested in the sport, Lucas Souza did not relinquish his academic career. He waited until he finished his degree before opting to focus fully on jiu-jitsu. His decision would lead to his black belt promotion, a rank he received from Guto Campos on June 7, 2022.
Lucas Foguinho Grappling Record
11 WINS
BY POINTS


BY ADVANTAGES




BY SUBMISSION




BY DECISION




BY PENALTIES




BY DQ



6 SUBMISSIONS WINS
#214eb8
Choke from back
67
4
7 LOSSES
BY POINTS


BY ADVANTAGES




BY SUBMISSION




BY DECISION




BY PENALTIES




BY DQ



1 SUBMISSION LOSSES
#214eb8
Cachecol choke
100
1
Lucas Foguinho Fight History
ID
Opponent
W/L
Method
Competition
Weight
Stage
Year
34013

Uanderson Ferreira

Uanderson Ferreira
L
Pts: 1x0
Grand Slam RJ
85KG
R1
2022
35143

Francisco Lo

Francisco Lo
L
Points
SP Open
82KG
SF
2022
36583

Pedro Maia

Pedro Maia
L
Pts: 6x0
Balneario Open
82KG
SF
2022
37008

Pedro Maia

Pedro Maia
L
Pts: 6x0
Rio SMO
82KG
SF
2023
38037

Alexandre Jesus

Alexandre Jesus
L
Pts: 3x0
Curitiba SMO
82KG
4F
2023
38573

Yuri Rodrigues

L
Pts: 0x0, Pen
Rio Fall Open
82KG
4F
2023
39504

Pedro Maia

Pedro Maia
L
Cachecol choke
Brasileiro
82KG
R1
2023
35140

Vinicius Wolff

W
Pts: 4x0
SP Open
82KG
4F
2022
36579

Lucas Silva

W
Choke from back
Balneario Open
82KG
4F
2022
37000

Daniel Andres

W
Armbar
Rio SMO
82KG
R1
2023
37003

Matheus Ferreira

W
Referee Decision
Rio SMO
82KG
4F
2023
37401

Matheus Dauria

W
Choke from back
Sul Brasileiro
82KG
R1
2023
37405

Matheus Batista

W
Choke from back
Sul Brasileiro
82KG
4F
2023
37408

Guilherme Jhonis

W
Toe hold
Sul Brasileiro
82KG
SF
2023
37409

Andre Ygor

W
Choke from back
Sul Brasileiro
82KG
F
2023
38025

Guilherme Jones

W
Pts: 0x0, Adv
Curitiba SMO
82KG
R1
2023
38028

Yuri Rodrigues

W
Pts: 4x2
Curitiba SMO
82KG
8F
2023
38569

Henrique Nobrega

W
Pts: 4x2
Rio Fall Open
82KG
R1
2023