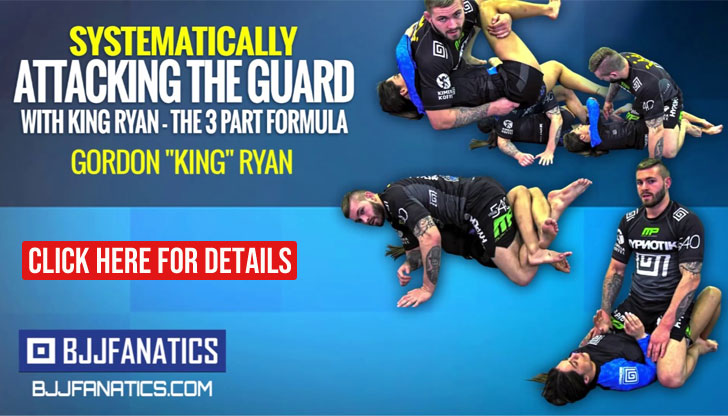 AUGUST 11, 2023, was the date set for another edition of Who's Number One (WNO), the professional grappling show produced by the sport's main online streaming platform, FloGrappling, which featured another round of matches heavily dominated by teams New Wave & B-Team.
The event generated very fun clashes and was overall a very entertaining show. Check below all the match results.
185 lbs Match:
– Achilles Rocha (VRMA) def. JB Bechtloff (B-Team) via toe hold
Teenage sensation, Achilles Rocha of Vagnar Rocha Martial Arts (VRMA) had a very fun clash with Betchloff, taking the win after a leg-locking exchange initiated by JB from 50-50 guard.
145 lbs Match:
– Helena Crevar (New Wave) def. Healy Dayan (B-Team) via inside heel hook
In her debut on the WNO mats, 16-year-old grappling phenom Crevar made quick work of B-Team's Dayan, who did appear to be the smaller grappler in this match-up by a substantial amount.
155lbs Match:
– Carlos Henrique (Dream Art) def. Ben Eddy (10th Planet) via decision
Dream Art vs. 10th Planet, an interesting clash of styles between the gi expert (Carlos) vs no-gi submission wizard (Ben) on a no-gi setting saw Henrique dominate all areas of the match, both standing with a variety of takedowns and on the ground with multiple passes, never allowing Eddy to find himself in this match.
185 lbs Match:
– Oliver Taza (New Wave) def. Sebastian Rodriguez (Unity) via decision
A size difference between the two athletes here in Seba's favor as Taza came in as a late replacement for Hunter Colvin, nevertheless, what a show by these two men, a match well worth re-watching. Oliver started strong, sweeping Rodriguez from the Single X position, the Costa Rican managed to come back to his feet, eventually, and got a double leg of his own.
Lots of scrambles throughout, Rodriguez had more success when seeking traditional positions such as guard passes and back attacks off of those pass attempts, though he failed to effectively control Oliver. Taza, on the other hand, had a couple of nice leg entries. A very tough decision to call.
170 lbs Match:
– Andrew Tackett (Fight Factory) def. Troy Russell (Lovato) via RNC
Pro-jiu-jitsu shows will often thrive off a few uneven match-ups to add thrill and highlight reel-type content, and this did appear to be one of those circumstances. Tackett is new to the black belt scene but should certainly be regarded as one of the very best in the game and this was another performance where he proved he is ready for bigger challenges. Hopefully, we will see him at the IBJJF No-Gi Worlds this year.
170 lbs Match:
– Nicky Ryan (B-Team) def. Rene Sousa (10th Planet) via decision
A dominant performance by Ryan, who spent about 10 minutes on Sousa's back attempting the finish. Sweep, pass, and back take.
+ 205 lbs Match:
– Felipe Pena (Gracie Barra) def. Haisam Rida (B-Team) via RNC
Outstanding performance by Pena who dominated Rida from post to post. Felipe elected to pull guard against Haisam, sweeping him twice from a single leg wrestle up, a position gifted by the B-Team challenger by his use of a forward leg stance against Pena.
Once Pena got on top for a second time, he made it count by passing, mounting, and taking the back of Rida, leading to the finish.
155 lbs Match (WNO title):
– Dante Leon (Pedigo SF) def. Ethan Crelinsten (B-Team) via arm in RNC
Canadian duel, Ontario vs. Quebec, and a very fun clash of styles between the very nimble and crafty work of Crelinsten versus the more direct and powerful approach of Leon.
Fair to say that Dante Leon at 155 lbs is a really big problem to a lot of people. Ethan is a very skilled athlete but could not get things going against Leon, who shut him down at every corner, with takedowns, forward pressure, and eventually the back take that sealed the deal.
125 lbs Match (WNO title):
– Ffion Davies (Essential) def. Jasmine Rocha (VRMA) via decision
Rocha commented on Davies's "basic" jiu-jitsu skills, mocking the IBJJF & ADCC World Championship gold medalist's knee-cut guard pass and it seems as though the comments were duly noted by the Welsh black belt who used this exact same move to dominate Jasmine.
Although Rocha was a very competent and dangerous opponent, Davies beat Jasmine from a top position, passing, mounting, and taking the Floridian back on a few occasions for a unanimous decision.
+205 lbs Match:
– Nicholas Meregali (New Wave) def. Kaynan Duarte (Atos) via Katagatame
The main event of the evening turned out to be a very fun spectacle to follow for the fans. Kaynan Duarte came in with the highest list of accolades in the no-gi world and Meregali is the best modern-day gi player who is making big advances in the no-gi world.
The most interesting aspect to follow here was Nicholas' strategy. Kaynan is a slow starter and a more strategic player who will often feed off his opponent's frustrations to get ahead, but Meregali never allowed this to happen by constantly pushing the pace, engaging in the stand-up exchanges, and beating Duarte decisively in the hand-fighting department, which allowed him many entries to Duarte's legs, forcing him to engage.
In one of Nicholas Meregali's single-leg/body-lock takedown attempts, the New Wave representative was able to establish top control, get to the smash pass and subsequent finish. A strategic performance, but definitely not a boring one.