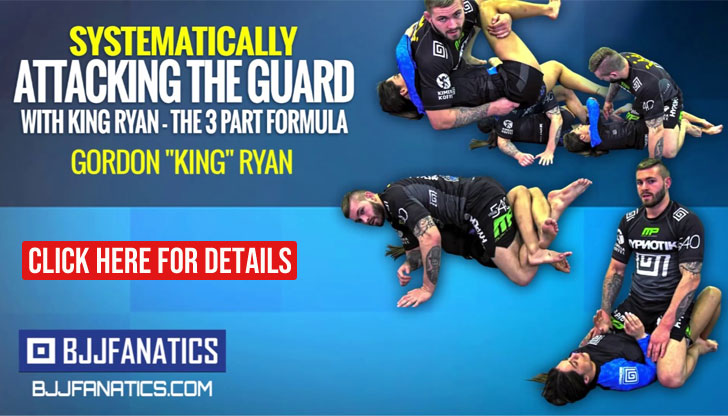 Greg Souders is a jiu-jitsu black belt under David Jacobs who worked extensively with Lloyd Irvin and is the founder of Standard Jiu-Jitsu, one of the top no-gi jiu-jitsu/submission wrestling gyms in the sport. Souders is known for his novel approach to grappling based on the Ecological branch of psychology, also known as Ecological Dynamics, a methodology he used to develop highly successful athletes such as Deandre Corbe, Gavin Corbe, and Alex Nguyen.
Greg Souders Jiu-Jitsu
Full Name: Greg Souders
Nickname: N/A
Lineage: C. Gracie > Helio Gracie > Rickson Gracie > Marcelo Behring > Mario Yamasaki > David Jacobs > Greg Souders
Main Achievements:
Favorite Position/Technique: N/A
Weight Division: N/A
Team/Association: Standard Jiu-Jitsu
Greg Souders Biography
Greg Souders was born on April 26, 1984, in Washington, DC, USA, and was raised in the neighboring state of Maryland.
His first experience with competitive sports came through chess, a game he played during high school in which he reached the rating of 1705 during his peak as a competitor, a very respectable number that, at the time, would have placed him in the upper echelon of skillfulness equivalent to a class A to an expert level player.
During his late teens, Souders gained an interest in mixed martial arts (MMA) by watching Pride FC and the Ultimate Fighting Championship (UFC). This awareness of martial arts drove the young Maryland resident to the jiu-jitsu mats, a decision that took place after he watched the famous Gracies In Action tape. A promotional/documentary-style film that depicted the history of the Gracie Family and its influence in the development of this martial art style.
Although geared towards MMA, the aforementioned Gracies In Action led 20-year-old Souders to try his first BJJ class, which he did under the guidance of coach Mike Moses. His tuition was later picked up by Lloyd Irvin, one of the state's most prestigious and accomplished instructors, and the man who took him from white to the brown belt rank.
As a purple belt, Greg suffered a severe neck injury from a training accident that ruptured a ligament and caused his C5 & C6 vertebrae to slip (herniate), an event that put a break on any competitive aspirations for Souders in jiu-jitsu. Still in love with the sport and the learning process, Greg sought to maintain his activity in the coaching capacity.
In 2013, controversy hit Team Lloyd Irvin, shaking the squad at its core (more information on that episode here). Many students broke with the workgroup and Souders was among them. He joined David Jacobs' affiliation and received his black belt rank from the East Coast jiu-jitsu pioneer in 2015.
ECOLOGICAL DYNAMICS
Greg Souders and the Standard Jiu-Jitsu Academy are known for their unique methodology in the sport of grappling, a process developed by Souders as a colored belt, which he based on a branch of science called Ecology.
Souders discovered this approach to learning while researching how to develop his coaching skills, first hearing about this style of coaching through a volleyball instructor who taught his athletes by using games instead of drills – the more traditional style of teaching in grappling sports. This coach called these games "grills" as they mixed drilling content with games, a style that resonated with Greg. It was here that he first heard the term ecological psychology.
In his quest for more information on this subject, Greg found the work of Dr. Rob Gray and opted to study it and bring this thought process to his camp.