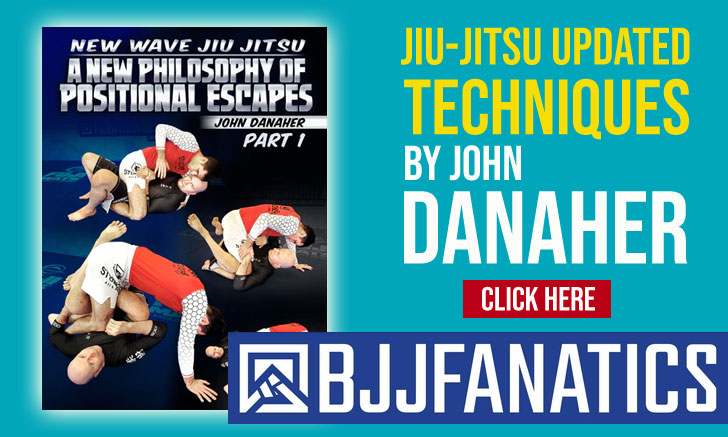 JUNE 1, 2019 set the tone for the 3rd day of the International Brazilian Jiu-Jitsu Federation (IBJJF) World Championship and equally, the 1st day of black belt action. To start things up, we saw the open weights battle for their chance of a medal in the sport's most prized division.
The absolute category was slightly smaller than in previous years, particularly the male class. Much of this being owed to familiar faces of the absolute, such as Lucas Barbosa, Kaynan Duarte, Gustavo Braguinha, Tommy Langaker, Matheus Diniz and co. who chose to focus on their weight classes.
With so many big names out of the way, we expected the podium placers to be somewhere between Marcus Buchecha, Leandro Lo, Felipe Pena, Keenan Cornelius (who represented BJJ Globetrotters), Nicholas Meregali and Fellipe Andrew, and the expectations weren't far off.
One of the most anticipated matches of the year, Meregali x Keenan did take place in the quarterfinals, and it was as good as we hoped it would be. Nicholas threw everything but the kitchen sink at Cornelius, stacking 10 advantages on the American, who cleverly avoided any points being scored. At the first whiff of a sweep, Keenan conquered the two points and managed the match from there. Exhausting pace set by Nicholas on this bout.
In the semifinals, Cornelius met his longtime foe, Leandro Lo. of Ns Brotherhood. Leandro was coming from two strong performances, submitting Luiz Panza, his first submission win since the 2018 Pans, but played very conservative against the American. In the end, the 0x0 score pressed for the judges to make a call, and we know asking Keenan to win a refereeing decision at the Worlds is like asking for rain in Hell. Lo advanced for the final.
On the other side of the bracket, Buchecha went through Felipe Pena on a split decision that was too close for us to call. Fellipe Andrew had a few strong performances with his attacking style, but injured his knee in the quarterfinals against Vinicius Ferreira Gazola (a real war), and could not compete in the semi-final, opting to keep his energy for his weight class.
The final is tomorrow, between Leandro Lo and Marcus Almeida, two longtime friends who will very likely close out, as they did last year.
ELIMINATION ROUND 1
– Igor Schneider def. Francisco Iturralde by 11x2pts
– Fellipe Andrew def. James Puopolo by armbar
– Tanner Rice def. Fellipe Trovo by points
– Vinicius Ferreira def. Jimmy Lugo by north south choke
– R. Evangelista def. Joseph Moku by Toe hold
– Arnaldo Maidana def. Eduardo Lopes by armbar
– Felipe Pena def. Hygor Brito by choke from the back
– Gustavo Elias def. Orlando Andaviza by choke
ELIMINATION ROUND 2
– Vinicius Ferreira def. Victor Honorio by 1 adv. (0x0 pts)
– Keenan Cornelius def. Arnaldo Maidana by RNC
– Otavio Nalati def. Charles McGuire by submission
– Nicholas Meregali def. Tanner Rice by armbar
– Felipe Pena def. Igor Schneider by choke from the back
– Luiz Panza def. R. Evangelista by botinha
– Fellipe Andrew def. João Rocha by WO (no show)
– Marcus Almeida def. Otavio Nalati 13×0
– Leandro Lo def. Gustavo Elias by 5×0
1/4 FINALS
– Marcus Almeida def. Felipe Pena by split decision (4×4 pts)
– Leandro Lo def. Luiz Panza by triangle armbar
– Keenan Cornelius def. Nicholas Meregali by 2x0pts
– Fellipe Andrew def. Vinicius Ferreira by decision (2x2pts)
SEMIFINALS
– Leandro Lo def. Keenan Cornelius by decision (0x0 pts)
– Marcus Almeida def. Fellipe Andrew by WO (no show, injury)
FEMALE OPEN WEIGHT BLACK BELT
Beatriz Mesquita looked outstanding out there, true class, particularly in her match against Carolina who is arguably one of the top 3 pound 4 pound athletes in this sport. Nathiely also had a tough bracket, going through the always tough German contender Charlotte Von Baumgarten and Nikki Sullivan of Atos. Great final ahead for tomorrow.
SEMIFINALS
– Bia Mesquita def. Ana Carolina Vieira by points
– Nathiely de Jesus def. Isadora Silva by points