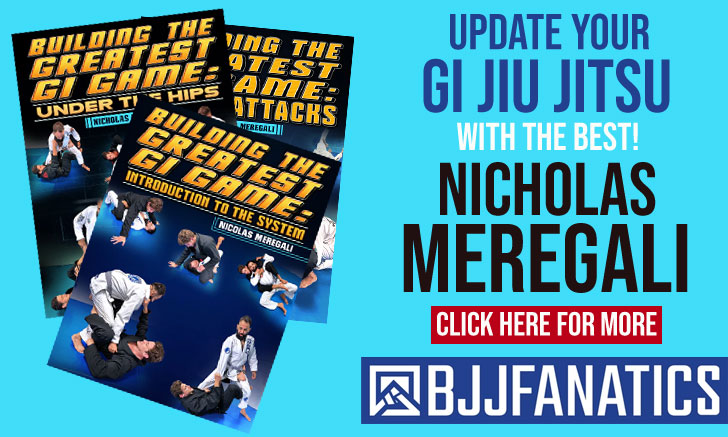 JUNE 02, 2019, the 4th day of action at the International Brazilian Jiu-Jitsu Federation (IBJJF) World Championship, and the 2nd for the black belts. The event took place in Long Beach, California, USA, and, as per usual, gathered grappling's very best. This second day of black belts saw the 1/4 finals, semi-finals, and finals of each division. Below are our findings of the event:
The legendary competitor, Lucas Lepri, made history today by becoming the most victorious lightweight world champion the sport has ever seen. 7 'Mundial' titles for the Alliance leader. Also in a mood for history was Marcus Almeida who conquered yet again, double gold, further increasing his own record of titles by closing the open weight class with his friend Leandro Lo.
A sad day for the Marcelo Garcia group of killers, which consisted of Matheus Diniz, Marcos Tinoco, and Gianni Grippo. All three had incredible performances yesterday and seemed to have real solid good chances of winning the tournament this time around. Unfortunately, all three lacked a tiny bit of luck in crucial moments of their match losses. None the less, outstanding performances by the famous trio.
CLEAN SWEEP FOR CICERO COSTHA TEAM AT LIGHT-FEATHER
One of the most stacked divisions this year was the light-featherweight division. Although talent dense, the division was no match to Cicero Costha's 'Fab Four': Hiago George, Tiago Barros, Paulo, and João Miyao. An incredible achievement for one of the best lighter-weight team specialists in the sport.
IS MATHEUS GABRIEL THE NEW KING OF THE FEATHERWEIGHTS?
For as long as most of us can remember, the featherweight division was ruled by two athletes, Rubens Charles, and Rafael Mendes. Since they retired we had Jamil Hill take over (last year), but today Matheus Gabriel further cemented his claim to this weight class.
After beating Jamil Hill, Kennedy Maciel, Leo Saggioro and Rafael Mansur at the Pans earlier this year, today the 2018 brown belt world champion, Matheus, ran through Marcio Andre, Gianni Grippo, Osvaldo Queixinho and João Bisnaga. For an athlete with less than 1 year of black belt experience, one could make the case that Checkmat's Matheus Gabriel is the successor to Rafa Mendes's featherweight throne. Is there anyone who can stop him? Not for now, as he is the new world champion.
MUSUMECI SIBLINGS MAKE HISTORY
But from all the lovely moments spent on this World Jiu-Jitsu Championship, none was more remarkable than the feat undertaken by the Musumeci siblings. Two competitors who allocate much of their time to their academic endeavors, and are not professional athletes, do the unthinkable by conquering gold medals at black belt in the same year. An unprecedented feat between siblings. More remarkable even when considering Tammi did not train for the majority of the year, because of her law school obligations. The soon to be lawyer has finally conquered the well-deserved world title.
If this was not impressive enough on its own, Mikey, the other part of the Musumeci siblings, became the first American athlete to win gold medals in two different weight classes in the World Championship adult black belt division, while also becoming the first non-Brazilian to conquer three gold medals.
3 NEW CHAMPS IN THE FEMALE DIVISION
In the female division, Musumeci wasn't the only athlete to have a very special moment. Black belt newcomer, Mayssa Bastos continued her path of destruction and conquered yet another title in her first year in the big league. Truly a special talent is the Unity / GFT competitor.
Joining Mayssa and Tammi in the group of '1st time World Championship gold medalists' in the adult black belt division was Andressa Cintra. Interestingly, all three world champs are related to three world-class athletes, namely Tammi with brother Mikey, Andressa, who is married to the lightweight world championship finalist Lucas Valente and Mayssa, who is in a relationship with 2019 brown belt world champ, Thalison Soares.
Aside from the aforementioned Bastos, Cintra, Musumeci, all other 2019 female champions were recurrent "offenders" with multiple world titles to their credit.
WORLD CHAMPIONSHIP RESULTS: male divisions
ROOSTER WEIGHT
1/4 FINALS
– Mikey Musumeci def. Koji Shibamoto by 8×2 pts
– Bruno Malfacine def. Caio Terra by decision (6×6 pts)
– Rodnei Barbosa def. Carlos Alberto by RNC
– Cleber Sousa def. Tomoyuki Hashimoto by 6×4 pts
SEMIFINALS
– Rodnei Barbosa def. Cleber Sousa by 2×1 adv, 0x0 pts
– Mikey Musumeci def. Bruno Malfacine by 10×8 pts
FINALS
– Mikey Musumeci def. Rodnei Barbosa by straight-ankle lock

LIGHT-FEATHERWEIGHT
1/4 FINALS
– Tiago Barros def. Alex Sodré by 2×1 adv, 4×4 pts
– João Miyao def. Rene Lopez by 2×1 adv, 2×2 pts
– Paulo Miyao def. Pablo Mantovani by 7×2 pts
– Hiago George def. Pedro Dias by 2×0 pts
SEMIFINALS
Cicero Costha (PSLPB) Team close out

FEATHERWEIGHT
1/4 FINALS
– Osvaldo Queixinho def. Luciano Queiroz by straight-ankle lock
– Matheus Gabriel def. Gianni Grippo by 4×2 pts
– Márcio André def. Leonardo Saggioro by 1×0 adv, 2×2 pts
– Isaac Doederlein def. Rafael Mansur by straight-ankle lock
SEMIFINALS
– Márcio André def. Isaac Doederlein by 4×2 pts
– Matheus Gabriel def. Osvaldo Queixinho by 4×2 pts
FINALS
– Matheus Gabriel def. Márcio André by violin armlock from triangle
LIGHTWEIGHT
1/4 FINALS
– Rodrigo Freitas def. Ygor Rodrigues by double-collar choke
– Johnny Tama forfeit to training partner Lucas Lepri
– Renato Canuto def. Michael Langhi by 2×0 pts
* Lucas Valente advances to SF. due to both athletes on the other side of his bracket being DQ'ed for passivity (Leon Taffa and Levi Jones-Leary).
SEMIFINALS
– Lucas Valente def. Renato Canuto by 1×0 adv, 0x0 pts
– Lucas Lepri def. Rodrigo Freitas by bow and arrow choke
FINAL
– Lucas Lepri def. Lucas Valente by decision, 0x0 pts
MIDDLEWEIGHT
1/4 FINALS
– Jaime Canuto def. Otavio Sousa by decision, 0x0 pts
– Isaque Bahiense def. JT Torres by 4×2 pts
– Marcos Tinoco def. Michael Liera by 5×0 pts
– Gabriel Arges def. Claudio Calasans by 6×4 pts
SEMIFINALS
– Isaque Bahiense def. Jaime Canuto by toe hold
– Gabriel Arges def. Marcos Tinoco by 2×0 pts
FINAL
–Gabriel Arges def. Isaque Bahiense by 3×2 adv, 2×2 pts
MEDIUM-HEAVYWEIGHT
1/4 FINALS
– Felipe Pena def. Nisar Loynab by 8×2 pts
– Matheus Diniz def. Lucas Barbosa by 2×0 pts
– Gustavo Batista def. Matheus Spirandeli by 2×0 pts
– Renato Cardoso def. Rudson Mateus by 4×3 adv, 2×2 pts
SEMIFINALS
– Felipe Pena def. Matheus Diniz by 2×0
– Gustavo Batista def. Renato Cardoso by double-collar choke
FINAL
– Felipe Pena def. Gustavo Batista by decision, 2×2 pts
HEAVYWEIGHT
1/4 FINALS
– Kaynan Duarte def. Adam Wardzinski by armbar
– Fernando Reis forfeit to training partner Dimitrius Souza
– Vinicius Ferreira def. Patrick Gaudio by decision, 0x0 pts
– Leandro Lo def. Jackson Sousa by 4×2 pts
SEMIFINALS
– Kaynan Duarte def. Dimitrius Souza by 2×0 pts
– Leandro Lo def. Vinicius Ferreira by DQ (headbutt)
FINAL
– Kaynan Duarte def. Leandro Lo by 5×3 pts
SUPER-HEAVYWEIGHT
1/4 FINALS
– Guilherme Augusto def. Gutemberg Pereira by 3×0 pts
– Mahamed Aly def. Igor Schneider by kimura
– Luiz Panza def. Wellington Peroto by triangle
– Nicholas Meregali def. Helton Jose by 2×0
SEMIFINALS
– Nicholas Meregali def. Luiz Panza by triangle armbar
– Mahamed Aly def. Guilherme Augusto by 2×0 pts
FINAL
– Nicholas Meregali def. Mahamed Aly by double-collar choke
ULTRA-HEAVYWEIGHT
1/4 FINALS
– Felipe Bezerra def. Victor Honório by 3×2 adv, 2×2 pts
– Ricardo Evangelista def. Eduardo Lopes by toe hold
– Max Gimenis def. Renan Vieira by wristlock
– Marcus Almeida def. Thomas McMahon by 11×0 pts
SEMIFINALS
– Ricardo Evangelista def. Felipe Bezerra by arm-in ezekiel choke
– Marcus Almeida def. Max Gimenis by brabo choke

FINAL
– Marcus Almeida def. Ricardo Evangelista by double-collar choke
OPEN WEIGHT
1/4 FINALS
– Marcus Almeida def. Felipe Pena by split decision (4×4 pts)
– Leandro Lo def. Luiz Panza by triangle armbar
– Keenan Cornelius def. Nicholas Meregali by 2x0pts
– Fellipe Andrew def. Vinicius Ferreira by decision (2x2pts)
SEMIFINALS
– Leandro Lo def. Keenan Cornelius by decision (0x0 pts)
– Marcus Almeida def. Fellipe Andrew by WO (no show, injury)
FINAL
– Marcus Almeida close out with Leandro Lo
WORLD CHAMPIONSHIP: female divisions
ROOSTER WEIGHT
FINAL
– Mayssa Bastos def. Rikako Yuasa by 1×0 adv, 6×6 pts
#1 Mayssa Bastos
#2 Rikako Yuasa
#3 Serena Gabrielli
#3 Thamires Aquino
LIGHT-FEATHERWEIGHT
FINAL
– Tammi Musumeci def. Amanda Monteiro by 1×0 adv, 0x0 pts
#1 Tammi Musumeci
#2 Amanda Monteiro
#3 Gezari Matuda
#3 Kristina Barlaan
FEATHERWEIGHT
FINAL
– Ana Carolina Schmit def. Bianca Basílio by decision (2×1)
#1 Ana Carolina Schmit
#2 Bianca Basílio
#3 Ffion Davies
#3 Ariadne Oliveira
LIGHTWEIGHT
FINAL
– Beatriz Mesquita def. Charlotte Von Baumgarten by choke
#1 Beatriz Mesquita
#2 Charlotte Von Baumgarten
#3 Jena Bishop
#3 Gabi McComb
MIDDLEWEIGHT
FINAL
– Ana Carolina Vieira def. Laurah Hallock by arm-in ezekiel choke
#1 Ana Carolina Vieira
#2 Laurah Hallock
#3 Samatha Cook
#3 Jessica Swanson
MEDIUM-HEAVYWEIGHT
FINAL
– Andresa Cintra def. Luiza Monteiro by double-collar choke
#1 Andresa Cintra
#2 Luiza Monteiro
#3 Rafaela Bertolot
#3 Melisa Cueto
HEAVYWEIGHT
FINAL
– Nathiely Jesus def. Fernanda Mazzelli by double-collar choke
#1 Nathiely Jesus
#2 Fernanda Mazzelli
#3 Isadora Silva
#3 Melisa Cueto
SUPER-HEAVYWEIGHT
FINAL
– Claudia Doval def. Venla Luukkonnen by armlock
#1 Claudia Doval
#2 Venla Luukkonnen
#3 Jessica Flowers
#3 Alison Trembley
OPEN-WEIGHT
– Nathiely de Jesus def. Beatriz Mesquita by 4×0
#1 Nathiely de Jesus
#2 Beatriz Mesquita
#3 Isadora Silva
#3 Ana Carolina Vieira