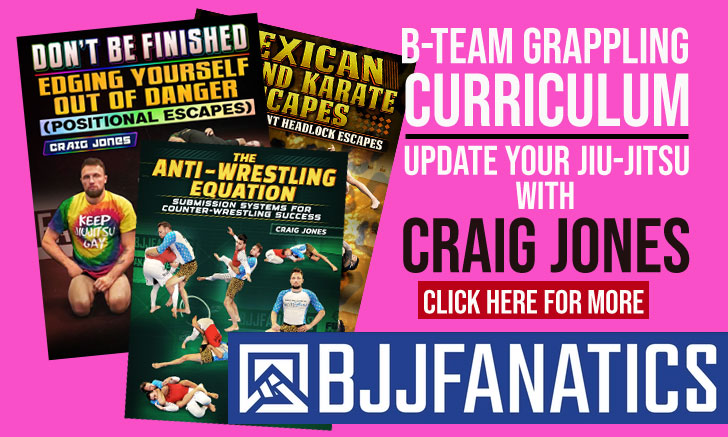 The last couple of years have brought plenty of new talent to an ageing lightweight division. From all these new prospects none impacted the the sport more than Gracie Barra's Edwin Najmi.
Pointed out as a future star in our sport since his purple belt days, things didn't get off to a good start at black belt. A disappointing loss during the quarter-finals of Boa Super 8 in Australia, followed by a lackluster performance at Copa Podio's Lightweight GP had many wondering if Romulo Barral's prodigy would live up to the expectations. Doubters needed not worry.
THE CATERPILLAR DAYS
Universally known as one of the most aggressive guard pullers in the business, Najmi earned that reputation through countless battles in the lower belt divisions of the sport. This included high profile matches in tournaments such as the Pan American and World Championships.
An example of this was his match ending guard pull against Nicholas Meregali at the final of the purple belt open weight division of 2014:
Over the years there hasn't been one world champion to whom we couldn't pinpoint a set of trademark techniques. Edwin showed he had those from early on. Another characteristic of a champion is his willingness to evolve, one of the hardest things to do as a competitor – particularly when your game is still successful. Najmi was quick to identify this grappling cannon as well.
The evolution started halfway through his brown belt campaign. At one point we stopped witnessing Najmi's instant double collar guard pull, as Edwin started waiting for his opponents to pull instead. This didn't happen overnight, but was clearly visible for those who follow the sport closely.
The purpose indicated Edwin's foresight. One cannot make it through in the black belt division without a "B-C and D" plans. But not only that, Najmi saw this change as a personal development:
"It looks terrible when you watch a match and they [competitors] are flopping around in double guard pull and are scared to come on top. So I guess I made it a personal goal to become a guard passer. Everyone at the time was so focused on having the best guard ever, so I did the opposite to be different from everybody and started working on my top game." – Edwin Najmi (2016)
THE FLIGHT OF THE BUTTERFLY
By the time Najmi arrived to the black belt division he had completely reshaped his game. Still aggressive and submission orientated (he doesn't seem to have it any other way), the new Najmi took a few months to get rid of his black belt jitters.
That change seemed to take place after the European Open, as Najmi went on a 7 fight win streak (4 submission wins), the longest victorious sequence in the whole lightweight division this year.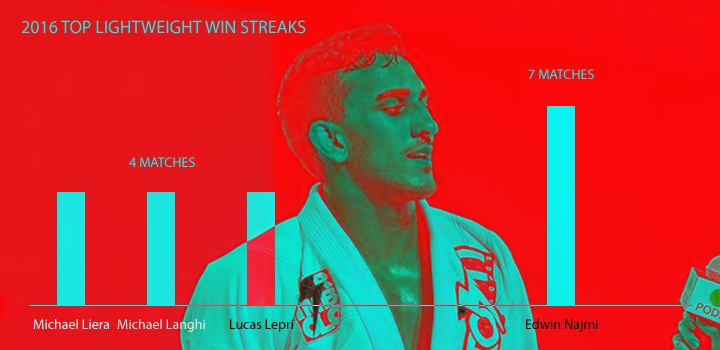 The win at the Pan American Championship gave Najmi the respect he deserved, setting him for a very strong World Championship performance, one where he defeated his European Open foe (Alex Cabanes), as well as the mega talented Michael Liera Jr and Checkmat's veteran Gabriel "Palito".
With both Lucas Lepri and Michael Langhi having past their 30th birthday, the lightweight division will soon be crowning a new king, and though there are many strong candidates to the crown, Najmi appears to be already getting ahead of the pack.