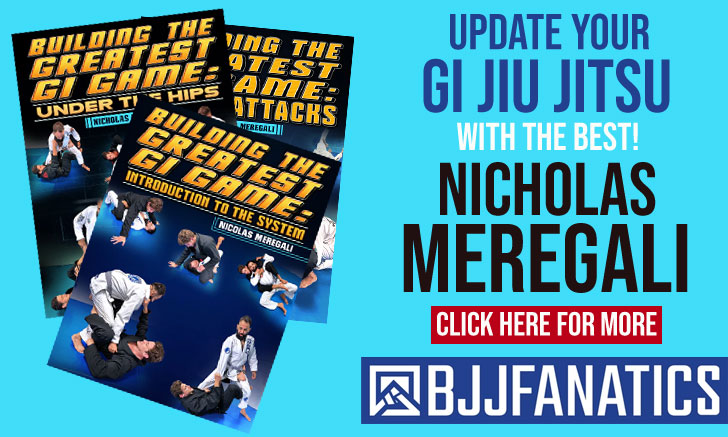 With so much of the today's media efforts aimed at the two biggest poles in jiu jitsu – USA and Brazil, we often like to venture into uncharted territory and bring our readers a few athletes names who may have missed their radar.
Having had regular scout reports on European talent, we feel it is more than time the Asian market got the respect and the attention it deserves. One of the booming BJJ stables over the years has been Japan, whose hegemony in the continent is now being tested by countries not associated with high level jiu jitsu in the past. Those countries being China and South Korea and United Arab Emirates.
In this here piece, we went looking for seven of the top coloured belts from Asia, a number taken from one of the region's most outstanding cinematic masterpieces, our way of paying tribute to the Seven Samurai by Akira Kurosawa. So without further ado, here are jiu jitsu's Seven Samurai: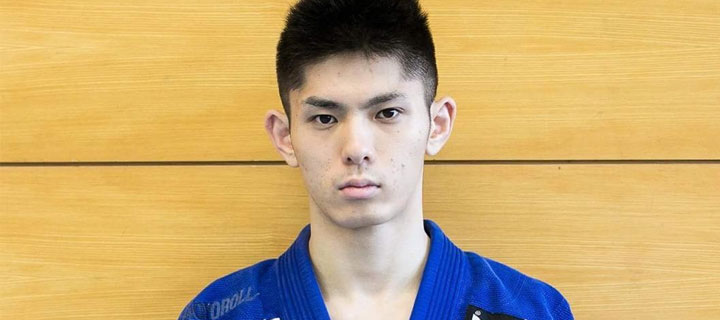 KEITO OYANAGI [ IG @keitocdbjj ]
Country: Japan || Team: Carpe Diem || Division: Purple || Class: Feather
One of the growing stars in the Land of the Rising Sun is Carpe Diem's Keito Oyanagi, student of Yuki Ishikawa. Oyanagi is a tall featherweight who uses his frame perfectly from the guard (his prefered method for victory).
In less than 6 months as a purple belt Keito Oyanagi reached the podium of 3 of the top Asian tournaments, including JBJJF All Japan (Champion), the Asian Open (silver) and UAEJJF Abu Dhabi Grand Slam (bronze).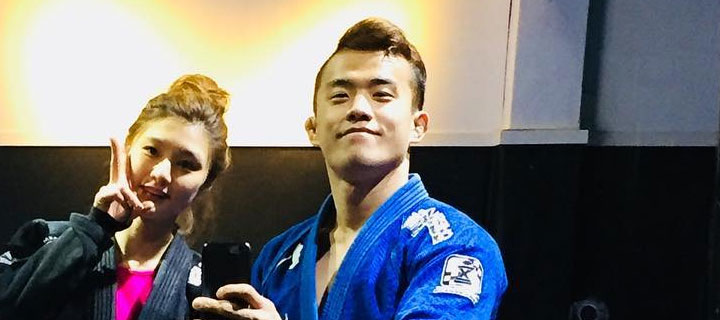 SANG-HYEON LEE [ IG @iidw4868 ]
Country: South Korea || Team: N/A || Division: Purple || Class: Middle
A sign of how much jiu jitsu is growing in Korea can be measured by how many talented coloured belts are currently coming out. The results of this South Korean effort could be seen at the IBJJF Asian Open this year, with a substantial amount of medalists coming from this country. Lee was one of them.
Sang-Hyeon is a powerful middleweight with heaps of international experience. Among many gold medals on a national level, Sang-Hyeon also conquered two very important silver medals at the UAEJJF Abu Dhabi World Pro and at the IBJJF Asian Open.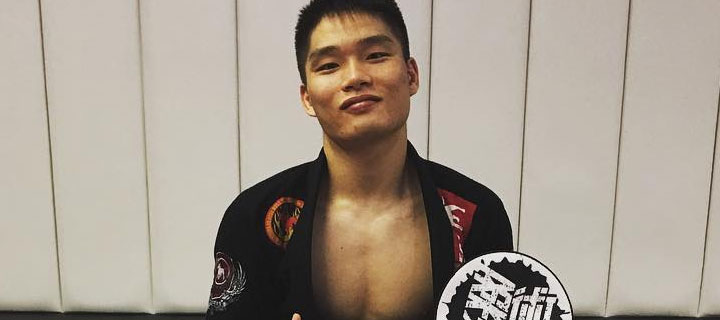 HAO QIAN [ IG @haohao_bjj ]
Country: China || Team: T.Y. BJJ Team || Division: Brown || Class: Light
One of the first big names being developed inside Chinese borders is brown belt Hao Qian, a student of veteran competitor Takahito Yoshioka. As a purple belt Qian won the Japanese Nationals, the All Japan title and a 3rd Place in the Asian Open, accolades that earned him the promotion just recently.
A very dedicated competitor, Hao Qian has travelled the world in search of competition since his early career, having also an IBJJF Las Vegas International Open title as a blue belt.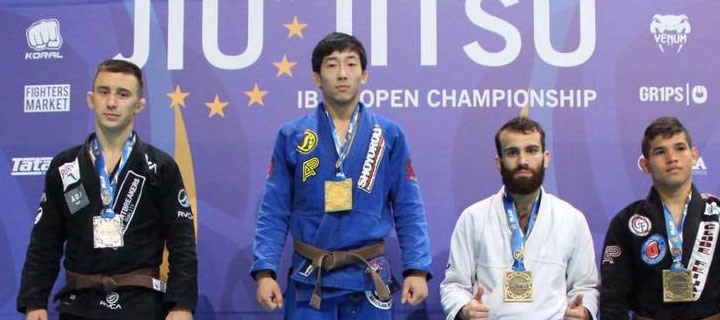 MUNKHBAYAR ALTANTUGS (MUUJIG) [ IG @muujig_altantugs ]
Country: Mongolia || Team: Roger Gracie || Division: Brown || Class: Feather
Muujig is a Mongolian athlete with an Europe passport, a continent where he has resided for years. Originally starting his jiu jitsu journey in Holland back in 2011, Altantugs decided to turn pro in 2013 and to achieve his long term aspirations in the sport, Munkhabayar moved to London where he joined Roger Gracie's Academy.
A 2x IBJJF European Open champion (purple and brown belt), No-Gi European champ, UAEJJF Grand Slam and British champ (to name a few titles), Muujig is without a doubt one of the most promising stars in the European circuit and will hold the Mongolian flag high in years to come.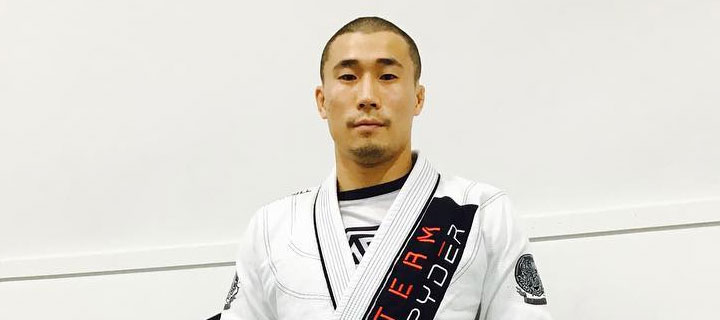 INSEONG JANG [IG @jispower]
Country: South Korea || Team: Wire Jiu Jitsu || Division: Brown || Class: Light
Another Korean bursting out into the international scene is Inseong Jang. Some of you might remember him from the Spyder Jiu Jitsu Invitational this year, when he defeated Demian Maia black belt world medalist Rafael Domingos, also taking good care of himself against BJJ sensation Jamill Hill-Taylor.
With plenty of eye opening performances in the Asian circuit, those who follow the scene have been well aware of this young athlete for some time. Among his Main Achievements you can count a UAEJJF Korean Pro Championship title (open weight), double gold at the ASJJF Dumau Championship, a 2nd place at the IBJJF Asian Open and Spyder Invitational.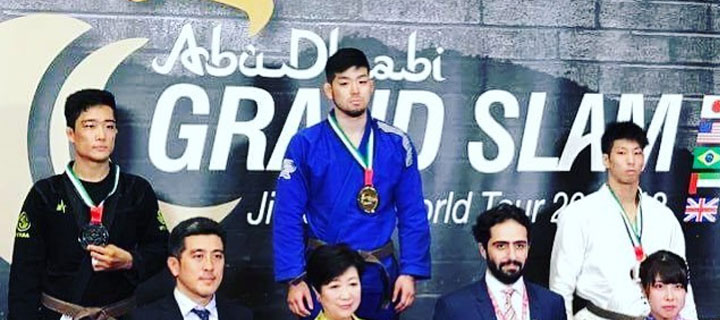 KAZUKI WATANABE [ IG @kazukicdbjj ]
Country: Japan || Team: Carpe Diem || Division: Brown || Class: Middle
One of the hardest workers in Japanese jiu jitsu is Kazuki Watanabe, an assistant instructor at Carpe Diem and a full time athlete since 2016. Originally training in Fukushima, Kazuki decided to take the leap of faith and moved to Tokyo to keep a close finger on the sport's pulse. He found a home at Carpe Diem, who offered to provide food and shelter in exchange for his dedication to grappling and the team.
His courage and hard work paid off this year with great results on a national and international level: a UAEJJF Grand Slam Tokyo title, and All Japan gold medal, double gold at the Tokyo Open as well as a silver in the IBJJF Asian Open. A great future ahead for the young athlete.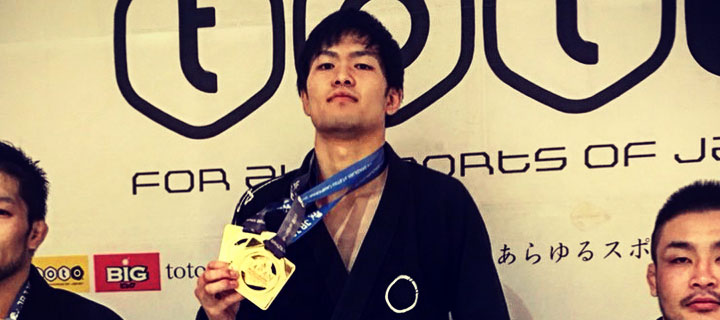 GO UTSUGI [IG @bjutsugi ]
Country: Japan || Team: Paraestra || Division: Brown || Class: Middle
From one of the historic BJJ academies in Japan is Go Utsugi, a middleweight who likes to test his skills regularly in the open weight division. His brave efforts have earned him double medals in important IBJJF ruled events such as the Asian Open and the Japanese Nationals this year.
We haven't seen any footage of Mr Utsugi yet, but are told he us the real deal in talent and composure on the mats.