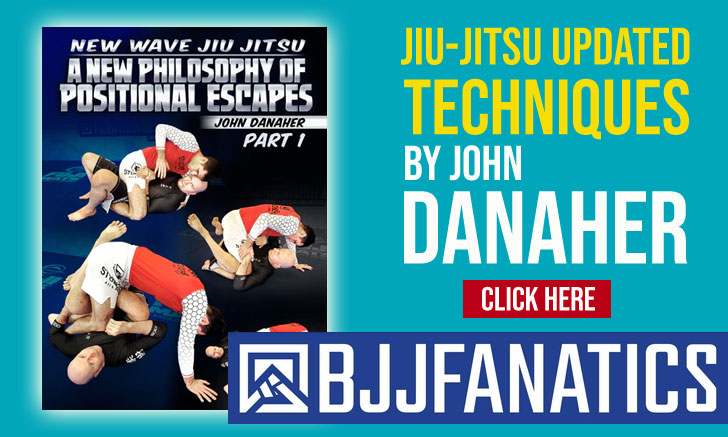 The 4th season of Copa Podio is underway. After an amazing show earlier this year through the lightweight Grand Prix, where CP displayed an incredible mix between established athletes and the young guns of the sport, the innovative promotion is setting itself up for a repeat dose of incredible jiu jitsu by following the same recipe.
A few months in the making, the Copa Podio Middleweight GP has finally been revealed. Check below the full list of athletes:
Date: July 9, 2016 (saturday)
Address: Ginásio San Lorenzo – Salcedo, 4250 – Buenos Aires – Argentina
CP MIDDLEWEIGHT GP COMPETITORS
Leandro Lo (BRA)
Team: Ns Brotherhood
No need for introductions here, Leando is arguably the best pound-4-pound athlete in the sport today, being also the current light and middleweight champion of Copa Podio.
Diego Borges (BRA)
Team: Zenith
Another repeat offender in Copa Podio's GP, Diego placed 3rd earlier this year (and 2nd in 2013) during the lightweight GP. Borges is very aggressive, fast and athletic, making these his trademark attributes.
Claudio Calasans (BRA)
Team: Calasans Camargo/Atos
Another athlete who needs no introductions, Calasans is a veteran and a former world champion who has been at the top of the jiu jitsu game for nearly 10 years.
Dillon Danis (USA)
Team: Alliance NYC
One of the big stars in the sport today, Dillon Danis is a warrior with well rounded from the top and bottom positions. Never expect a boring match from this Marcelo Garcia black belt.
Dan Borovic (USA)
Team: Brasa
A superb addition to this year's Copa Podio, who always opt to add new talent to their GP's. Though he's only been a brown belt for 6 months, Dan is a masterful guard player with deadly skills and should not be taken lightly.
Victor Estima (BRA)
Team: Gracie Barra
One of the great ambassadors of the sport in the United Kingdom, where he established his academy many moons ago, Estima has always been competitive and entertaining. Expect to see fast submissions and great scrambles from Victor.
Max Gimenis (BRA)
Team: GF Team
Recently promoted to black belt, Max Gimenis promises to take the super heavyweight division by storm next year. Incredible potential showed by this young man who is coming from a gold at the IBJJF World Championships. How is he making the 86kg mark? That we don't know, but he will most definitely also have a sizeable advantage over most competitors.
Nicholas Meregali (BRA)
Team: Alliance PA
There are athletes who are destined for greatness, and although this card has plenty of those already, Mario Reis' brown belt's talent is definitely something special. Nicholas' lack of experience at the highest level will certainly be put to the test, but considering what he has done as a brown belt already, expect fireworks from this gaúcho.
Erberth Santos (BRA)
Team: Ryan Gracie SP
The favorite to win the show is Erberth Santos, who's had an incredible year in 2016. After wins over Felipe Pena, Romulo Barral, Bernardo Faria, Andre Galvao and countless others this year, one of the toughest challenges Erberth faces is the weight cut, from 100 to 86kg.
John Combs (USA)
Team: Easton Training Centre
Recently promoted to black belt by the legendary Amal Easton, John Combs is also one of the smaller athletes in the group. But make no mistake, this Amal Easton student is as game as they come. Packed with a solid competitor drive and the talent to match it, this year's Pan American champion brings solid takedowns and a submission orientated game that will surprise anyone who hasn't been paying attention to this year's brown belt middleweight division.
COPA PODIO SUPERFIGHTS
Opening match:
Franco Marini (ARG) vs Enrique March (ARG)
South-American Challenge:
Ottaviano La Maquina (ARG) vs Max Lichevski (PAR)
Angel Angel Alderete (ARG) vs Luis Schaerer (PAR)
Mariano Hinojal (ARG) vs Andres Peres (CHI)
Vikings vs. Cabras da Peste – 2nd round:
Vegard Randeberg (NOR) vs Horlando Monteiro (Natal)
Nic Ruben (NOR) vs Matheus Floresta (Aracajú)
Alexander Tráns (DIN) vs Bráulio Estima (Pernambuco)