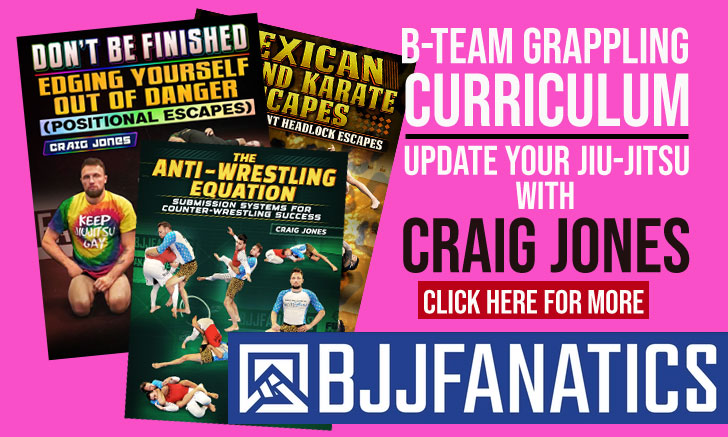 With the year on a fast track to 2018 we revisit one of our very first traditions of scouting the rising talent brewing from the Old Continent. 2017 was another strong year for jiu jitsu's growth in Europe, with the region's numbers of competitions blowing up. This being tied to a stronger structure for the sport in the area, more high level coaches, better recognition for jiu jitsu and professional outlets such as Polaris, Crest and UAEJJF events.
With this article we showcase 5 up and coming jiu jitsu competitors who stood out to us this year. Men and women who will likely make an impact in BJJ's landscape in the not too distant future. So without further ado…
ERIC BERGMAN (Gracie Barra)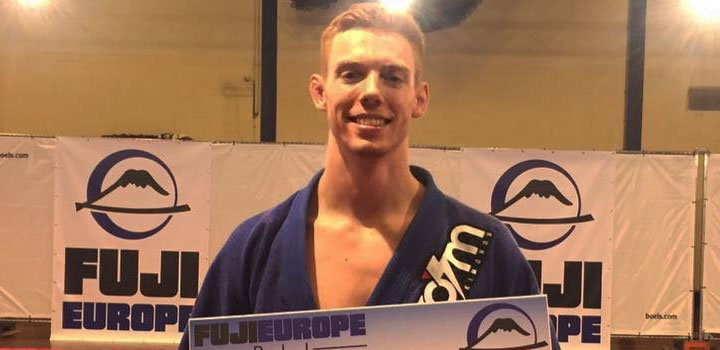 Country: Germany / Rank: Purple / Division: Super-Heavyweight
Germany has arrived! Despite initial hiccups in setting BJJ in the central European country, the sport has been growing healthily, with the talent + work ethic the nation has shown in so many different sports now rising above in jiu jitsu also. Eric is a perfect example of those traits.
We hadn't heard of Bergman until January 2017, when we witnessed the powerful super-heavyweight conquer the purple belt division at the European Open. He has since continued to grow, having medalled also at the Worlds and more recently won the very tough FUJI Challenge. Good future for Eric on the horizon.
Recent Resume:
IBJJF European Champ 2017
FUJI Challenge Champ 2017
IBJJF No-Gi Berlin Open Champ 2016
IBJJF No-Gi London Open Champ 2016
IBJJF Worlds 3rd Place 2017
BRUNO LIMA (Gracie Barra)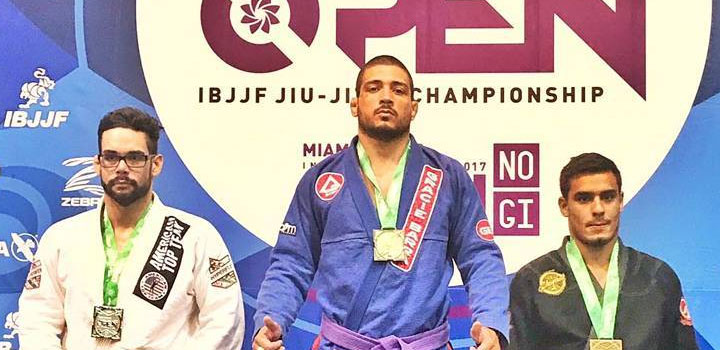 Country: Portugal / Rank: Purple / Division: Heavyweight
One of the breakthrough purple belts of 2017 was Bruno Lima of Gracie Barra Lisbon. The powerful heavyweight had a very positive year, placing the Southern European country on the BJJ map once again after a silver medal as a blue belt at the Abu Dhabi World Pro.
Not only athletically gifted, Lima also carries plenty of mental fortitude to the mats when competing. Two key elements to have in the weapons cabinet of any high level BJJ athlete. Keep your eyes on this young man in the future.
Recent Resume:
IBJJF European Champ 2017
IBJJF Miami Spring Open Champ 2017
UAEJJF Abu Dhabi Pro 2nd 2016 – 2017
UAEJJF London Grand Slam 2nd 2017
IBJJF Worlds 3rd 2017
MARGOT CICCARELLI (Unity JJ)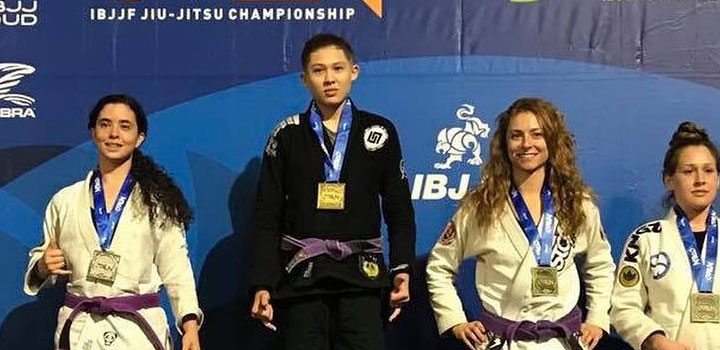 Country: England / Rank: Purple / Division: Lightweight
One of jiu jitsu's most prominent nomads is Margot Ciccarelli – half Italian, born and raised in England, Margot spends most of the year travelling between the US, Europe and Hong Kong – always carrying her gi. One of the hardest and most seasoned competitors in the purple belt division, Margot is known for her new school guard style, tricks she learned while working with both the Mendes Brothers and Unity JJ – home to the Miyaos.
Flexible, strong and possessing incredible spatial awareness, Margot is set to become a big player in jiu jitsu. A claim further solidified by Ciccarelli's high profile wins over the past couple of years.
Recent Resume:
IBJJF European Open Champ 2017
IBJJF Asian Open Champ 2017 – 2016
IBJJF Pan Pacific Champ 2016
IBJJF Long Beach Open Champ 2017
IBJJF Pan American 2nd Place 2016
UAEJJF Abu Dhabi Pro 3rd Place 2016
FFION DAVIES (ECJJA)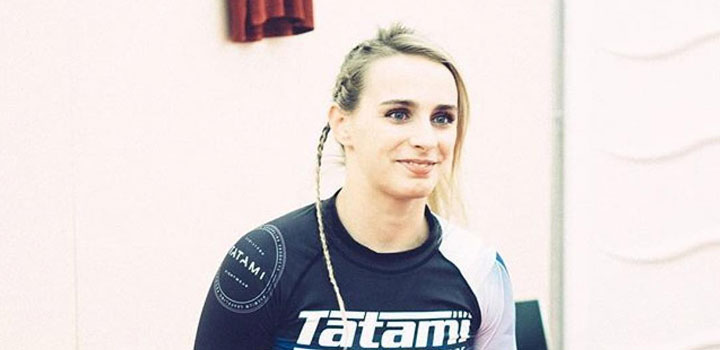 Country: Wales / Rank: Brown / Division: Lightweight
The first Welsh competitor to feature in one of our scouting pieces is Ffion Davies, arguably the most accomplished coloured belt in the United Kingdom today. Recently promoted to brown belt by Darragh O'Connaill, Davies made herself noticed as a blue belt by conquering European and World titles. She has since maintained her competitive record at the highest standard with and without the gi.
On one of Davies' breakthrough performances this year, Ffion took on black belt world champion Talita Alencar at the EBI tournament, giving Talita an absolute war – almost sinking in the finish. Although victory escaped her grasp that time, Davies proved her talent has the potential to reach the highest platforms in this sport.
Recent Resume:
ADCC Trials Champ 2017
IBJJF No-Gi Worlds Champ 2016 – 2015
IBJJF European Open Champ 2015 – 2016
IBJJF Spanish National Champ 2017
IBJJF Worlds 2nd Place 2017 – 2016
GERARD LABINSKI (Ns Brotherhood)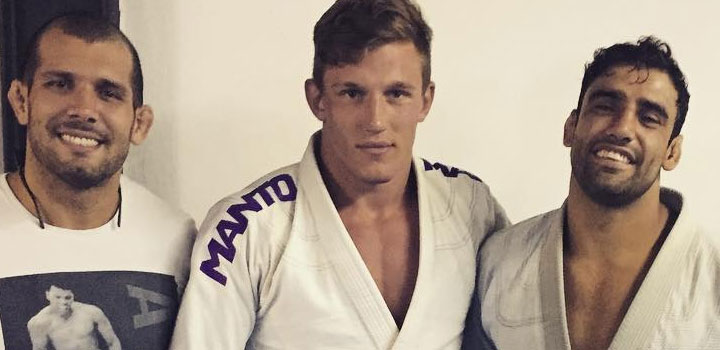 Country: Poland / Rank: Black / Division: Super-Heavyweight
Another jiu jitsu nomad is Polish competitor Gerard Labinski, who has travelled the world for the past few years in search for the very best to train with. In recent times Gerard made Sao Paulo, Brazil his home. There he became a direct student of Leandro Lo at New School Brotherhood – a period that also matched one of his most successful times in competition.
After successive medals at the world's most prestigious tournaments, Gerard has finally been awarded with his black belt (only a few weeks ago). His debut is being highly anticipated.
Recent Resume:
IBJJF Pans Cham 2017
IBJJF American Nats Champ 2017
IBJJF South American Champ 2016
IBJJF Worlds 2nd Place 2017
IBJJF Worlds 3rd Place 2016