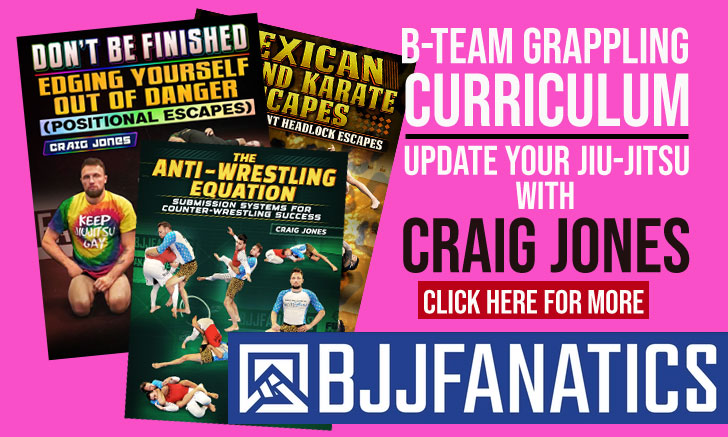 This year we watched in awe as Lucas Lepri ran-through the IBJJF World Championship lightweight division yet again. Arguably the strongest performance we've witnessed from the Alliance athlete in his 10 year career competing as a black belt, in the sport's most prestigious tournament.
His accomplishment was even more significant when considering Lepri's camp, his training spent at his own academy in Charlotte, North Carolina, away from the busy Alliance hotspots of Sao Paulo, NYC or LA.
Charlotte is not often seen as a hub for champions in our sport, but that is about to change according to Lucas, who is dead set on putting North Carolina on the BJJ map:
"People told me about Charlotte, that it was a good city to live in. They don't have [BJJ] champions here, so it is a perfect spot for me to start making history" Lepri said, mentioning also that "I saw lots of potential here. Everyone goes to California, but there are many states in the US that don't have a very evolved jiu jitsu. This city also has an international airport from which I can connect to everywhere in the world for seminars and travels."
Lepri's first American home was New York, brought in by Fábio Clemente and Babs Olusanmokun to coach at the legendary Alliance NYC academy, one of the very first grappling institutions in the famous city. After life in the Big Apple Lucas moved to Atlanta, working alongside Master Jacaré Romero at the team's headquarters.
All these experiences have helped shape Lepri's game both as a coach and a competitor. Through his career, Lepri has truly had some of the best instructors an athlete could ask for in this game: Elan Santiago, Fábio Gurgel, Tererê, Gigi and Jacaré. When asked who he thought was his biggest influence, Lepri explained each added their ingredient to Lucas' very special recipe:
"They all made a difference. Elan Santiago gave me a very solid base, exactly what I needed from white, blue and purple. This was crucial. Tererê is an idol for me, he was complete. Takedowns, winning from top, sweeping, always forward. I mirrored a lot of my game in him, not only that but also the way he treated people. A very positive attitude towards all.
When TT came apart I met Fábio Gurgel. I was already a fan of him from seeing all his battles, but when I got to know him that sentiment doubled up. He is an incredible person and his imput really improved my game. He made every position in my game tighter, I think my time spent in Sao Paulo with him was incredible for me.
With Master Jacaré in Atlanta I gained a lot of knowledge, particularly on how to coach and how to think as an instructor. How to listen to a student and understand his needs, how to explain things better… So yeah, all of them influenced me greatly."
These legends had an incredible impact on Lepri, who's always showed just as much dedication and knowledge on the mats of the gyms he's coached, as he has on the tournament arenas. That knowledge comes from the experience of someone who started his coaching career a long time ago, as a blue belt, assisting Elan Santiago on the mats of his academy (even replacing Santiago when he was out of town).
Officially Lucas Lepri started taking charge of his own classroom as a 19 year old brown belt, coaching 2 and 3 times per day. Since those days he has amalgamated a serious amount of high level knowledge from those aforementioned legends who've been behind him and his glorious career. His style of coaching reflects that, being (in his own words) "a quilt of information" from each.
Recently Lucas decided to open up a few of his deadly skills to the broader public by releasing a highly detailed jiu jitsu instructional, together with Digitsu, focussing on the knee-on-belly, a position rarely covered by BJJ tutorials. The choice for this unusual subject lies on Lucas Lepri's views of modern day jiu jitsu:
"We see very few submissions from side control or mount these days, but this should be the basis of jiu jitsu. To pass and finish. We cannot afford to lose the essence: controlling and not letting the opponent escape or improve his position. I work a lot on these specific details, so I never lose a position."
This is indeed a philosophy followed by many jiu jitsu greats, including Rickson Gracie who often mentions moving forward and never back, as his benchmark. Lepri feels the same way:
"I think competitors are not working on this subject, people concentrate on sweeping or passing to get the points, that is their goal. Often you will see them going back to guard to score more or stall. They are missing the adjustments, the tightness needed to move forward. This makes all the difference." He used the example of the last IBJJF World Championship "I was the only black belt who submitted in a final. This is a sign that something isn't right. Of course it is very hard to get a tap at this level, but the percentage is way too low. People score a point and play strategy."
This forward thinking mentality has made Lepri the most accomplished lightweight of our time, with only one major title missing from Lucas' packed medal cabinet, the ADCC. This is Lucas' next goal: "I will be 32 next September, but I have a few years of competing in front of me still, and want to get my hands on the ADCC. I have plenty of titles to grab, I want to be remembered as the best lightweight in our sport's history, not just because of the titles, but for technical ability and submission rate. (…) I have a few superfight proposals [for 2016], but failing that I think I will not be competing this year, I had a busy first 6 months with Copa Podio and the Worlds, it is time to give my full attention to my students".
So if we don't get to see him compete this year, we will have a focused Lepri looking for his 1st ADCC title in 2017. While we wait to see this come to fruition, maybe check Lucas's latest tutorial with Digitsu to learn the details of this man's art here.
On his last notes, Lucas expressed his appreciation for all his sponsors: Digitsu, Kinephys, Moskova and Storm.