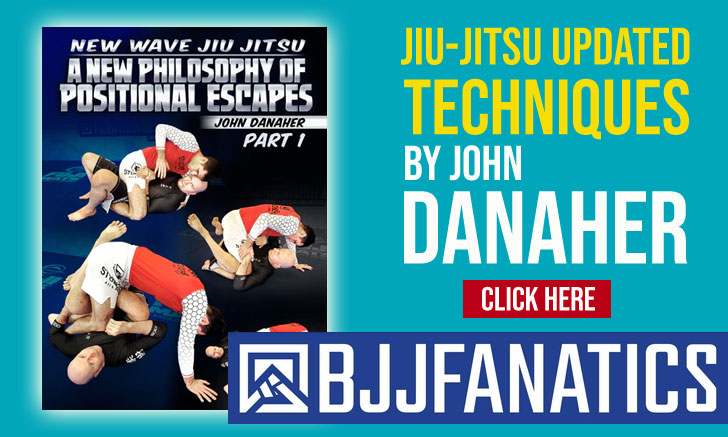 Renato and Raquel Canuto are two of the most likable faces in jiu-jitsu today. Based in Las Vegas, Nevada, where the young couple met a few years ago, the Canuto's have blasted through most of their opponents with exciting grappling styles, captivating audiences around the world.
Recently the couple decided to combine their love for competing with a newfound joy in coaching, and for that reason, will be joining forces with Venum at the brand's new training facility, which is currently being built in the Fight Capital of the world. This Venum Training Camp will feature not only BJJ but also different styles of striking and other combat sports, a "full-service gym" as Raquel put it in an interview given to BJJ Heroes on December 2018.
The idea for the collaboration emerged from a trip to France in January this year, where the Canuto's visited the Venum headquarters, a brand that has sponsored Renato since 2016. Given that there was already a solid relationship between Renato and the brand's CEO, a United States training camp was discussed: "They [EN: Venum leadership] talked about bringing the Training Camp to L.A. and Renato told them he'd be interested in working with them as an instructor. At the time we didn't know how big the project would be. After the 'Worlds' they approached us about the project and pretty much said: 'WHY NOT GO TO VEGAS?' They had just signed Mikey [Musumeci] and Renato had finished a spectacular year so it would only make sense to bring the gym here. They also signed a boxer based out of Vegas. Venum made an offer, I got on board as well. Now here we are about to open Checkmat Las Vegas!"
The idea of bringing this level of talent to a city with such a rich combat sports history only adds to the gym's concept – "Las Vegas is the fight capital of the world and jiu-jitsu has a growing presence here, but the competition scene is still a little behind. There are some big names here living in Las Vegas and a majority of the bigger schools here have a handful of people who compete actively but there is still some ground to cover. Luckily we have a good group of friends in the Musumeci's, Jimenez family and a lot of people over at Dunham's that all get together to train and prepare. But our idea is to have a place where we can do everything and run camps together."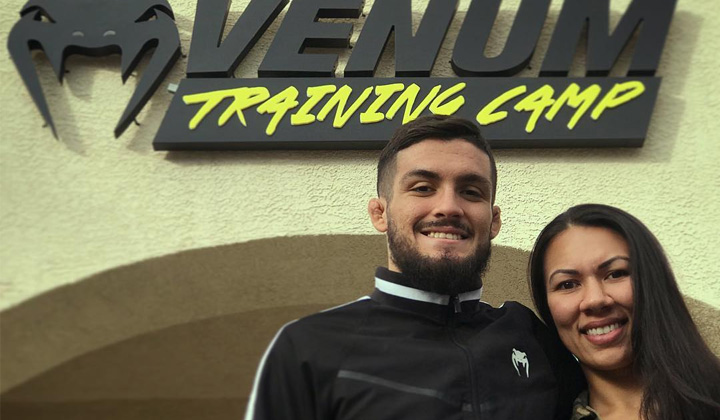 One thing that tends to happen to athletes when they open their own businesses is a decay in performance at the highest level, something the Canuto's are well aware of: "We don't have to run the business part of the gym and that was what was important to us. Venum has a great team that will be taking care of all of that. We have had investors approach us about opening a gym or people wanting us to come and teach full time at their schools but we aren't ready for that responsibility just yet. Being that Venum sponsors both of us, they understand our current commitment to competition. The better we do, the better they do as well." This perfect symbiosis between Raquel, Renato and the Venum management has allowed for all three parties to move forward with this very auspicious project. "[We have] freedom to leave for camps if we need to and to also bring people here to train. But we plan to be here and create the best team we can from kids all the way up to masters. Renato grew up on the mats as his father [Valdir Canuto] was his coach so he has always wanted to do the same thing that his Dad did for him. Being a coach is something that was always in his plans. We still plan to go out to Long Beach to train for the major tournaments but (…) we have a good base of training here." said Raquel.
The new gym will also be under the Checkmat BJJ Association, a team Renato and Raquel joined last year after the spit from Zenith: "When we left [Zenith] we didn't know what would come next. We really didn't want to disrespect them by finding something while we were there so it was hard in the beginning. We spent a month clueless about what would come next. Even worst, it was around Pan Am and this made us lose the registration for it. Renato was Checkmat before he became Zenith so, when 'Buchecha' was in town for one weekend, he came to train. The next day he asked if we could sit with him and Leo [Vieira] to talk. Leo is old school. What is right is right, and what is wrong is wrong. He offered us support and freedom and that was what we wanted. Nothing special or spectacular. Just a place to train, coaching and a team behind us for whatever else we may need. We were able to do the Worlds Camp at the headquarters this year and it was the best camp we'd ever had. We spent a month training with everyone and every day was hard. Everyone treated us so well and it was amazing to be there and be a part of it. So it was a really special moment for us to go to the finals wearing a Checkmat patch on our back."
The Venum Training Camp, AKA Checkmat Las Vegas will be opening by the end of December 2018 at the following address:
9436 W Lake Mead Blvd
Las Vegas, NV 89134, USA
You can also keep track of the Canuto family through their Instagram accounts:
Raquel: @raquelpaaluhi
Renato: @renatocanutobjj
Anela + Arona (The Kids): @anela_arona
Checkmat LV (The Gym): @checkmatlasvegas