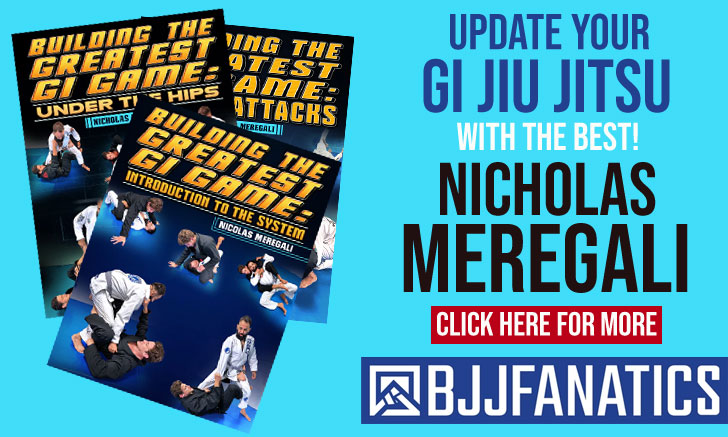 Geovanny Martinez, commonly known as "Geo" Martinez or by the nickname "Freakazoid" is a jiu-jitsu black belt under Eddie Bravo and one of the top American grapplers in the No-Gi competitive scene having defeated big names of the sport such as Jeff Glover and Fabbio Passos. A submission orientated fighter, Martinez came from a breakdancing (B-boying) background, quickly adapting to the 10th Planet Jiu-Jitsu system, reaching his black belt status in only three years of training. Geovanny is also the brother of another talented competitor in Richie Martinez.
Geo Martinez Jiu-Jitsu
Full Name: Geovanny Martinez
Nickname: "Freakazoid" or "Freakahhzoid" is a nickname started by his older brother Richie Martinez while competing in B-boying dance tournaments for the breakdancing group "The Freak Show". The name was mentioned due to Geovanny's countless hours watching the cartoon show Freakazoid.
Lineage: Carlos Gracie (Senior) > Hélio Gracie > Carlos Gracie Júnior > Jean Jaques Machado > Eddie Bravo > Geo Martinez
Main Achievements:
1st Place EBI 1 Invitational – 145lbs (2014)
1st Place EBI 2 Invitational – 135lbs (2014)
1st Place EBI 10 Invitational – 145lbs (2016)
1st Place Quintet II (2018)
1st Place ADCC US Trials (2014)
1st Place Gracie Nationals (2014)
2nd Place EBI 15 Invitational (2018)
Favorite Position/Technique: The truck, Calf Slicer, Kimura
Weight Division: Peso Pluma (64kg/141lbs)
Team/Association: 10th Planet
Geo Martinez Biography
Geovanny Martinez was born in San Diego, California (1987). After a life dedicated to breakdancing, in 2011 Geo was asked to give dancing classes to Ryan Ford's son at the 10th Planet gym in Vista, CA. In return, Martinez was offered the chance to train jiu-jitsu for free.
It took only a few classes to spark the interest of Martinez. Training with Sean Bollinger at 10th Planet Vista, Geo's natural talent started shining through at local competitions. Being a professional breakdancer, Geovanny possessed many of the natural attributes desired in a jiu-jitsu athlete, such as strength, flexibility, balance, and unusual spacial awareness. These characteristics helped him excel in the West Coast no-gi jiu-jitsu circuit.
As a purple belt, Geo Martinez started training more with the founder of the 10th Planet Jiu Jitsu academy, Eddie Bravo. It would be Bravo who would award Martinez his brown and black belts, the later on January 2014.
Throughout 2014, his first year as a black belt, Martinez went undefeated, competing in tough tournaments such as the Gracie Nationals, ADCC Trials, and the Eddie Bravo Invitational, where he collected his most impressive win of the year, beating ADCC veteran and former World Champion, Jeff Glover in the final.
Although Geo Martinez intended to compete at the International Brazilian Jiu-Jitsu Federation (IBJJF) World No-Gi Championship in 2014, he was denied entry in the tournament as he did not meet the IBJJF's time-in-rank requirements.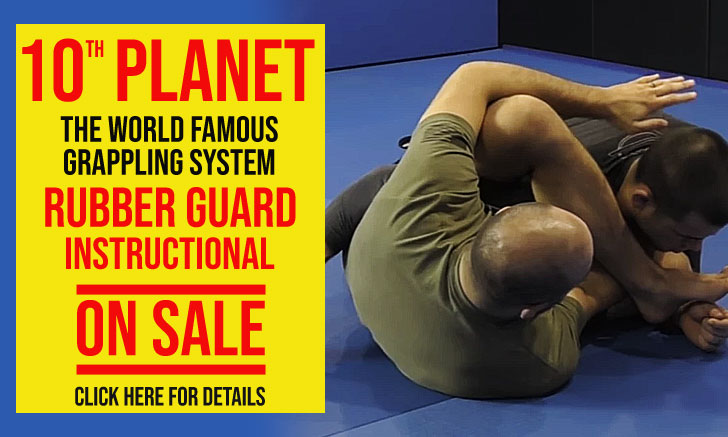 Geo Martinez Grappling Record
35 WINS
BY POINTS


BY ADVANTAGES




BY SUBMISSION




BY DECISION




BY PENALTIES




BY EBI/OT



23 SUBMISSIONS WINS
#bf1f6c
Outside heel hook
4
1
19 LOSSES
BY POINTS


BY ADVANTAGES




BY SUBMISSION




BY DECISION




BY PENALTIES




BY EBI/OT



4 SUBMISSIONS LOSSES
#d1212a
Triangle armlock
25
1
Geo Martinez Fight History
ID
Opponent
W/L
Method
Competition
Weight
Stage
Year
7816

Joe Soto

L
EBI/OT
EBI 4
65KG
4F
2015
7968

Bruno Frazatto

Bruno Frazatto
L
Pts: 2x0
ADCC
66KG
SF
2015
7970

Augusto Mendes

Augusto Mendes
L
Toe hold
ADCC
66KG
3RD
2015
8086

Joao Miyao

Joao Miyao
L
Pts: 4x2
GT Open
ABS
SPF
2015
10303

Bill Cooper

Bill Cooper
L
EBI/OT
EBI 7
65KG
SF
2016
12573

Bruno Frazatto

Bruno Frazatto
L
Pts: 5x0
ADCC WC Trials
66KG
SPF
2017
13917

Paulo Miyao

Paulo Miyao
L
Pts: 8x2
ADCC
66KG
4F
2017
15190

Jon Calestine

Jon Calestine
L
EBI/OT
EBI 15
65KG
F
2018
15867

N. Ryan

L
Referee Decision
Kasai Pro 2
70KG
SPF
2018
17739

Marcin Held

L
Kneebar
Quintet 3
ABS
SF
2018
18198

Paulo Miyao

Paulo Miyao
L
Pts: 2x0
Kasai Pro 4
65KG
R2
2018
18201

Frank Rosenthal

Frank Rosenthal
L
Pts: 1x0
Kasai Pro 4
65KG
R3
2018
21380

Junny Ocasio

Junny Ocasio
L
Pts: 2x0
Kasai Pro 6
61KG
RR
2019
21868

Matheus Gabriel

Matheus Gabriel
L
Referee Decision
ADCC
66KG
R1
2019
24855

Kennedy Maciel

Kennedy Maciel
L
Referee Decision
WNO 5
SPF
66KG
2020
26920

Mikey Musumeci

Mikey Musumeci
L
Pts: 6x0
Road to ADCC
66KG
SPF
2021
27908

Cole Abate

Cole Abate
L
Referee Decision
WNO Champ.
70KG
4F
2021
33263

Marcelo Fausto

Marcelo Fausto
D
---
Polaris 20
ABS
RR
2022
33270

Mica Galvao

Mica Galvao
D
---
Polaris 20
ABS
RR
2022
33281

Fabricio Andrey

Fabricio Andrey
D
---
Polaris 20
ABS
RR
2022
35007

Kennedy Maciel

Kennedy Maciel
L
RNC
ADCC
66KG
R1
2022
42532

Craig Jones

Craig Jones
L
Triangle armlock
Quintet 4
ABS
NA
2023
5685

James Santiago

W
RNC
ADCC US Trials
66KG
R1
2014
5686

Unknown

W
Calf Slicer
ADCC US Trials
66KG
4F
2014
5687

Mark Ramos

Mark Ramos
W
Kimura
ADCC US Trials
66KG
SF
2014
5688

Ostap Manastyrski

W
Darce choke
ADCC US Trials
66KG
F
2014
6171

Toni Pinedo

W
Heel hook
EBI
65KG
R1
2014
6174

Erick Rios

W
Twister
EBI
65KG
4F
2014
6176

B. Walensky

W
Calf slicer
EBI
65KG
SF
2014
6177

Jeff Glover

Jeff Glover
W
EBI/OT
EBI
65KG
F
2014
6292

Javier Cardenez

W
Heel hook
EBI 2
61KG
R1
2014
6294

Kerry Phan

W
RNC
EBI 2
61KG
4F
2014
6296

R. Alarcon

W
Calf slicer
EBI 2
61KG
SF
2014
6298

Fabbio Passos

Fabbio Passos
W
Calf slicer
EBI 2
61KG
F
2014
7806

Sergio Perez

W
RNC
EBI 4
65KG
R1
2015
7963

Alexandre Vieira

Alexandre Vieira
W
Armbar
ADCC
66KG
R1
2015
7967

Jeff Glover

Jeff Glover
W
Pts: 5x0
ADCC
66KG
4F
2015
9407

Luiz Tosta

Luiz Tosta
D
---
Polaris 3
64KG
SPF
2016
10297

Mike Main

W
Heel hook
EBI 7
65KG
R1
2016
10301

Rafael Domingos

W
Triangle
EBI 7
65KG
4F
2016
10691

Sergio Hernandez

W
Heel hook
Guatemala Open
ABS
SPF
2016
11257

K. Woodmansee

W
Darce choke
EBI 10
61KG
R1
2016
11265

Marcelo Cohen

Marcelo Cohen
W
Outside heel hook
EBI 10
61KG
4F
2016
11269

Ricky Lule

W
Katagatame
EBI 10
61KG
SF
2016
11271

Eddie Cummings

Eddie Cummings
W
EBI/OT
EBI 10
61KG
F
2016
13911

Kamil Wilk

W
Pts: 3x2
ADCC
66KG
E1
2017
15180

Pablo Alfonso

W
Calf slicer
EBI 15
65KG
R1
2018
15186

Ashley Williams

Ashley Williams
W
EBI/OT
EBI 15
65KG
4F
2018
15188

Rafael Domingos

W
EBI/OT
EBI 15
65KG
SF
2018
16919

Satoshi Ishii

D
---
Quintet II
ABS
N/A
2018
16926

H. Rida

W
Guillotine
Quintet II
ABS
N/A
2018
16927

Hideo Tokoro

D
---
Quintet II
ABS
N/A
2018
17623

Alex Seaver

W
Gogoplata
Subversiv
ABS
SF
2018
17738

Gregor Gracie

Gregor Gracie
W
Kimura
Quintet 3
ABS
SF
2018
18194

Bruno Frazatto

Bruno Frazatto
W
Pts: 3x2
Kasai Pro 4
65KG
R1
2018
21000

Joao Miyao

Joao Miyao
W
EBI/OT
Subversiv 2
65KG
SPF
2019
21381

M. Imanari

W
Pts: 9x1
Kasai Pro 6
61KG
RR
2019
21383

Jon Calestine

Jon Calestine
D
---
Kasai Pro 6
61KG
RR
2019
24082

Paulo Miyao

Paulo Miyao
W
Referee Decision
WNO 4
65KG
SPF
2020
25172

Junny Ocasio

Junny Ocasio
W
Referee Decision
WNO 6
65KG
SPF
2021
27172

Bradley Hill

D
---
Polaris Squads
ABS
RR
2021
27178

Bradley Hill

D
---
Polaris Squads
ABS
RR
2021
27183

Darragh OConaill

Darragh OConaill
D
---
Polaris Squads
ABS
RR
2021
27189

Dan Strauss

W
Injury
Polaris Squads
ABS
RR
2021
42522

Daisuke Nakamura

Daisuke Nakamura
D
---
Quintet 4
ABS
NA
2023
Geo Martinez vs Fabbio Passos

Geo Martinez showing the "Truck"