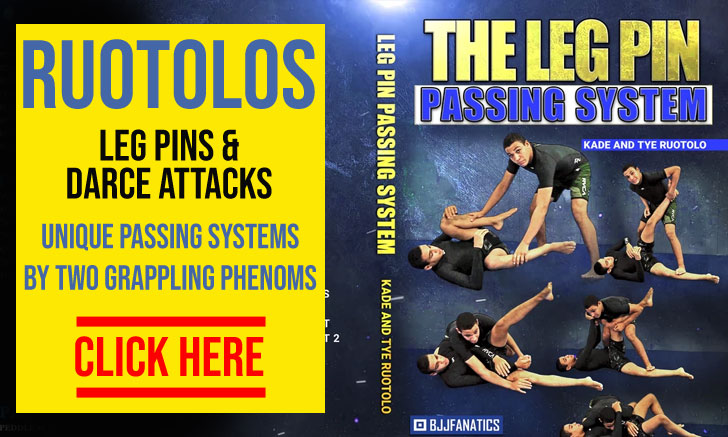 Rikako Yuasa, also known as "Lady Sasa", is a Japanese born, Brazilian jiu jitsu black belt under the prestigious Yukinori Sasa, being also one of the most accomplished female competitors of her generation. Competing in the light featherweight division (53.5kg/118lbs) for the Paraestra (Shinagawa) academy, Yuasa won important titles, such as the World Championship, Asian Open as well as European Open.
Rikako Yuasa Jiu Jitsu
Full Name: Rikako Yuasa
Nickname: "Lady Sasa", due to her style of grappling, which is similar to that of Yukinori Sasa (her instructor). A game heavily reliant on the lasso guard. The name is also a parody to Lady Gaga, due to the obvious phonetic similarities between the two nicknames.
Lineage: Mitsuyo Maeda > Carlos Gracie Sr. > Carlos Gracie Junior > Yuki Nakai >Yukinori Sasa > Rikako Yuasa
Main Achievements:
1st Place IBJJF World Championship (2018 / 2017 / 2016 / 2015)
2nd Place IBJJF World Championship (2019)
2nd Place IBJJF Asian Championship (2015)
Main Achievements (Colored Belts):
1st Place IBJJF World Championship (2014 brown)
1st Place IBJJF European Open (2012 purple)
1st Place IBJJF Asian Open (2012** purple)
2nd Place IBJJF Pan Championship (2012 purple)
3rd Place IBJJF World Championship (2011 purple)
3rd Place IBJJF Pan Championship (2012* purple)
* Absolute
** Weight and absolute
Favorite Position/Technique: Lasso Guard/Open Guard
Weight Division: Peso Pluma (53,50kg/118lbs)
Team/Association: Paraestra
Sponsor: Scramble , Strata
Rikako Yuasa Biography
Rikako Yuasa was born on the 12th of April, 1991 in Japan.
At the age of 17, Rikako Yuasa joined a gym, feeling the need to lose some weight. She quickly noticed that the Brazilian jiu jitsu classes had many women in great shape and decided to join a class with instructor Makoto Ikuta.
Rikako enjoyed jiu jitsu from the get-go and became highly proficient at it under the guidance of Ichiro Kaneko, at the Pogona Club Gym.
Yuasa quickly became a household name in the Japanese grappling scene, later venturing into the international jiu jitsu circuit with great success, earning titles in the European Open and medalling at the Pan American Championship. She became a student of Yukinori Sasa in Paraestra as a brown belt. Sasa, who's open guard is respected throughout the world, helped improve Rikako's game, pushing her technical level which ultimately led to her world title as a brown belt in 2014.
The weekend after returning from the IBJJF World Championship in California, on the 7th of June 2014, Rikako Yuasa earned her black belt from the hands of Yukinori Sasa.
Special thanks to Hywell Teague of BJJ Hacks for providing the cover photo.
Rikako Yuasa vs Patricia Fontes