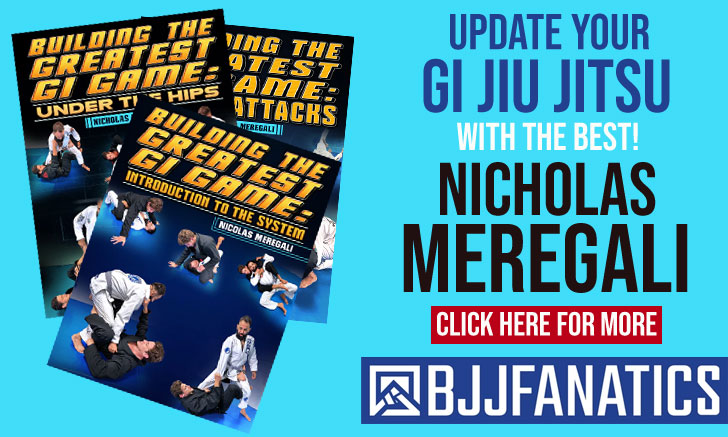 Alan Belcher also known "The Talent" is a professional Mixed Martial Arts (MMA) fighter, famed for his fights in the UFC where he defeated big names of the sport such as Denis Kang, Wilson Gouveia and Rousimar Palhares. Alan Belcher is also a Brazilian jiu jitsu black belt under the illustrious Helio "Soneca", having also spent time following the instructions of Daniel Moraes.
Alan Belcher Jiu Jitsu
Full Name: Alan Belcher
Nickname: "The Talent", unlike nicknames in jiu jitsu, MMA nicknames are often selected by the fighter or his staff and have no relevant significance other then to hype the fighter.
Lineage: Mitsuyo Maeda > Carlos Gracie Sr. > Carlos Gracie Junior > Helio Soneca > Alan Belcher
Main Achievements:
MMA Mid-South champion (1998 – aged 15)
XFL Champion – Light Heavyweight (2006)
Favourite Position/Technique: Guillotine
Weight Division: Middleweight (MMA)
Team/Association: Alan Belcher MMA Club
Alan Belcher Biography
Alan Belcher was born on the 24th of April, 1984 in Biloxi, MS – United States. Alan started practicing martial arts at 8 years old, through Karate. The martial arts academy where Belcher practiced benefited from the open mind of its instructors who did not focus solely on the traditionalism of martial arts and instead had a broader range of fighting styles available.
His drive to test himself was evident from a young age, and by the time he was 15 Belcher started his MMA career, fighting in amateur rules shows, eventually becoming the Mid-South MMA champion. Alan Belcher had the talent and the drive to become a successful MMA fighter, however, the sport at the time looked like it was heading towards a dead end, and Belcher did not see it as a potential avenue for his future, instead he focused on playing football, baseball, as well as basketball in high school, and baseball in junior college. Around the time he was in college, the UFC started breaking through the market and MMA took off once again. As the baseball was not working out, Alan Belcher decided to pick up on his MMA career again.
After Belcher fought a few fights and regained his drive to invest in MMA, he looked for Rich Clementi to help him evolve as a fighter, moving to the coast to train with the renowned coach, full-time.  Alan Belcher went pro in MMA at age 21, his first test was in Seoul (South Korea) fighting for the WXF 16 man tournament. By the time he was 22 the big doors of MMA opened and Alan Belcher was invited to join the UFC with an 8-2 pro record.
Having started Brazilian Jiu Jitsu to improve his MMA skills, Belcher ended becoming very well versed in submission grappling, proving several times on the octagon his grappling value. He would have the honour of becoming one of the very few men that received a black belt from Master Helio "Soneca".
Official Website: www.alanbelchermmaclub.com
Academy Address:
Alan Blecher MMA Club
3179 Mallett Rd #21
D'Iberville, MS 39540
Alan Belcher Grappling Record
0 WINS
BY POINTS


BY ADVANTAGES




BY SUBMISSION




BY DECISION




BY PENALTIES




BY DQ



0 SUBMISSION WINS
4 LOSSES
BY POINTS


BY ADVANTAGES




BY SUBMISSION




BY DECISION




BY PENALTIES




BY DQ



3 SUBMISSIONS LOSSES
#214eb8
Choke from back
67
2
Alan Belcher Fight History
Alan Belcher Highlight Video: