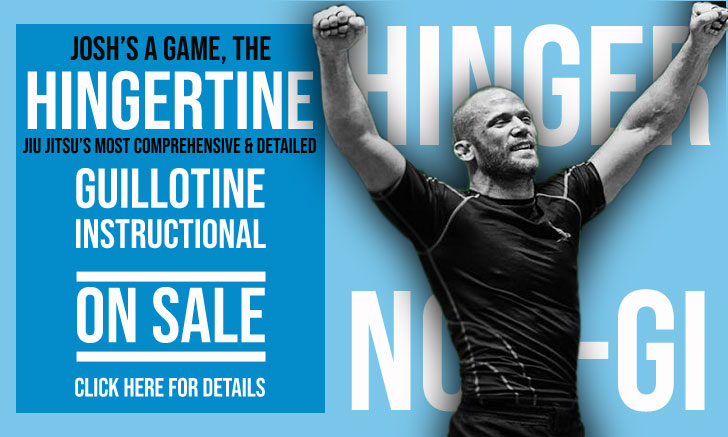 Beatriz Mesquita, also known as Bia Mesquita, is an exciting Brazilian Jiu Jitsu black belt under the legendary Leticia Ribeiro. Being pointed as the next big thing in women's Jiu Jitsu when she was still a teenager, Beatriz Mesquita has cemented her status as one of the greatest grapplers of her generation by achieved numerous BJJ titles such as the World Nogi Championship and the Pan American title before even reaching her black belt status. Mesquita has also competed successfully in Wrestling and Judo as well as swimming.
Beatriz Mesquita Jiu Jitsu
Full Name: Beatriz de Oliveira Mesquita
Nickname: Bia, which is a common short name for Beatriz.
Lineage: M. Maeda > C. Gracie > Helio Gracie > Royler Gracie > Vini Aieta > Leticia Ribeiro > Beatriz Mesquita
Main Achievements:
1st Place ADCC World Championship (2017)
1st Place IBJJF World Championship (2014** / 2015 / 2016 / 2018)
1st Place IBJJF World No-Gi Championship (2010 / 2018)
1st Place IBJJF Pan Championship (2014** / 2015/ 2016)
1st Place IBJJF European Open (2010** / 2018)
1st Place UAEJJF Abu Dhabi Pro (2019)
1st Place CBJJ Brazilian Nationals (2006 / 2007 / 2008** / 2019**)
1st Place UAEJJF Grand Slam, Abu Dhabi (2017)
1st Place UAEJJF Grand Slam, Rio de Janeiro (2017)
1st Place EBI 16 Bantamweights (2018)
1st Place IBJJF Rio Open (2010)
2nd Place IBJJF World Championship (2010** / 2016* / 2017)
2nd Place IBJJF World No-Gi Championship (2010*)
2nd Place IBJJF Pan Championship (2017)
2nd Place UAEJJF Abu Dhabi Pro (2010)
3rd Place IBJJF Pan Championship (2011*)
Main Achievements (Colored Belts):
ADCC Champion (2017)
IBJJF World Champion (2009**/2008/2007)
IBJJF Pan American Champion (2009/2008**)
CBJJ Brazilian National Champion (2008**/2007/2006)
* Absolute
** Weight and absolute
Weight Division: Peso Leve (64kg-141lbs)
Favourite Position/Technique: Closed Guard
Team/Association: Gracie Humaita
Beatriz Mesquita Biography
Beatriz Mesquita was born in Brazil on the 7th of April 1991. She started training Jiu Jitsu in 1996 together with her brother, as an extra curricular sporting activity. Though Beatriz' brother would abandon the sport a year later, Bia persisted even as she moved with her family to the beach town of Saquarema (state of Rio de Janeiro). In Saquarema she started training under Coach Luis Fernando from the Vento Sul academy.
Her aptitude for the sport was evident from the get go, and she also enjoyed competing thoroughly, winning several podium spots from a young age, including the Brazilian National Junior Champion title and her third State Championship by the age of 10.
When Beatriz Mesquita was 9 years old, she decided to also join Judo and seek a different thrill. She medalled in several different Judo competitions; though Bia decided to abandon the sport at age 12 by her doctor's recommendation because of constant knee injuries. She went on to practice swimming and again managed to show her natural born athletic abilities, doing very well in competitions.
Seeing in young Beatriz an immense potential, her coach Luis Fernando proposed that she would go to Tijuca, in the capital of the state, Rio de Janeiro, in order to train with a legend of the sport, Mrs Leticia Ribeiro. With Leticia at the helm of her tuition Beatriz flourished into main stream Jiu Jitsu, due to the strong support of a big team such as Gracie Humaitá.
In 2006 she started training wrestling (freestyle) on time to win a junior state title in the sport. After that she abandoned both wrestling and swimming to dedicate her full attention to BJJ and her studies. She received her brown belt in June 2009 from Leticia Ribeiro while still on the podium of the "Mundial". She would repeat the deed on March 2011 at the Pan American, this time receiving the much coveted black belt from the hands of her master Leticia Ribeiro.
Beatriz Mesquita vs Michelle Nicolini

Beatriz Mesquita vs Luisa Monteiro

Beatriz Mesquita vs Joaquina Bonfim

Beatriz Mesquita vs Patricia Lage

Beatriz Mesquita vs Sharol Siste