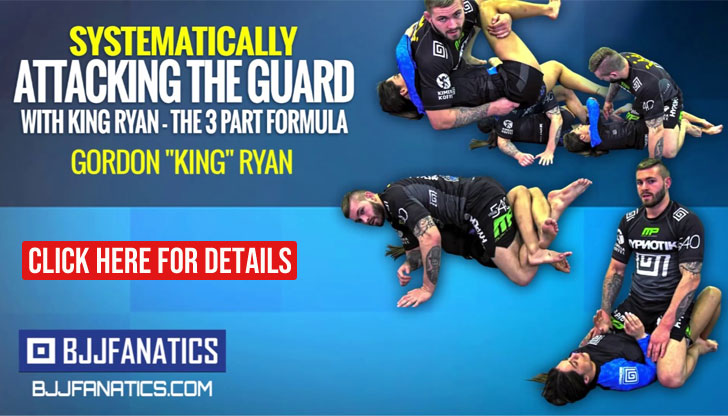 Rousimar Palhares, also known as "Toquinho" or "Paul Harris",  is a Brazilian Jiu-Jitsu black belt under the legendary Murilo Bustamante as well as a professional Mixed Martial Arts (MMA) fighter. He shocked the grappling World in 2005 by winning the Brazilian ADCC trials (arguably the hardest of the ADCC trials around the globe) when he was still a purple belt, although he wasn't allowed to fight in the main event as his visa was denied. In MMA Toquinho has been known for his excessive use of force when submitting his opponents, an excess that saw him being suspended, and later fired from the Ultimate Fighting Championship (UFC) roster.
Toquinho Jiu Jitsu
Nickname: "Toquinho" means little tree stomp, which is in accordance with Mr Palhares' physique, as he is 5'7″ and walks around at almost 200lbs.
Lineage: Mitsuyo Maeda > Carlos Gracie > Carlson Gracie > Murilo Bustamante > Rousimar Palhares
Main Achievements in Jiu Jitsu:
Winner of the ADCC 2005 Brazilian Trials
ADCC 2011 Silver Medallist
Favorite Position/Technique: Heel Hook
Association/Team: formerly with Brazilian Top Team (BTT)
Rousimar Palhares Biography
Rousimar Palhares was born in a town called Dores do Indaiá in the interior region of Minas Gerais – Brazil on the 20th of February 1980. He was raised in an extremely humble environment, working from a young age in the nearby farms. When he was 15, after watching some Mixed Martial Arts competitions, he decided he wanted to become a fighter and started training every chance he had after work with Iran Brasileiro, a black belt from the Pantera Negra gym.
Competing in a few minor shows for the "Pantera Negra" gym, he believed he had potential to fight in a bigger stage, but in order to do so, he needed to leave his home state and find professional tuition. For that, he counted with his guts and a little help from his brother who loaned him 300 reals (around 170 dollars) to go to Rio de Janeiro and pursue his dream.
Rousimar sought out the BTT address (the most famous MMA team at the time in Brazil) from a magazine and went there to train. As money was scarce and Rousimar had to make the most of his brother's loan, sleeping on bus stops and under bridges to save money for food was often the only available option. When Murilo Bustamante and Bebeo Duarte (the BTT owners) found out about this, they took Rousimar under their wing and gave him shelter.
Still, his times, in the beginning, were hard and it is said that his first prize money he gave to his mother so she could buy pots and pans.
In 2005 "Touquinho" put his name on the Jiu-Jitsu map. Although he had MMA in his mind, he was convinced by his masters that participating in the ADCC (The World's most prestigious Submission Grappling event) would give him notoriety and it would promote him for MMA. Rousimar was just a purple belt then, but he raised quite a few eyebrows as he won the Brazilian trials submitting World Black Belt Champion Romulo Barral along the way. Unfortunately for him, this wasn't enough as his Visa was denied and he could not compete in the finals.
Rousimar continued his successful MMA career and by the end of 2007 (20th of December to be precise), he received his Black Belt in Jiu-Jitsu from the hands of Murilo Bustamante and Bebeo Duarte.
In 2009 Rousimar said in an interview that although he had lived in Ipanema for the last 5 years (one of Rio's most popular Beaches and trendy neighborhoods) he had never gone to the beach, he rather spend his time in the gym where he is always the first one in and the last one to leave.
In 2009 Toquinho was invited to be part of the ADCC Finals in Barcelona, Spain. This time though he didn't have a Visa issue, he did have a bone fracture while training, and could not make it to the tournament.
In 2010 Rousimar was sanctioned to a 90 days fight ban for holding on to a submission for too long (against Tomas Drwal), he stated in the post-fight interview that he did not hear his opponent tap and that he waited for the referee to stop the fight, he also apologized for the unfortunate event. He would later be dismissed by the UFC after a similar affair against Mike Pierce at "UFC Fight Night – Maia vs. Shields" (2013).
Having had his chance to compete at the world's biggest grappling event denied on 2 separate occasions, in 2011 Toquinho was once again invited, and this time he finally managed to come through and compete at the highest level. Rousimar did not disappointing and made a fantastic run in his weight division only falling short to the experienced André Galvão who won gold in both his weight and the open weight divisions. Palhares submitted several of his opponents and caused some controversy as he and David Avellan battled on the second round of the ADCC. Toquinho stopped the fight to celebrate when he believed Avellan had verbally tapped to his heel hook submission, Avellan denied and the referee restarted them in the same position, 2 seconds later David Avellan was screaming in agony as Toquinho yanked his heel for a more conclusive verbal submission. David Avellan had to leave the venue in an ambulance due to the injury sustained.
Rousimar Palhares Grappling Record
4 WINS
BY POINTS


BY ADVANTAGES




BY SUBMISSION




BY DECISION




BY PENALTIES




BY DQ



4 SUBMISSIONS WINS
5 LOSSES
BY POINTS


BY ADVANTAGES




BY SUBMISSION




BY DECISION




BY PENALTIES




BY DQ



0 SUBMISSION LOSSES
Rousimar Palhares Fight History
ID
Opponent
W/L
Method
Competition
Weight
Stage
Year
1648

Tarsis Humphreys

Tarsis Humphreys
L
Points
ADCC Trials
88KG
4F
2007
3297

Andre Galvao

Andre Galvao
L
Pts: 9x4
ADCC
88KG
F
2011
9412

Garry Tonon

Garry Tonon
D
---
Polaris 3
82KG
SPF
2016
17229

Craig Jones

Craig Jones
L
Referee Decision
Kasai Pro 3
ABS
SPF
2018
21964

Gordon Ryan

Gordon Ryan
L
Referee Decision
World Festival
ABS
SPF
2019
27077

William Tackett

William Tackett
L
Pts: 9x0
BJJ Bet
88KG
4F
2021
1646

Unknown

W
Footlock
ADCC Trials
88KG
4F
2007
3236

Dan Schon

W
Heel Hook
ADCC
88KG
R1
2011
3268

David Avellan

W
Heel hook
ADCC
88KG
4F
2011
3284

Rafael Lovato

Rafael Lovato
W
Heel hook
ADCC
88KG
SF
2011
Rousimar Palhares Interview