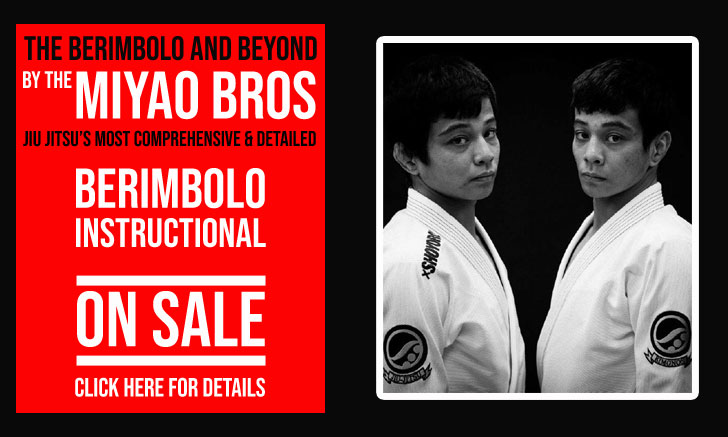 André Galvão, also known as "Deco" is a Brazilian Jiu Jitsu black belt under Luis "Careca" Dagmar, having also worked extensively with Fernando Terere. Galvão is regarded as one of the greatest competitors to have ever graced the sport, a reputation conquered through important titles such as IBJJF World Champion, IBJJF Pan American Champion (8x), and ADCC champion (2x).  André Galvão also competed in mixed martial arts (MMA), having retired from cage-fighting with a record of 5-2-0 to lead the Atos Jiu Jitsu Academy. Heading the team's headquarters in San-Diego, CA Galvão established one of the strongest BJJ teams in of the modern era of the sport.
Andre Galvao Jiu Jitsu
Full Name: André Luiz Leite Galvão
Nickname: "Deco" which is a common shortname for André in Portuguese.
Lineage: Mitsuyo Maeda > Carlos Gracie > Reyson Gracie > Osvaldo Alves > Luis Dagmar > André Galvão
Main Achievements:
IBJJF World Champion (2005 / 2008 / 2014*** / 2016 / 2017)
ADCC Champion (2011**)
ADCC Superfight Winner (2013 / 2015 / 2017)
IBJJF Pan American Champion (2005 / 2008** / 2006 / 2011 / 2013 / 2014** / 2016)
ADCC Superfight Winner (2013)
UAEJJF World Pro Champion (2012 / 2013 / 2014)
CBJJO World Cup Champion (2006)
IBJJF European Champion (2015**)
CBJJE World Champion (2008)
Ultimate Absolute NYC Champion (2011)
* Absolute
** Weight and absolute
*** The International Brazilian Jiu Jitsu Federation (IBJJF) awarded the title to Galvao after the tournament as Felipe Pena tested positive for PED's.
Other Important Achievements:
IBJJF World Champion (2002 blue / 2003** purple / 2004** brown)
CBJJO World Cup Champion (2003** purple / 2004** brown)
ADCC Runner-up (2009)
UAEJJF World Pro Championship Runner-up (2012* / 2016)
IBJJF Pan American Championship 3rd Place (2016*)
IBJJF World Championship 3rd Place (2008* / 2013)
ADCC 3rd Place (2007**)
* Absolute
** Weight and absolute
Favourite Technique: Guard Passing
Weight Division: Meio Pesado (88kg/194lbs)
Team/Association: Atos Academy
André Galvão Biography
André Galvão was born September 29, 1982 in São Sebastião, São Paulo – Brazil.
The Galvão family moved to Vale da Paraíba region when André was a child, and it was there that "Deco" initiated his martial arts education through judo. Calasans Camargo, father to ADCC champion Claudio Calasans, became involved in André's judo life from early on having gifted Galvão his very first gi (kimono).
André initiated his jiu jitsu career influenced by his brother who was already a BJJ student. Luis Carlos Dagmar, also known as "Careca", was André Galvão's first coach in this discipline. Careca, who himself was a former student of the Osvaldo Alves, soon realised André's talent and advised him to go and train with Fernando Tererê.
Galvão was only 16 years old at the time (two years into Deco's training), but Dagmar believed André's special talent would be better served in a more competitive environment, considering his own academy as too small for Deco's future.
Under the guidance of Tererê, André Galvão's skills evolved leaps and bounds. Fernando was one of the sport's main competitors at the time, a world champion and a Pound for Pound best in the early 2000's. Galvão would follow Terere throughout his split with the Alliance team the birth of Master and shortly after TT , during a time span of almost 3 years where he remained undefeated in the purple belt division. During this period André was the first purple belt ever to win the IBJJF 'Grand Slam' (World Championship, Pan American Championship, and Brazilian Nationals).
After 9 victorious months as a purple belt André received his his brown belt from Fernando. As a brown belt the victorious run continued, with only one loss, to Ricardo Abreu in the absolute division of the Copa do Brasil.
André Galvão was due to receive his black belt in mid 2005, unfortunately this clashed with a series of incidents that turned Tererê's attention away from jiu jitsu. With Fernando absent from the sport, Terere's right hand man and TT partner Eduardo Telles drove Galvão to the town where he grew up, so André could have the honour of receiving his black belt from his original instructor, Master Dargmar.
As Tererê left the sport due to well documented personal problems, André Galvão ended leaving his team (TT) to join Brasa Clube de Jiu Jitsu.
Throughout his early career Galvão believed in consistency and repetition, and unlike most top competitors, he dedicated himself to fighting in all tournaments, not just the major ones. He often mentioned that he relied on this to keep improving his skill set.
Andre won 4 World Championships in a row, from blue belt to black belt (2002, 2003, 2004, 2005) wining his weight and the open weight classes in two years in a row – purple belt and brown belt division (2003 and 2004). He made the final in 2006 and 2007 but couldn't capitalise on the 1st place. Gold came again in 2008. In that same year André Galvão joined the world of mixed martial arts (MMA) obtaining a submission victory over Jeremiah Metcalf, a former Strikeforce fighter.
On October 2008 Galvão joined his good friend Ramon Lemos and founded a new jiu jitsu team. The pair had a strong evangelic background (André is also a deacon) and brought their religious beliefs to the mats, calling their name Atos (acts) as in the Acts of the Apostles book.
Having turned into a professional MMA fighter in 2008, Galvão fought in some of the world's top promotions, including DREAM (Japan) and Strikeforce (USA). He left Strikeforce by his own accord after a good year (2010). At the time he had plans to join The Ultimate Fighter TV show (as explained on his intervirew to BJJ Heroes on January 2010), though the plans did not follow through.
André Galvão returned to jiu jitsu competitions on March 7 2010, winning the Abu Dhabi Pro trials in San Diego, California (under 183lbs), winning also the Pan American a few weeks later – submitting all his opponents, except Eduardo Santoro in the final.
After moving to San Diego with his spouse Angelica Galvão (also an active competitor), Andre became the head coach of Atos head quarters while also picking up a position as a deacon in an evangelical church, Project New Life.
Continuously "stepping it up", Galvao was remarkable at the 2011 edition of the ADCC, the world's most prestigious grappling event, winning gold on both his weight and the absolute division, proving why he is considered one of the best in the world.
Andre Galvao website: atosjiujitsuhq.com
Andre Galvao Grappling Record
155 WINS
BY POINTS


BY ADVANTAGES




BY SUBMISSION




BY DECISION




BY PENALTIES




BY DQ



73 SUBMISSIONS WINS
#214eb8
Choke from back
23
17
#224aba
Mounted X choke
5
4
#bf1f6c
Bow and arrow
3
2
#03b41f
Inverted armbar
1
1
#03c61f
North south choke
1
1
#03d61f
baseball choke
1
1
#03f61f
Inside heel hook
1
1
#dbff5f
Arm in Ezekiel
1
1
26 LOSSES
BY POINTS


BY ADVANTAGES




BY SUBMISSION




BY DECISION




BY PENALTIES




BY DQ



4 SUBMISSIONS LOSSES
#214eb8
Choke from back
25
1
#5AD3D1
Inverted triangle
25
1
Andre Galvao Fight History
ID
Opponent
W/L
Method
Competition
Weight
Stage
Year
1255

Gustavo Campos

Gustavo Campos
L
Referee Decision
World Cup
82KG
F
2005
1433

Marcelo Garcia

Marcelo Garcia
L
Pts: 2x0
World Champ.
82KG
F
2006
1495

Marcelo Garcia

Marcelo Garcia
L
Pts: 8x2
Brasileiro
82KG
F
2006
1507

Marcelo Garcia

Marcelo Garcia
L
Choke from back
Brasileiro
ABS
SF
2006
1541

Murilo Santana

Murilo Santana
L
Pts: 4x0
Paulista FPJJ
82KG
F
2007
1662

Robert Drysdale

Robert Drysdale
L
RNC
ADCC
ABS
SF
2007
1686

Pablo Popovitch

Pablo Popovitch
L
Points
ADCC
77KG
SF
2007
1773

Alexandre Ribeiro

Alexandre Ribeiro
L
Pts: 2x0
World Champ.
ABS
4F
2007
1816

Alexandre Ribeiro

Alexandre Ribeiro
L
Referee Decision
Super Challenge
ABS
SF
2007
1818

Tarsis Humphreys

Tarsis Humphreys
L
Pts: 6x4
Super Challenge
ABS
3PLC
2007
1978

Roger Gracie

Roger Gracie
L
Pts: 12x0
World Champ.
ABS
SF
2008
2254

Braulio Estima

Braulio Estima
L
Inverted triangle
ADCC
88KG
F
2009
2287

Alexandre Ribeiro

Alexandre Ribeiro
L
Points
ADCC
ABS
4F
2009
3169

Braga Neto

Braga Neto
L
Pts: 7x0
San Diego Trials
ABS
F
2011
3716

Alexandre Ribeiro

Alexandre Ribeiro
L
Pts: 4x4, Adv
SD World Trials
ABS
F
2012
3808

Rodolfo Vieira

Rodolfo Vieira
L
Pts: 4x2
World Pro.
ABS
F
2012
4149

Romulo Barral

Romulo Barral
L
Referee Decision
IBJJF Pro League
94KG
F
2012
4505

Marcus Almeida

Marcus Almeida
L
Pts: 4x2
Pan American
ABS
F
2013
4652

Tarsis Humphreys

Tarsis Humphreys
L
Pen
World Pro
ABS
4F
2013
4733

Leonardo Leite

Leonardo Leite
L
Referee Decision
World Champ.
ABS
4F
2013
4781

Braulio Estima

Braulio Estima
L
Pts: 6x2
World Champ.
88KG
SF
2013
5595

Rodolfo Vieira

Rodolfo Vieira
L
Ezekiel
World Pro.
ABS
SF
2014
9330

Leandro Lo

Leandro Lo
L
Pts: 2x0
Pan American
ABS
SF
2016
9477

Erberth Santos

Erberth Santos
L
Pts: 0x0, Adv
World Pro
ABS
8F
2016
9581

Felipe Pena

Felipe Pena
L
Pts: 4x0
World Pro
94KG
SF
2016
13607

Leandro Lo

Leandro Lo
L
Pts: 0x0, Adv
IBJJF Pro GP
ABS
SF
2017
1142

Cassio Werneck

Cassio Werneck
W
Points
Pan American
82KG
F
2005
1149

Felipe Cranivata

W
Wristlock
Brasileiro
ABS
SF
2005
1151

Lucio Rodrigues

Lucio Rodrigues
W
N/A
Brasileiro
ABS
F
2005
1252

Felipe Cranivata

W
Pts: 18x0
World Cup
82KG
4F
2005
1253

Murilo Santana

Murilo Santana
W
Pts: 6x0
World Cup
82KG
4F
2005
1270

Felipe Cranivata

W
Points
Copa do Brasil
O75KG
4F
2005
1287

Unknown

W
Submission
World Champ.
82KG
R1
2005
1288

Jorge Britto

W
Armbar
World Champ.
82KG
4F
2005
1289

Flavio Serafim

W
Submission
World Champ.
82KG
SF
2005
1290

Felipe Cranivata

W
Kneebar
World Champ.
82KG
F
2005
1361

Sergio Lourenco

W
Pts: 14x2
Pan American
82KG
R1
2006
1363

Alexander Crispim

W
Choke from back
Pan American
82KG
4F
2006
1365

Mike Fowler

Mike Fowler
W
Mounted X choke
Pan American
82KG
F
2006
1427

Antonio Sergio

W
Pts: 2x0
World Champ.
82KG
R1
2006
1431

Nino Schembri

Nino Schembri
W
Clock choke
World Champ.
82KG
SF
2006
1472

Gustavo Campos

Gustavo Campos
W
Pts: 11x4
World Cup
82KG
F
2006
1492

V. Silva

W
Armbar
Brasileiro
82KG
4F
2006
1493

Jorge Britto

W
Armbar
Brasileiro
82KG
SF
2006
1503

Unknown

W
Armbar
Brasileiro
ABS
R1
2006
1504

Eduardo Santoro

Eduardo Santoro
W
Points
Brasileiro
ABS
4F
2006
1517

Marcio Cruz

Marcio Cruz
W
Adv
Team Nationals
O88KG
F
2006
1638

Rafael dos Anjos

W
Inside heel hook
ADCC Trials
77KG
SF
2007
1640

Daniel Moraes

Daniel Moraes
W
Pts: 16x2
ADCC Trials
77KG
F
2007
1655

Baret Yoshida

Baret Yoshida
W
Points
ADCC
ABS
R1
2007
1660

Fabricio Werdum

Fabricio Werdum
W
Referee Decision
ADCC
ABS
4F
2007
1663

A. Cacareco

W
Points
ADCC
ABS
3PLC
2007
1678

Chris Bright

W
Submission
ADCC
77KG
R1
2007
1684

Mark Bocek

W
Heel hook
ADCC
77KG
4F
2007
1688

Mike Fowler

Mike Fowler
W
Points
ADCC
77KG
3PLC
2007
1743

Mauricio Mariano

Mauricio Mariano
W
Choke from back
World Champ.
82KG
R1
2007
1744

Cassio Werneck

Cassio Werneck
W
Mounted X choke
World Champ.
82KG
4F
2007
1745

Gustavo Campos

Gustavo Campos
W
RNC
World Champ.
82KG
SF
2007
1763

Tarsis Humphreys

Tarsis Humphreys
W
Referee Decision
World Champ.
ABS
R1
2007
1769

Daniel Nova

W
Armbar
World Champ.
ABS
R2
2007
1810

Leonardo Peçanha

W
Armbar
Super Challenge
ABS
R1
2007
1814

Gabriel Vella

Gabriel Vella
W
Points
Super Challenge
ABS
4F
2007
1848

Makoto Ikuta

W
Brabo choke
H. Kong Cup
ABS
SF
2008
1849

Eduardo Telles

Eduardo Telles
W
Arm in Ezekiel
H. Kong Cup
ABS
F
2008
1850

Marcel Fortuna

Marcel Fortuna
W
Pts: 4x2
Pan American
ABS
8F
2008
1851

Fernando Piero

Fernando Piero
W
Choke from back
Pan American
ABS
4F
2008
1852

Luiz Theodoro

W
Mounted X choke
Pan American
ABS
SF
2008
1853

Roberto Tozi

Roberto Tozi
W
Choke from back
Pan American
ABS
F
2008
1862

M. Carvalho

W
Choke
Pan American
88KG
4F
2008
1863

Bruno Fernandes

Bruno Fernandes
W
Pts: 2x2, Adv
Pan American
88KG
SF
2008
1865

Tarsis Humphreys

Tarsis Humphreys
W
Injury
Pan American
88KG
F
2008
1936

Igor Araujo

W
Choke from back
World Champ.
88KG
R1
2008
1938

Rafael Correa

Rafael Correa
W
Mounted X choke
World Champ.
88KG
4F
2008
1941

Marcelo Louzado

W
Pts: 5x0
World Champ.
88KG
SF
2008
1943

Braulio Estima

Braulio Estima
W
Choke from back
World Champ.
88KG
F
2008
1969

M. Suarez

W
Kimura
World Champ.
ABS
R1
2008
1970

Roberto Abreu

Roberto Abreu
W
Points
World Champ.
ABS
R2
2008
1975

Rafael Lovato

Rafael Lovato
W
Choke from back
World Champ.
ABS
4F
2008
2206

Marco Junior

W
Triangle
ADCC Trials
88KG
R1
2009
2208

Gabriel Kitober

Gabriel Kitober
W
RNC
ADCC Trials
88KG
4F
2009
2209

Bruno Bastos

Bruno Bastos
W
RNC
ADCC Trials
88KG
SF
2009
2210

Rodolfo V.

W
Pts: 3x0
ADCC Trials
88KG
F
2009
2243

Kassim Anan

W
Pts: 12x2
ADCC
88KG
R1
2009
2249

Chris Weidman

W
Pts: 4x0
ADCC
88KG
4F
2009
2253

David Avellan

W
Pts: 2x0
ADCC
88KG
SF
2009
2280

Tom Bass

W
Points
ADCC
ABS
R1
2009
2869

Diego Gamonal

W
Choke
Pan American
88KG
SF
2011
2870

Eduardo Santoro

Eduardo Santoro
W
Pts: 2x0
Pan American
88KG
F
2011
2911

Antonio Carlos

Antonio Carlos
W
Points
World Pro.
ABS
4F
2011
3148

Alexandre Ceconi

Alexandre Ceconi
W
Pts: 16x0
F4F Nogi
ABS
NA
2011
3150

C. Ferreira

W
Pts: 3x0
F4F Gi
ABS
NA
2011
3152

Nol. Dutcher

W
Armbar
Ultimate Abs.
ABS
R1
2011
3155

Braga Neto

Braga Neto
W
Pts: 2x0
Ultimate Abs.
ABS
4F
2011
3156

Vinny Magalhaes

Vinny Magalhaes
W
Pts: 4x0
Ultimate Abs.
ABS
SF
2011
3157

Rust. Chsiev

W
Referee Decision
Ultimate Abs.
ABS
F
2011
3162

Clark Gracie

Clark Gracie
W
Referee Decision
San Diego Trials
82KG
SF
2011
3163

Claudio Calasans

Claudio Calasans
W
Adv
San Diego Trials
82KG
F
2011
3167

Marcus Almeida

Marcus Almeida
W
Pts: 7x0
San Diego Trials
ABS
SF
2011
3222

Don Ortega

W
Points
ADCC
88KG
R1
2011
3251

Gunnar Nelson

Gunnar Nelson
W
Pts: 3x0
ADCC
88KG
4F
2011
3265

Pablo Popovitch

Pablo Popovitch
W
Pts: 2x0
ADCC
88KG
SF
2011
3277

Rousimar Palhares

Rousimar Palhares
W
Pts: 9x4
ADCC
88KG
F
2011
3283

Shinzo Ansai

W
RNC
ADCC
ABS
R1
2011
3293

Sergio Moraes

Sergio Moraes
W
Pts: 6x0
ADCC
ABS
4F
2011
3294

Murilo Santana

Murilo Santana
W
Pts: 0x0, Pen
ADCC
ABS
SF
2011
3297

Pablo Popovitch

Pablo Popovitch
W
Toe Hold
ADCC
ABS
F
2011
3706

Clark Gracie

Clark Gracie
W
Pts: 3x0
SD World Trials
83KG
F
2012
3710

Eliot Kelly

Eliot Kelly
W
Bow and arrow
SD World Trials
ABS
4F
2012
3714

James Puopolo

James Puopolo
W
Clock choke
SD World Trials
ABS
SF
2012
3776

Felipe Mota Dias

Felipe Mota Dias
W
Submission
World Pro.
88KG
R1
2012
3783

Janne Autio

W
Submission
World Pro.
88KG
4F
2012
3785

Leo Maciel

W
Pts: 2x0
World Pro.
88KG
SF
2012
3786

Vitor Toledo

Vitor Toledo
W
Choke from back
World Pro.
88KG
F
2012
3806

Alexandre Ribeiro

Alexandre Ribeiro
W
Pts: 2x0
World Pro.
ABS
SF
2012
4128

Ryron Gracie

Ryron Gracie
D
---
Metamoris
ABS
SPF
2012
4144

Diego Herzog

W
Pts: 7x0
IBJJF Pro League
94KG
4F
2012
4147

Rafael Barbosa

Rafael Barbosa
W
Choke from back
IBJJF Pro League
94KG
SF
2012
4154

James Harbison

James Harbison
W
Pts: 13x0
Houston Open
88KG
SF
2012
4155

Diego Gamonal

W
Choke
Houston Open
88KG
F
2012
4449

Rafael Lovato

Rafael Lovato
W
Referee Decision
Metamoris 2
ABS
SPF
2013
4480

Max Freitas

W
Armbar
Pan American
ABS
R1
2013
4498

Tanner Rice

Tanner Rice
W
Bow and arrow
Pan American
ABS
R2
2013
4502

Orlando Sanchez

Orlando Sanchez
W
Referee Decision
Pan American
ABS
4F
2013
4504

Nivaldo Oliveira

Nivaldo Oliveira
W
Pts: 2x0
Pan American
ABS
SF
2013
4579

Jurandir Conceicao

Jurandir Conceicao
W
Armbar
Pan American
88KG
R1
2013
4581

Renato Cardoso

Renato Cardoso
W
Choke from back
Pan American
88KG
R2
2013
4585

Tarsis Humphreys

Tarsis Humphreys
W
Kimura
Pan American
88KG
R1
2013
4642

Romulo Barral

Romulo Barral
W
Verbal tap
World Pro
88KG
F
2013
4718

Nic Ruben

Nic Ruben
W
Wristlock
World Champ.
ABS
RDS
2013
4728

Abraham Marte

Abraham Marte
W
Kneebar
World Champ.
ABS
RDS
2013
4778

Dimitrius Souza

Dimitrius Souza
W
Choke from back
World Champ.
88KG
4F
2013
5039

Braulio Estima

Braulio Estima
W
RNC
ADCC
ABS
SPF
2013
5262

Jurandir Conceicao

Jurandir Conceicao
W
Pts: 14x0
Pan American
ABS
R2
2014
5280

DJ Jackson

DJ Jackson
W
Points
Pan American
ABS
R3
2014
5284

Murilo Santana

Murilo Santana
W
Points
Pan American
ABS
4F
2014
5286

Felipe Pena

Felipe Pena
W
Pts: 4x2
Pan American
ABS
SF
2014
5287

Leandro Lo

Leandro Lo
W
Adv
Pan American
ABS
F
2014
5384

Gabriel Lucas

Gabriel Lucas
W
Inverted armbar
Pan American
O100KG
4F
2014
5386

Abraham Marte

Abraham Marte
W
Choke from back
Pan American
O100KG
SF
2014
5387

Alexander Trans

Alexander Trans
W
Adv
Pan American
O100KG
F
2014
5573

Vinicius Marinho

Vinicius Marinho
W
Pts: 2x0
World Pro.
ABS
R1
2014
5586

Abraham Marte

Abraham Marte
W
wristlock
World Pro.
ABS
R2
2014
5591

Otavio Sousa

Otavio Sousa
W
Pts: 2x0
World Pro.
ABS
4F
2014
5596

Keenan Cornelius

Keenan Cornelius
W
Referee Decision
World Pro.
ABS
3PLC
2014
5618

Diego Gamonal

W
Pts: 0x0, Pen
World Pro.
88KG
R1
2014
5620

Rodrigo Fajardo

Rodrigo Fajardo
W
Pts: 9x0
World Pro.
88KG
4F
2014
5624

Renato Cardoso

Renato Cardoso
W
Pts: 0x0, Adv
World Pro.
88KG
SF
2014
5625

Romulo Barral

Romulo Barral
W
Pts: 2x0
World Pro.
88KG
F
2014
5798

Luiz Panza

Luiz Panza
W
Choke from back
World Champ.
94KG
4F
2014
5802

Rafael Lovato

Rafael Lovato
W
Pts: 5x0
World Champ.
94KG
SF
2014
5829

Chael Sonnen

W
RNC
Metamoris 4
ABS
SPF
2014
6432

Gabriel Rosberg

W
Choke from back
European
ABS
R2
2015
6448

Thomas Johannesson

W
Armbar
European
ABS
R3
2015
6456

Erberth Santos

Erberth Santos
W
North south choke
European
ABS
4F
2015
6460

Tarcisio Jardim

Tarcisio Jardim
W
Armbar
European
ABS
SF
2015
6462

Igor Silva

Igor Silva
W
Injury
European
ABS
F
2015
6540

Samuel Monin

W
Armbar
European
88KG
R2
2015
6548

Martin Aedma

W
Choke
European
88KG
4F
2015
6552

Rodrigo Fajardo

Rodrigo Fajardo
W
Choke
European
88KG
SF
2015
6554

Renato Cardoso

Renato Cardoso
W
Pts: 4x0
European
88KG
F
2015
7947

Roberto Abreu

Roberto Abreu
W
Pts: 6x0
ADCC
ABS
SPF
2015
8497

Romulo Barral

Romulo Barral
W
Pts: 1x0
Berkut 2
ABS
SPF
2015
9292

Kitner Moura

W
baseball choke
Pan American
O100KG
4F
2016
9308

Aaron Johnson

Aaron Johnson
W
Choke
Pan American
ABS
R2
2016
9325

Alexandro Ceconi

W
Choke from back
Pan American
ABS
8F
2016
9326

Leo Nogueira

Leo Nogueira
W
Pts: 4x0
Pan American
ABS
4F
2016
9441

Patrick Gaudio

Patrick Gaudio
W
Pts: 0x0, Adv
World Pro
ABS
R1
2016
9468

Davi Ramos

Davi Ramos
W
Pts: 0x0, Adv
World Pro
ABS
R2
2016
9574

Tiago Pessoa

W
Pts: 2x0
World Pro
94KG
8F
2016
9578

Jackson Sousa

Jackson Sousa
W
Wristlock
World Pro
94KG
4F
2016
9798

Bruno Bastos

Bruno Bastos
W
Choke from back
FTW Pro 5
ABS
SPF
2016
9974

Felipe Mota

Felipe Mota
W
Choke from back
World Champ.
94KG
R1
2016
9975

Lucas Rocha

Lucas Rocha
W
Pts: 2x2, Pen
World Champ.
94KG
4F
2016
9980

Cassio Francis

Cassio Francis
W
Pts: 4x4, Adv
World Champ.
94KG
SF
2016
9981

Jackson Sousa

Jackson Sousa
W
Referee Decision
World Champ.
94KG
F
2016
12825

Eduardo Telles

Eduardo Telles
W
Pts: 8x0
San Diego Open
88KG
SF
2017
13032

Jorge Britto

W
Kimura
World Champ.
88KG
8F
2017
13034

Kit Dale

Kit Dale
W
Pts: 9x0
World Champ.
88KG
4F
2017
13038

Felipe Pena

Felipe Pena
W
Pts: 2x0
World Champ.
88KG
SF
2017
13039

Patrick Gaudio

Patrick Gaudio
W
Referee Decision
World Champ.
88KG
F
2017
13605

Alexandre Ribeiro

Alexandre Ribeiro
W
Pts: 0x0, Adv
IBJJF Pro GP
ABS
4F
2017
13802

Claudio Calasans

Claudio Calasans
W
Pts: 14x0
ADCC
ABS
SPF
2017
Andre Galvao vs James Harbison (Houston Open, 2012)

Andre Galvao vs Martin Suarez (this is a famous video that has circled the internet, the man fighting with Galvao goes for an illegal reaping of the knee, which upsets Galvao, 2008)

Andre Galvao vs Rodolfo Vieira (ADCC Brazilian Trials, 2009)